Kershaw looks strong as postseason nears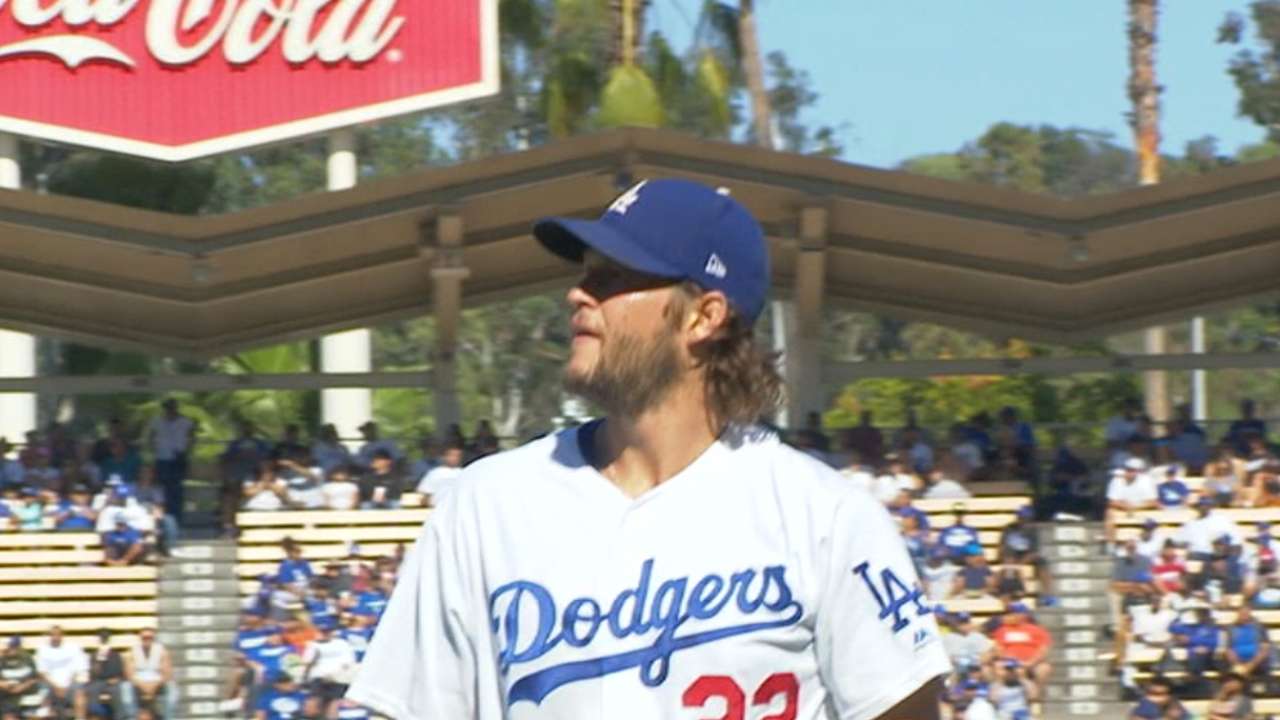 LOS ANGELES -- With the National League West championship sealed, the next step on the Dodgers' checklist going into the postseason is not to hit another slump.
Manager Dave Roberts has stressed the importance of his club ending the season on a winning note to carry it over to the postseason. Part of that momentum is getting Clayton Kershaw back on track, and the Dodgers' ace made his fifth start since coming off the disabled list in the Dodgers' 3-1 win over the Giants on Sunday.
"With the guys we have each day taking the mound, it should be continual reset with the quality of play," Roberts said. "But with the intensity we have when Clayton takes the mound, we played a clean game today."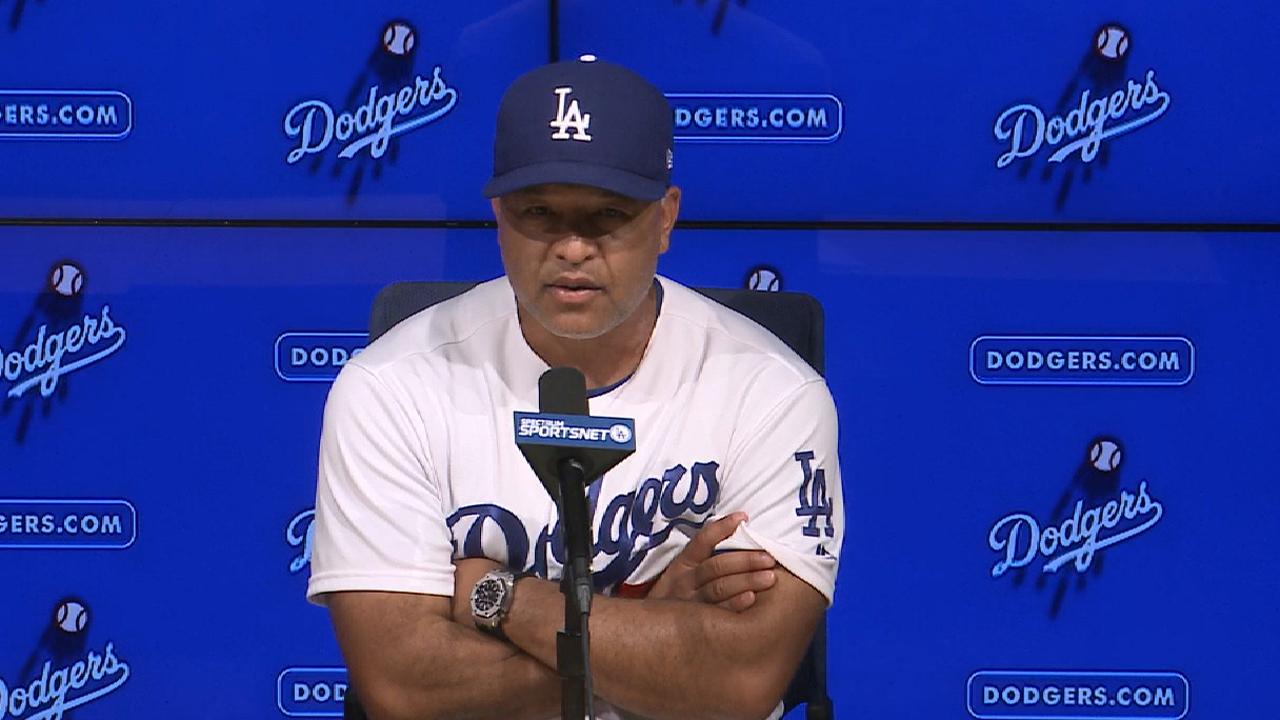 Roberts said the club isn't monitoring anything with Kershaw's back, and Kershaw said he felt fine. Kershaw has had some struggles after returning to the Dodgers' rotation following a stint on the disabled list.
There was the start vs. the Rockies where he only lasted 3 2/3 innings, giving up four runs, and his outing against the Phillies where he gave up a grand slam for the first time in his career. But he left pleased after his eight-inning, one-run, 93-pitch start vs. the Giants.
"I've had a couple good ones, but a couple bad ones, too," Kershaw said. "I don't really look back on it, but you're only as good as your last start, so today was a good step. Today I felt good. A few things I could do better. I gave up a few hits with two strikes and that's something I never want to do. For the most part, it's as good as it can be until the next one."
It also marked his longest outing since his complete game July 9, and he notched his seventh 200-strikeout season, the most by a Dodgers player. With six games left to play, Kershaw might not get another start in the regular season, but for now, he'll take the win he earned Sunday.
"In years past, we've toned it back," Kershaw said. "But my situation is a little bit different and the Rockies [whom the Dodgers play next weekend] might be playing for something, and you want to respect that, too. I don't know. I was glad I got to go up and down eight times. That was important. I'll think about it tomorrow and figure it out."
Joshua Thornton is a reporter for MLB.com based in Los Angeles. This story was not subject to the approval of Major League Baseball or its clubs.