Mariners plan to stay focused on final trip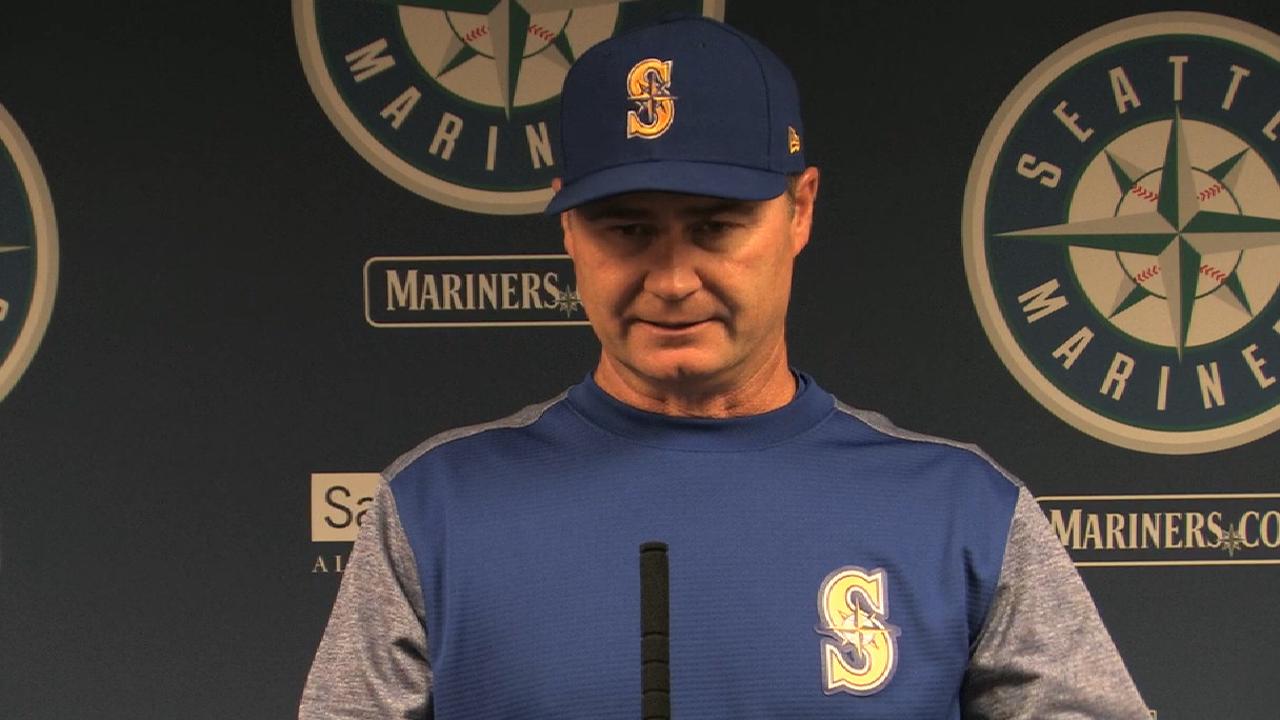 SEATTLE -- The Mariners' dim shot at sneaking into the American League Wild Card Game was thwarted for good on Sunday, as the Mariners' 4-2 loss to the Indians, along with the Twins' 10-4 win over Detroit, mathematically eliminated them from postseason contention.
"The finality of it all hurts; there's no question about it," Mariners manager Scott Servais said. "I thought we did an unbelievable job this year to kind of hang in there. As water was coming into the boat, we were throwing it out to try and keep afloat. That's really how I felt and our staff and our players. We just kept battling and fighting. It says a lot for our guys to keep it up like that as long as we did."
Adversity was a common theme throughout the Mariners' 2017 season. Injuries and inconsistent play forced the club to use 40 pitchers, which tied the 2014 Rangers for the MLB record. What's more, the Mariners used a Major League-high 17 starting pitchers.
"Using 40 different guys is unheard of," Servais said. "I think when you battle for so long like that, then you get to the point where you run out of gas. You can only go so far. That's kind of what it felt like here."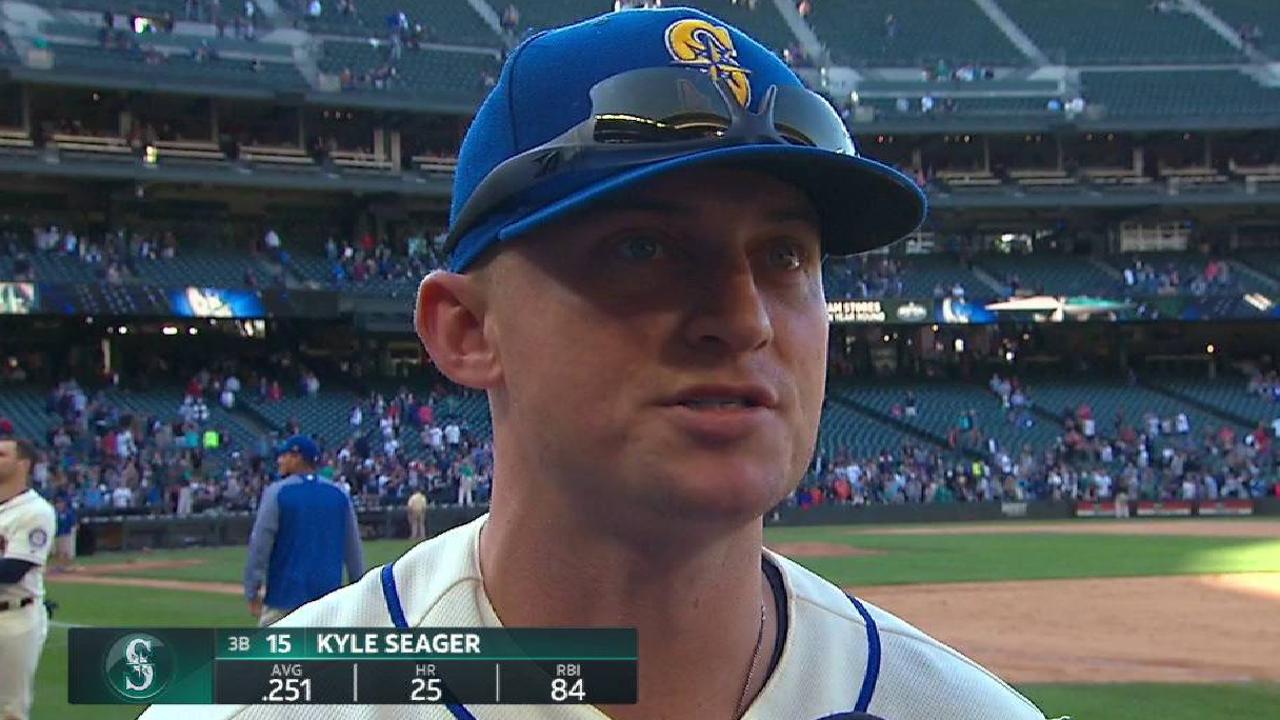 With the end of the season in sight, what's next for the Mariners?
For starters, some of the younger players and September callups who haven't gotten much of a chance to play will get a look in the club's six remaining games. Outfielder Jacob Hannemann, catcher Mike Marjama and first baseman/designated hitter Daniel Vogelbach are prime candidates for more at-bats.
While Sunday marked the end of playoff contention, the game offered a glimmer of hope for the future in the form of starting pitcher Mike Leake. He strung together his fifth quality start in five outings since being acquired in an Aug. 30 trade.
"I can't say enough about bringing him with us going forward," Servais said. "The performance has been outstanding. What can you say? He's been everything we've hoped for.
"But what he brings in the clubhouse from a leadership standpoint and an experience standpoint, you see him talking to Andrew Moore and Marco Gonzales and the guys on the staff, it's invaluable. Really excited about him moving forward."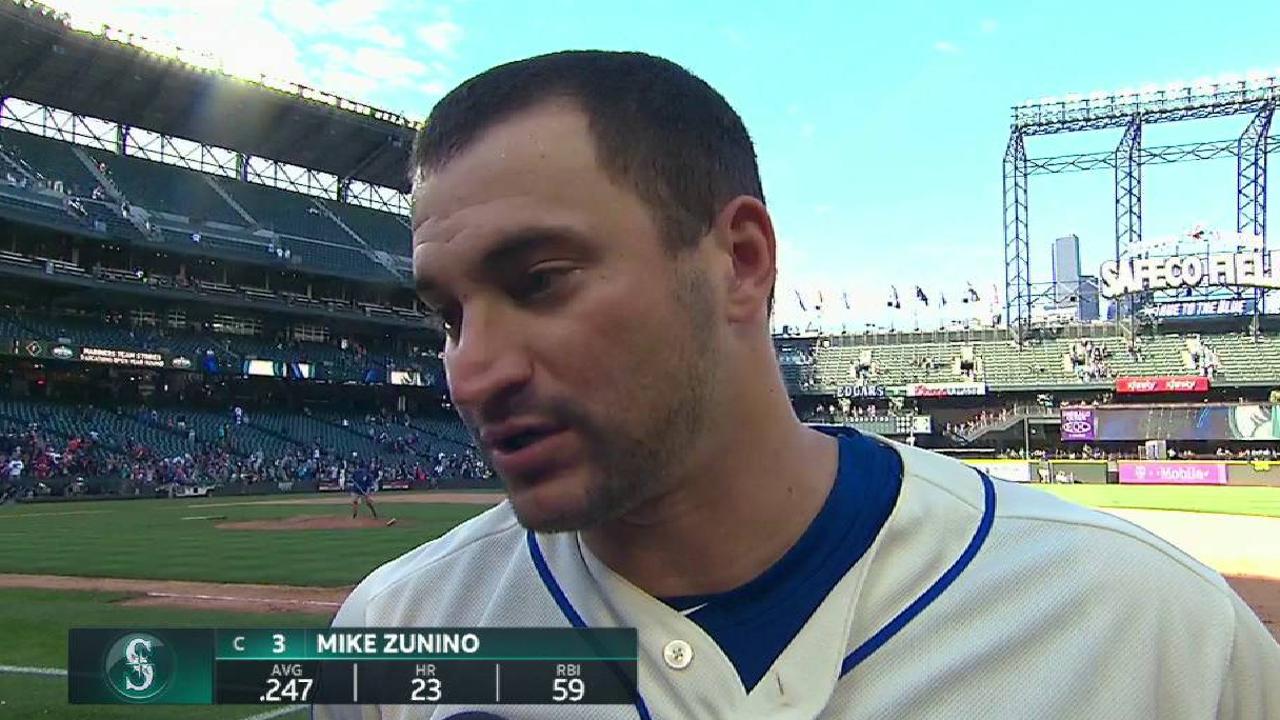 And while it's easy to peer in to the future, Servais said his role in the next few days will be to keep his team on track as it finishes the season with three-game series at Oakland and Anaheim.
"When you sign up to play in the Major Leagues, it's 162 games. It's not 156. You have to finish, and that's being a professional," Servais said. "We'll get out on the road trip and we'll compete in Oakland and Anaheim here."
Josh Horton is a reporter for MLB.com based in Seattle. This story was not subject to the approval of Major League Baseball or its clubs.