Source: Nats will activate Harper on Monday
Star outfielder has been out since Aug. 12 with left knee injury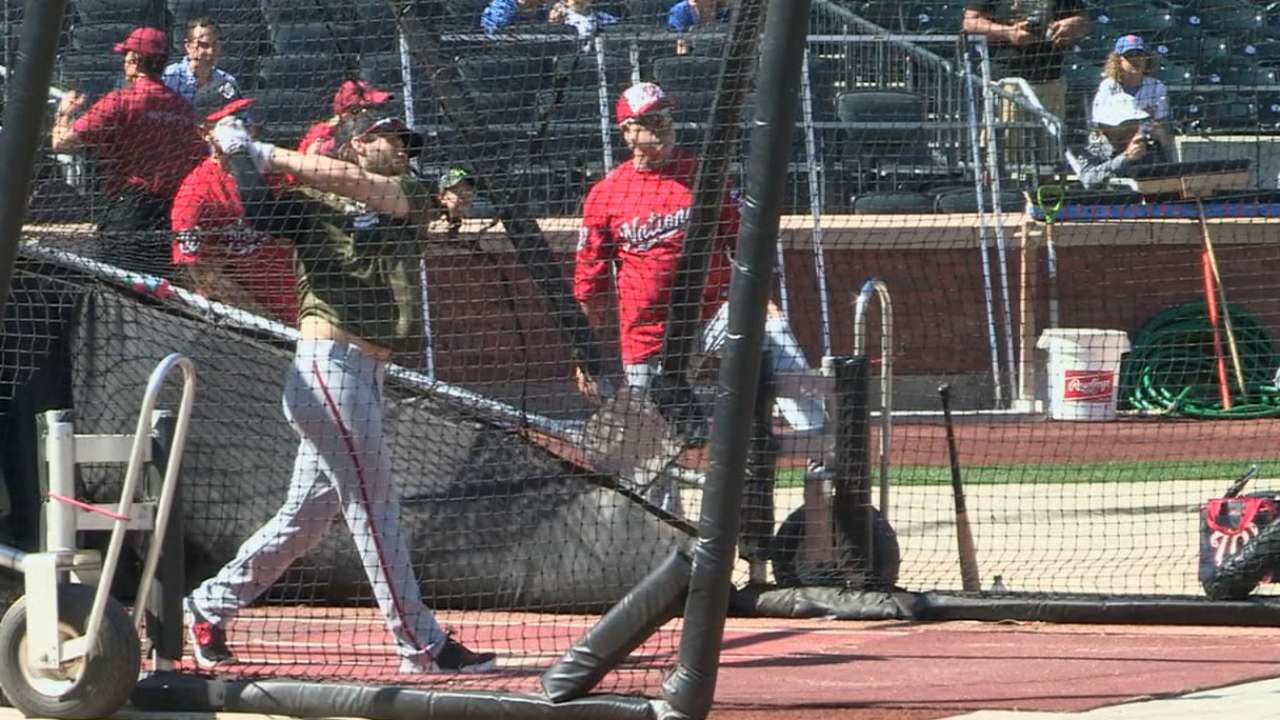 NEW YORK -- Bryce Harper will be activated for Monday night's game in Philadelphia, a source confirmed to MLB.com on Sunday, returning to action for the first time since sustaining a left knee injury on Aug. 12.
The club has not confirmed the news, which was first reported by the Washington Post. Nationals manager Dusty Baker would only say following Sunday's 3-2 win in New York that the team is "making up our minds" and would announce its decision on Monday.
• Dress for October: Get Nats postseason gear
Harper is ready to play in Major League games again after he sustained a hyperextended left knee, bone bruise and strained calf that put his season in jeopardy. He will have seven games remaining before the end of the regular season to get himself ready for the start of the National League Division Series.
Before the injury, Harper was in the midst of a season that would have put him in contention for the National League Most Valuable Player Award. He compiled a slash line of .326/.419/.614 with 29 home runs and had been worth 5.0 Wins Above Replacement, as rated by FanGraphs.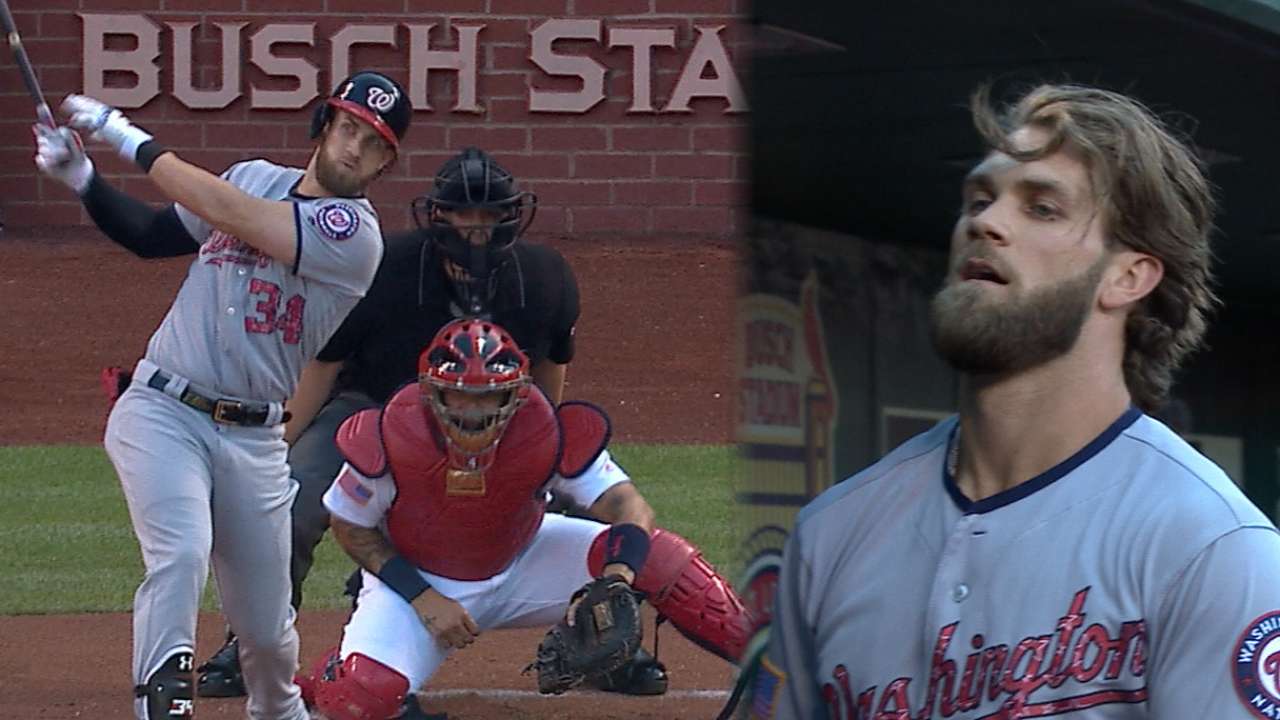 "Oh, it's gonna be great. I think he's itching at getting back on the field more than any of us are," right-hander Max Scherzer said. "Hopefully he can come back and get his timing back. That's going to be the hardest thing for him. But when you put him back in the lineup, our lineup is scary. We can score runs with the best of them."
This long rehab process particularly intensified during the past week, when Harper began taking batting practice on the field. He quickly progressed to running the bases, catching fly balls in right field and playing in a pair of simulated games, the latest of which came Saturday at Citi Field. It was all done with an eye toward getting Harper on the field in time to have regular season at-bats before Game 1 of the NL Division Series at Nationals Park.
"Biggest thing for me is just trying to see where my timing's at, see how it feels," Harper said following his simulated game Saturday. "It takes time to get back in the swing of things. Baserunning felt good the other day, throwing to bags, things like that. Yeah, everything felt good."
Jamal Collier covers the Nationals for MLB.com. Follow him on Twitter at @jamalcollier. This story was not subject to the approval of Major League Baseball or its clubs.