Gordon's 'oppo' approach yielding results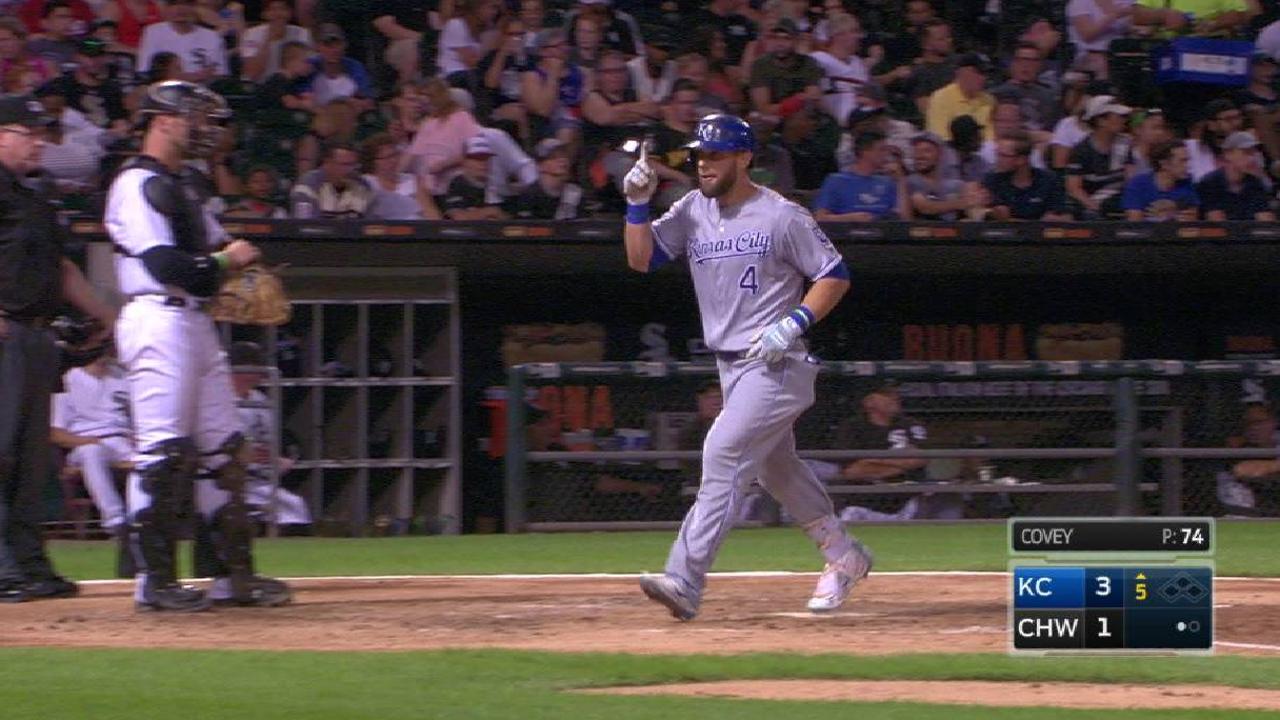 KANSAS CITY -- The Alex Gordon issue has been at the forefront of Royals news for almost two seasons.
Since signing a four-year, $72 million deal prior to the 2016 season, Gordon's offense simply vanished. He hit .220 last season with a .692 OPS.
This season was worse. Through Sept. 5, Gordon was hitting .196 with a .558 OPS and had the dubious distinction of being baseball's highest-paid No. 9 hitter.
But Gordon made a mental change right about then, abandoning a season-long quest to find the perfect mechanics to his swing. Instead, Gordon began to focus on where he was hitting, rather than how. He began trying to hit the opposite way for the first time in his career.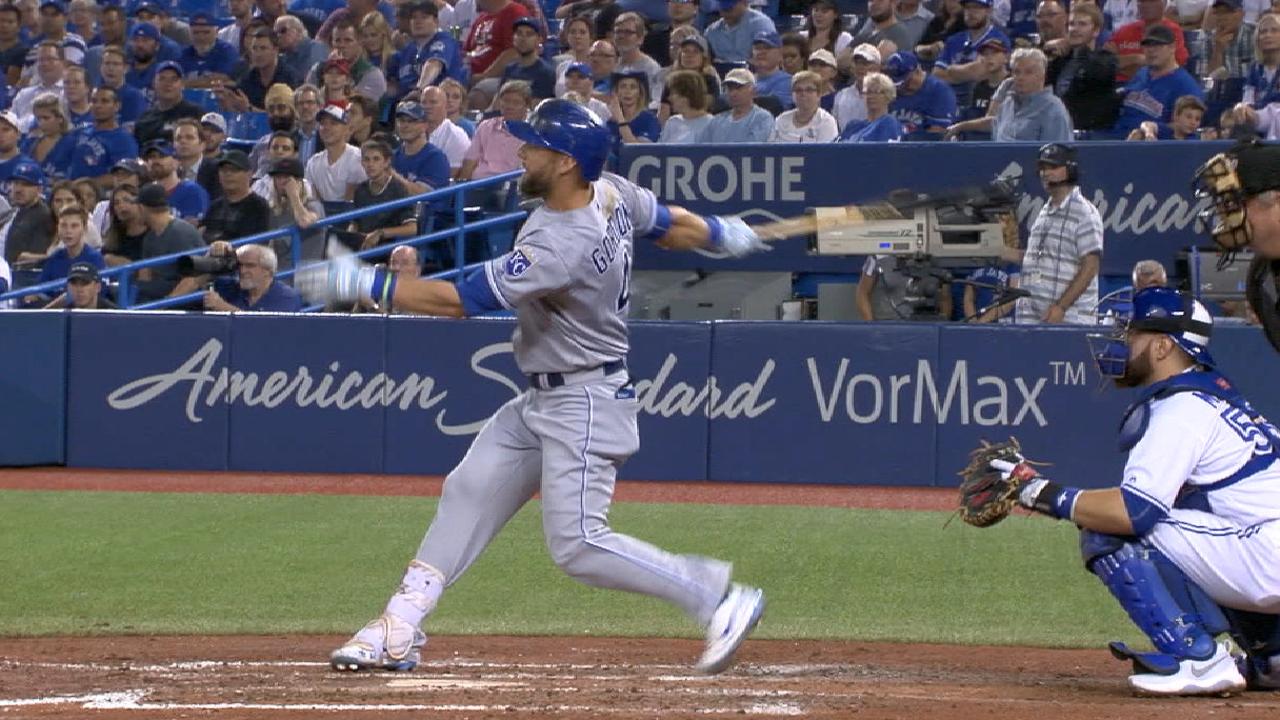 "The whole season has been kind of rough," Gordon said. "But I was just trying to find my swing and really in trying to search for my swing, I kind of got lost with my approach. These past few weeks, I've kind of not tried to think about my swing. Just think about my approach and that's what I'm doing. Just being very selective on pitches."
The results have been encouraging and may serve as a stepping stone for 2018. In his last 17 games, Gordon is hitting .327 with five doubles and four home runs and an OPS of 1.004.
Nine of his 18 hits in that span have gone to the opposite field.
"I know I can pull the ball," Gordon said. "I'm just gonna try to go oppo. If I happen to pull the ball, so be it. For me, I think that's a good approach. I just got to try to stick with it.
"Before, I was going up there and thinking about my swing and swinging at every pitch. Pitches were throwing their pitch and I was hitting the pitches they wanted me to and not getting the results. Now I'm trying to be more selective and find my pitch and do damage with it."
Another person pleased with the results is manager Ned Yost.
"I'm just happy to see his average go up," Yost said. "But in my mind, I still see Alex as the guy he was two years ago. That hasn't changed to me. I still expect him to go up there and do some damage. And lately he has."
Jeffrey Flanagan has covered the Royals since 1991, and for MLB.com since 2015. Follow him on Twitter @FlannyMLB. This story was not subject to the approval of Major League Baseball or its clubs.