Sarah's Take: Dodgers better than expected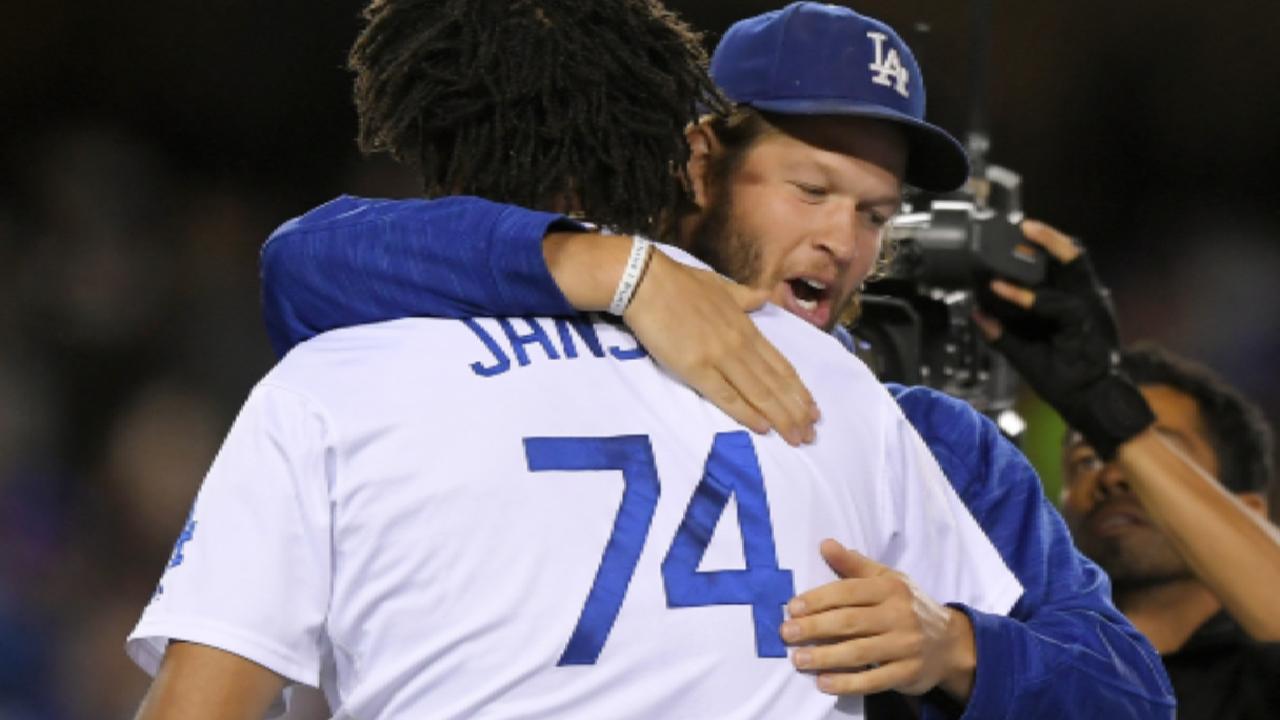 It has been a long season with plenty of ups and downs for the Dodgers, but on Friday night, they became the first team to win five consecutive National League West titles.
When L.A. lost 16 out of 17 games in one stretch, many fans panicked. What happened to the Dodgers? Would they still go to the postseason?
Many fans will view this remarkable season as a failure if the Dodgers don't go to the World Series. That's nonsense. This club has thrilled us with frequent come-from-behind victories. Many Dodgers have had performances that no one could have predicted.
• Dress for success: Get NL West champions gear
Not many people thought Chris Taylor would play any important role on the Dodgers in 2017. Although he had a good Spring Training, Taylor didn't make the Opening Day roster, because he didn't have the versatility to play in the outfield.
By the end of April, the Dodgers promoted Taylor, and he never left. During this past offseason, Taylor worked hard to revamp his swing in hopes of adding power. Before this season, Taylor had been known as a good defensive utility player, but he didn't do much on offense. However, this season, he has been a consistent offensive producer with a high batting average and power. He has 21 home runs, and he has played much of the year in the outfield.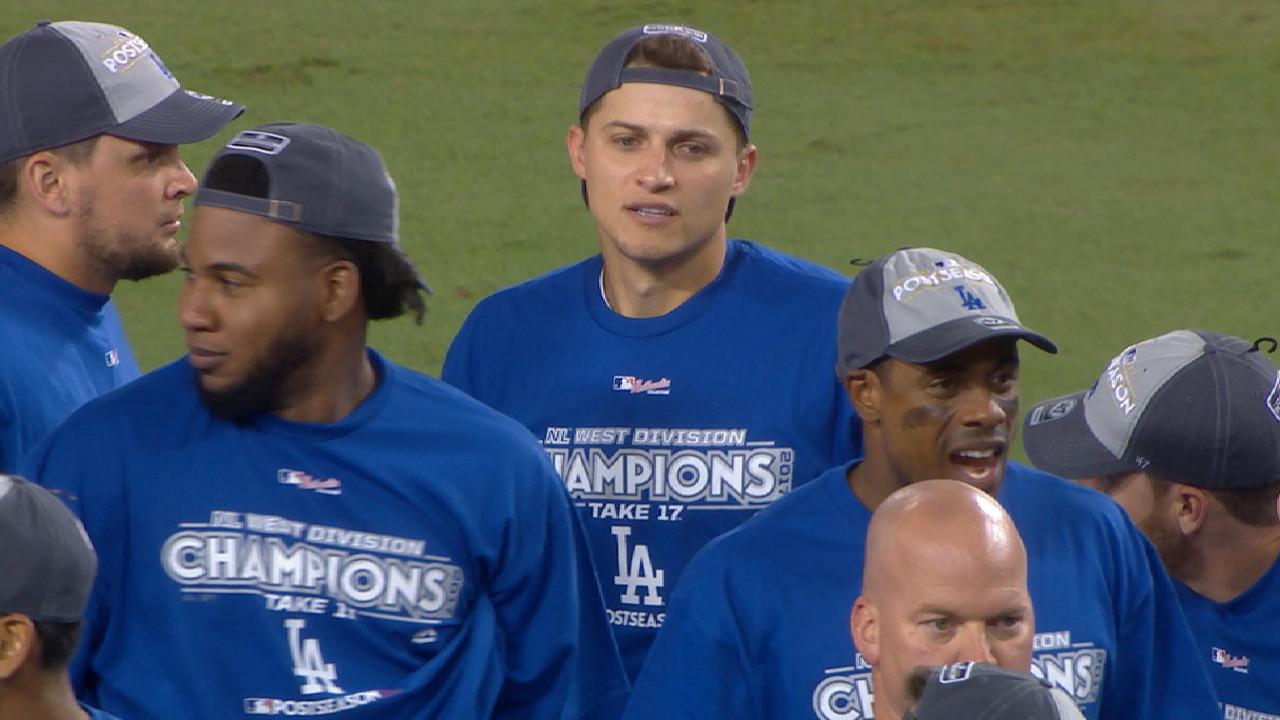 It's difficult to believe the Dodgers did not plan to promote Cody Bellinger until after the Minor League season. Things worked out differently.
In April, when the Dodgers were slumping and Adrian Gonzalez was trying to play through various injuries for the first time in his career, the Dodgers' management thought bringing Bellinger to the Major Leagues with his youthful enthusiasm would give the team a shot in the arm. Bellinger didn't view his promotion as temporary.
This season, when the Dodgers need a big hit in a crucial situation, Bellinger usually has delivered. For the first time in history, the NL could have a rookie with 40 home runs and 100 RBIs.
Alex Wood, though he's struggled in the second half of the season, has played a vital role in the starting rotation. Coming out of Spring Training, where he performed well, Wood didn't make the starting rotation. However, as soon as Rich Hill developed a blister after his first start, Wood took his spot.
In the first half, despite a brief trip to the disabled list, Wood arguably was the best pitcher in the NL, earning his first trip to the All-Star Game. Though he has had difficulty in the second half -- partly because of a loss of velocity caused by inflammation in the SC joint -- he has been good in his past two starts.
Things have been difficult for the Dodgers in September. Winning their fifth straight NL West title is quite an accomplishment no matter what happens in October.
Sarah D. Morris can be reached at sarahmorris27@gmail.com. This story was not subject to the approval of Major League Baseball or its clubs.