MLB.com Columnist
Barry M. Bloom
Starter fatigue setting in as D-backs near clinch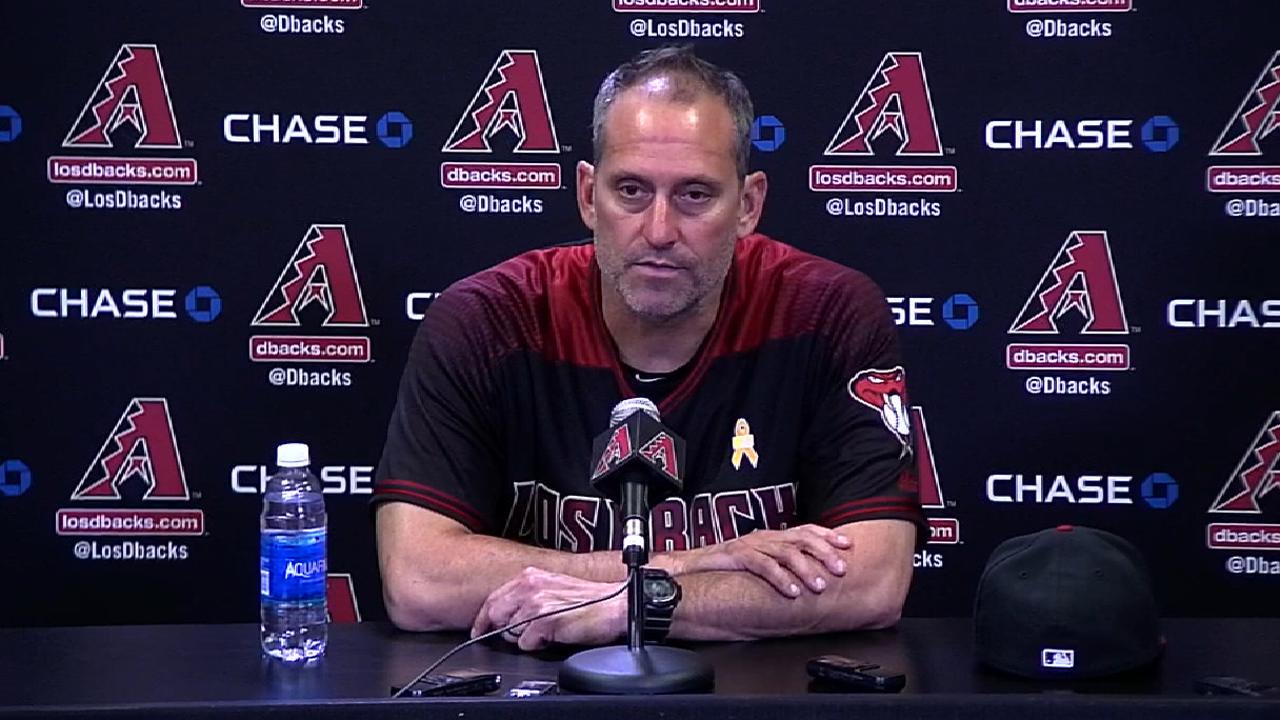 PHOENIX -- The D-backs clinched at least a tie for one of the two National League Wild Card spots on Saturday despite losing, 12-6, to the Marlins at Chase Field. A loss by the Cardinals in Pittsburgh took care of that.
The D-backs' magic number is one for clinching a berth outright and securing home field for the NL's Wild Card Game on Oct. 4. That could happen Sunday if they simply defeat the Marlins.
The NL Division Series starts on Oct. 6. If the D-backs win the Wild Card Game, they will most likely be playing games against the Dodgers at Dodger Stadium on Oct. 6-7.
Under first-year general manager Mike Hazen and manager Torey Lovullo, the organization is intent on finishing the season with a singular approach.
"My expectations are very clearly defined, and that's to win today," Lovullo said Saturday. "And it's not going to change. We want to win as many games as possible."
But now the D-backs must take the long view. The rotation appears to be gassed. Since Monday, the five starters have just gone through a cycle in which they allowed 29 runs (25 earned) on 32 hits in 22 innings for a 10.23 ERA.
Taijuan Walker was the latest, allowing seven runs (three earned) on six hits in 3 2/3 innings Saturday. D-backs pitchers have also made four costly errors in the last five games. Walker made two Saturday on balls bunted and squibbed back to the box in a five-run Marlins third inning.
These are the indications of fatigue. It makes sense. The starters have accrued 911 1/3 innings this season, the fourth highest in the Majors, averaging just a tick under six innings a start. In this just completed cycle through the rotation, D-backs starters have averaged 4 1/3 innings with not one going further than five.
It's not alarming, it's the travails of the 162-game season. With more than a week to go there's plenty of time to give these guys a little bit of extra rest.
"I know things are a bit different as we wind down the season. Whether we treat guys differently or not will depend on how they feel." Lovullo said. "It certainly isn't going to change by my standards. What I'm setting out to do is to stay the exact same. Manage the same. Treat the guys the same. Have the same expectations. We've learned a lot, but it isn't going to change day by day.
"I know these guys want the ball, they're stretched out, they're ready. They're looking to go 110 pitches every time they take the ball. I've got to arm wrestle some guys if they're not at that threshold. So, I know they're equipped and ready and feeling good. That's the general feeling I get."
Once the D-backs have clinched, though, no game will be as important the rest of the way as the one they have to play on Oct. 4.
Zack Greinke, who wasn't himself Friday when he was pelted by Miami for eight runs on nine hits in four innings, will be ready for that game. The right-hander's 17-6 with a 3.18 ERA (13-1 at home). That's why the D-backs paid him $206.5 million over six years as a free agent. To have him ready for the big game.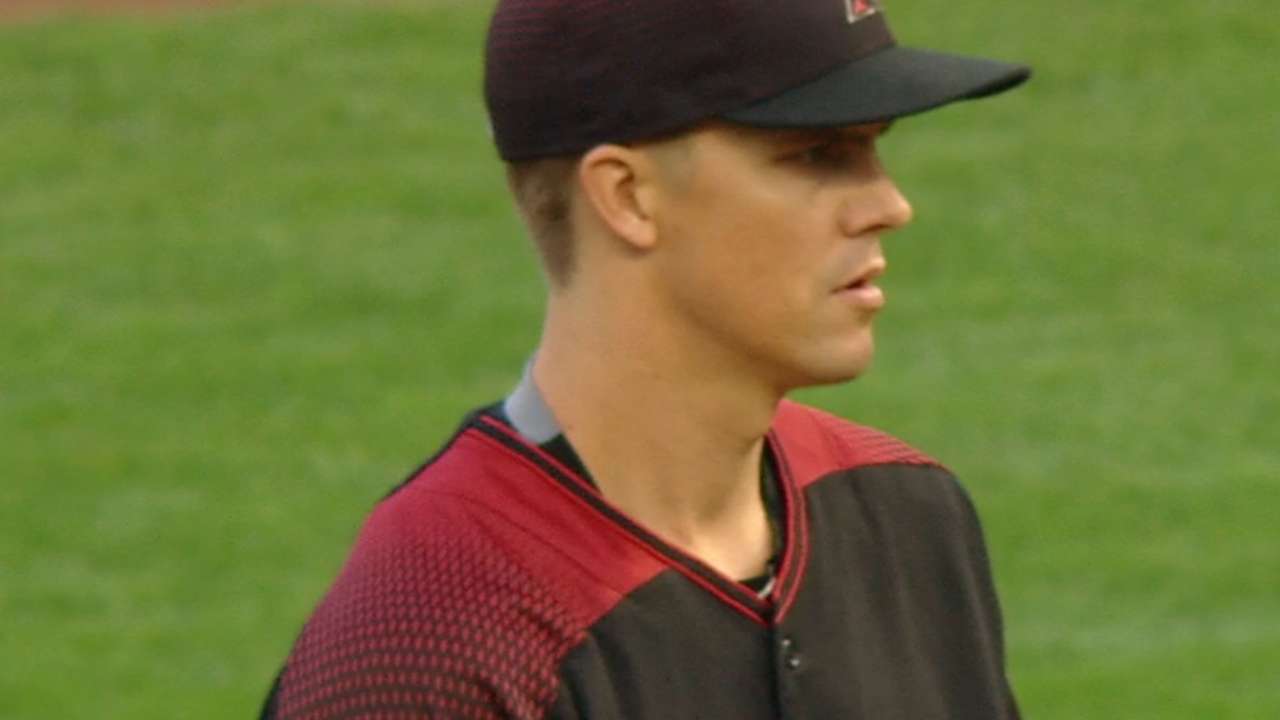 If they move on, the D-backs probably are going to want to have their two left-handers -- Robbie Ray and Patrick Corbin -- available for the two games at Dodger Stadium. The Dodgers are a .250 hitting team against left-handers.
When the best-of-five NLDS series returns to Phoenix for Game 3 on Oct. 9, Greinke should be ready on his usual five days of rest.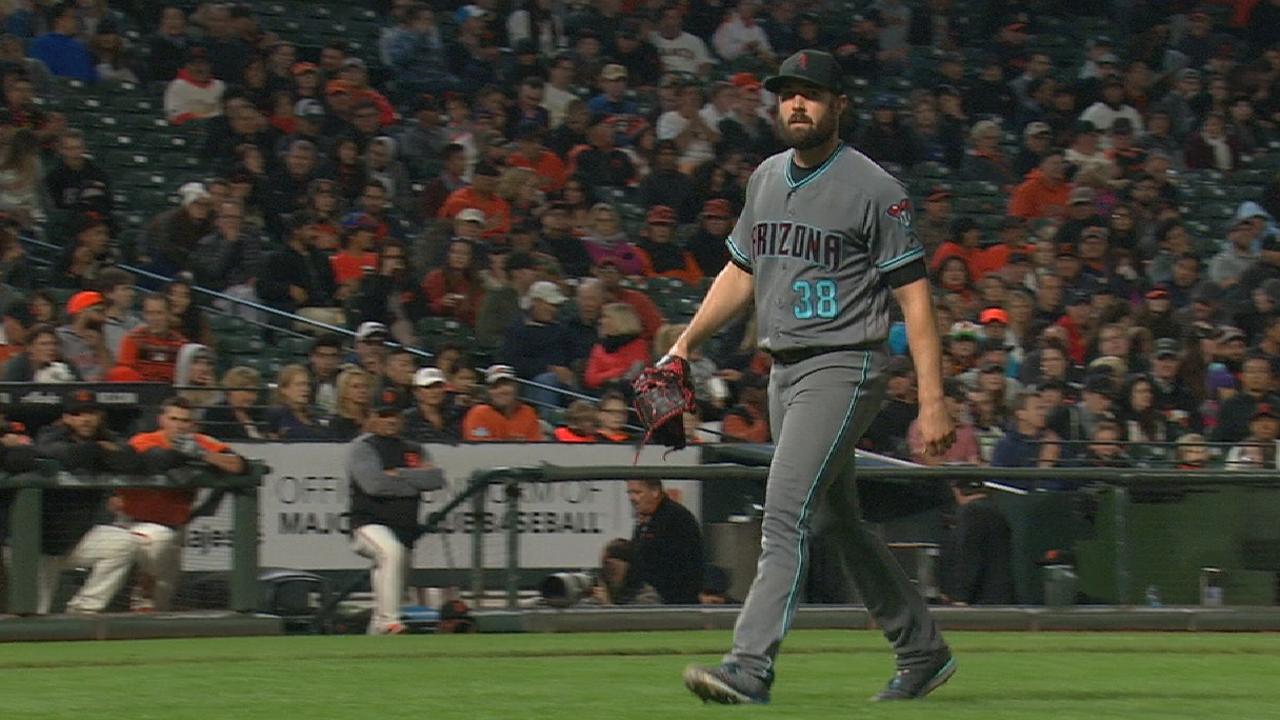 The choice for Game 4 would be either right-handers Walker or Zack Godley. The other would go to the bullpen as a long man. It then would be back to Ray if there's a Game 5 in Los Angeles.
Lovullo said that all of these decisions are pending and will be discussed in earnest during the next few days.
"What we have done from the front office on down is that we haven't allowed us to get that far," Lovullo said. "I know Mike Hazen and his group very well because we've been around each other for a long, long time. And what I've asked the staff to do is when it gets to that we're going to have a very well thought out conversation.
"I've asked to write it all down, put it on the side of your desk you're not really spending a lot of time on, and when it's the right time we will absolutely tear into that list of stuff we are putting together. We haven't gotten that far as a group. Individually, I have a list of things I want to get to. But I haven't yet drilled into it."
The important aspect of it right now is to clinch. Everything else will fall nicely into place after that.
"It is important to forecast," Lovullo said. "But you have to do that at the right time. We talk about eliminating noise. This group has done a great job at eliminating noise this year."
Barry M. Bloom is a national reporter for MLB.com and writes an MLBlog, Boomskie on Baseball. Follow @boomskie on Twitter. This story was not subject to the approval of Major League Baseball or its clubs.