Roberts unhappy after Puig caught stealing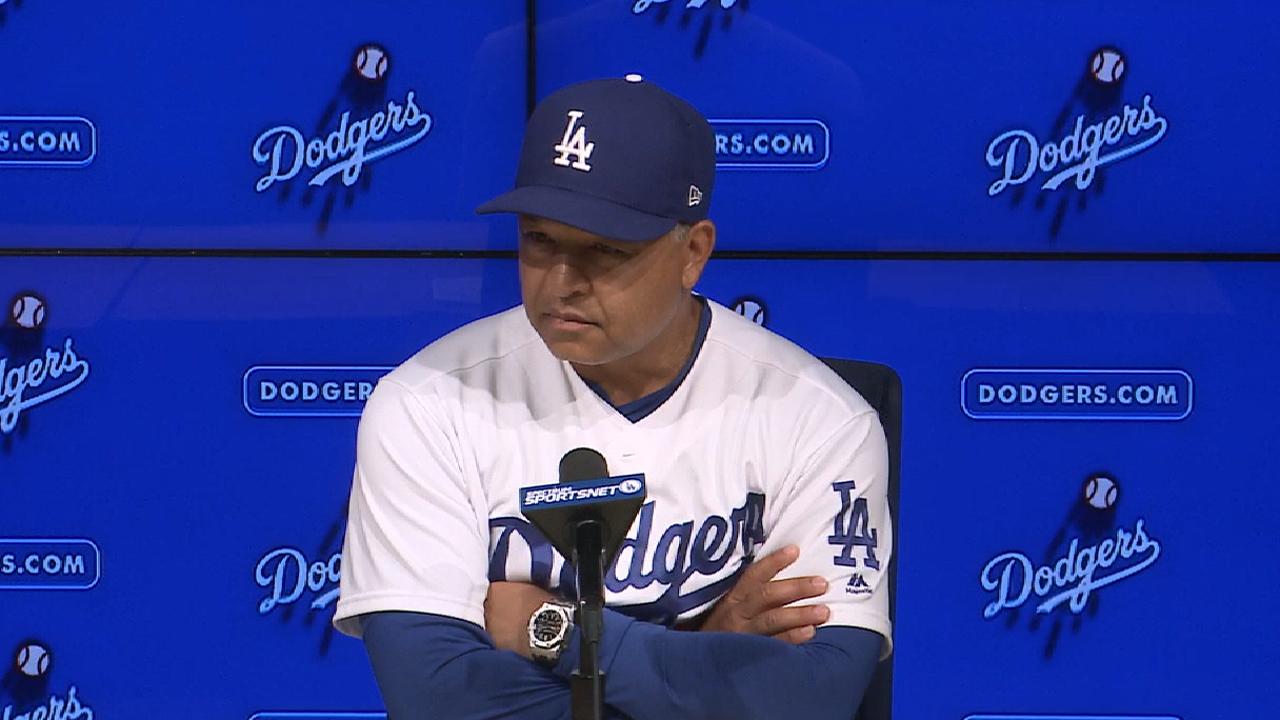 LOS ANGELES -- Dodgers manager Dave Roberts is often known for his even-keeled, relaxed tone.
But following the Dodgers' 2-1 loss to the Giants, Roberts arrived at his postgame media session frustrated at Yasiel Puig. With two outs in the ninth, Puig attempted to steal second base but was thrown out by Giants catcher Buster Posey to end the game.
Puig has now been caught stealing six times this season, which leads the team.
"That was one of the best throws I've seen," Giants manager Bruce Bochy said.
Roberts said there wasn't any miscommunication on the field or in the dugout; Puig just decided to go on his own. Roberts said game-ending plays like Puig being thrown out at second can't happen if the Dodgers want to end their 29-year World Series championship drought.
"I have no idea," Roberts said about Puig's play. "It's hard to explain."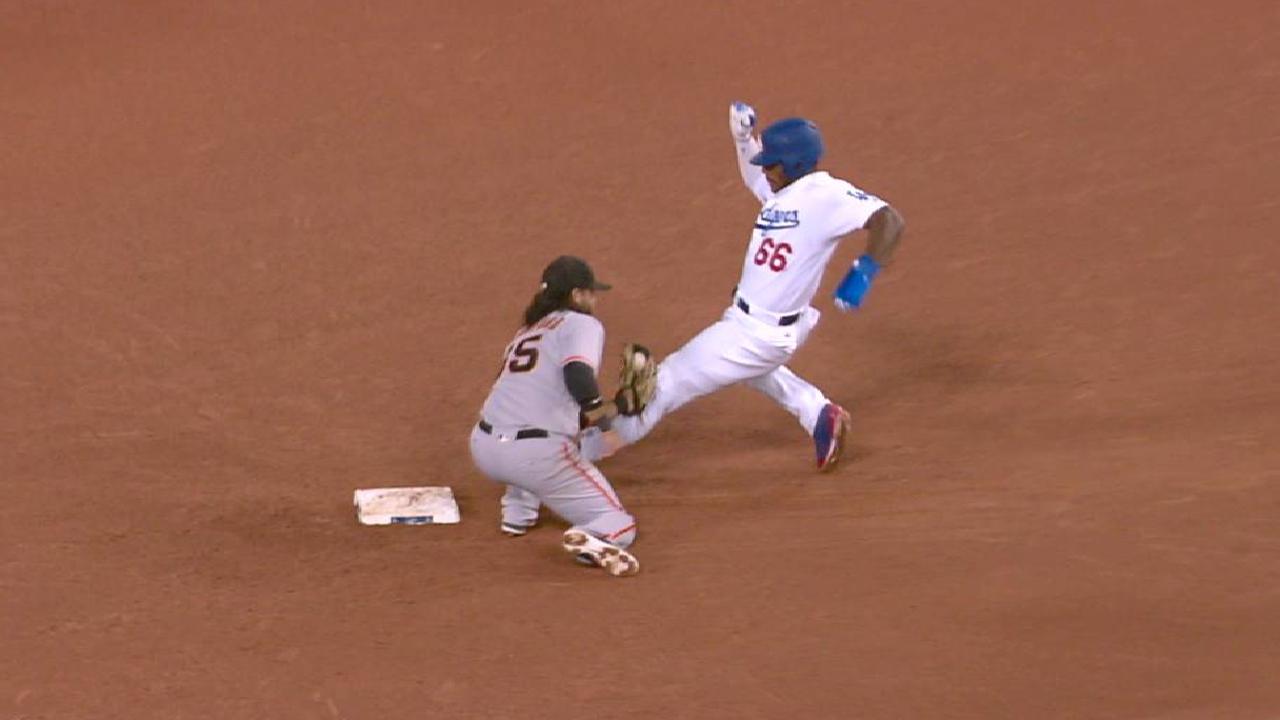 Puig thought he saw an opportunity to move into scoring position and felt Giants closer Sam Dyson was pitching slowly. Puig did get a decent jump on Dyson but didn't slide into second because he thought he hurt his ankle.
"At the moment I was going to slide," Puig said through an interpreter. "[But] I felt like I twisted my ankle."
Puig limped off the field after the play and was evaluated following the game. The right fielder said his ankle bothers him a little, but was more upset about not making a play in a crucial moment.
"If I would've been safe, we would've been playing," Puig said. "It's just that."
Joshua Thornton is a reporter for MLB.com based in Los Angeles. This story was not subject to the approval of Major League Baseball or its clubs.