Giants plan home appearance for Cain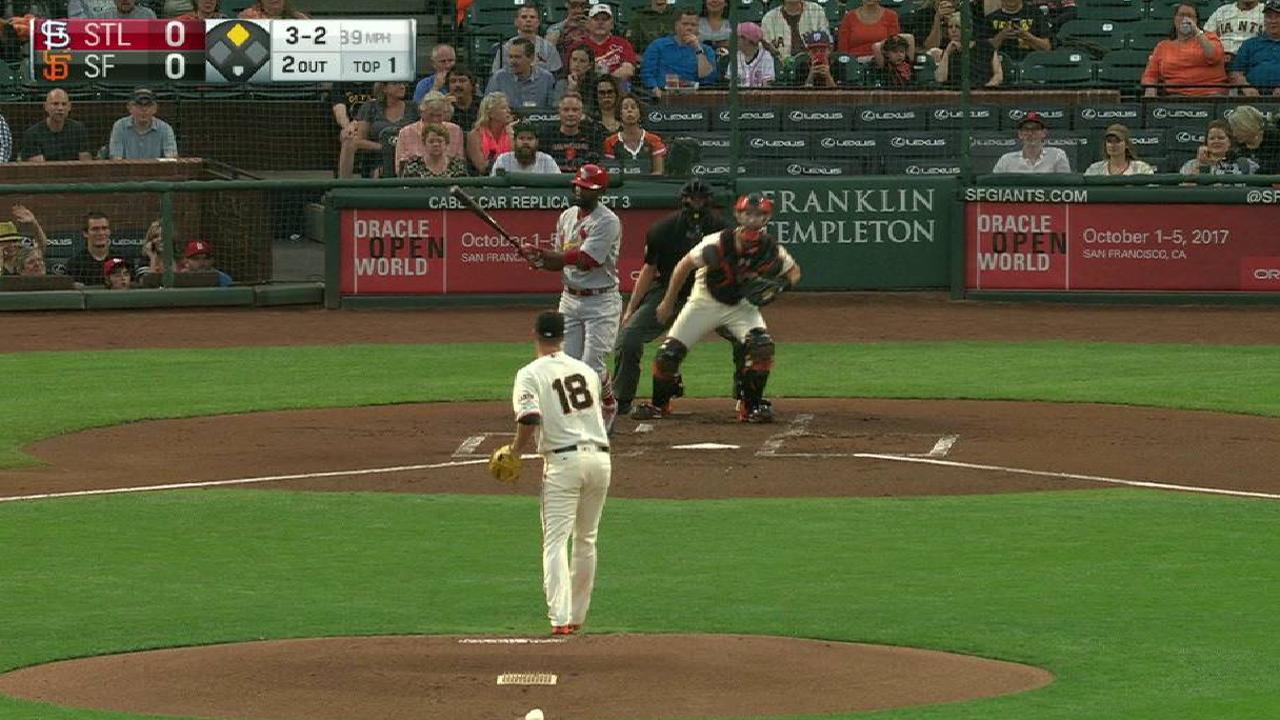 LOS ANGELES -- Matt Cain will receive a proper farewell from the Giants in the form of a pitching appearance during next weekend's season-ending home series against San Diego.
This is expected to be Cain's final week in a Giants uniform. His eight-year, $139.75 million contract expires at the end of this season. The Giants are virtually certain to pay Cain a $7.5 million buyout instead of the $21 million option they have on his services for 2018.
Nevertheless, the ballclub knows that fans will want to salute Cain one final time for his contributions to the Giants during his 12-year tenure. Those accomplishments include three All-Star selections and a perfect game against Houston on June 13, 2012.
Cain was removed from the starting rotation at the end of July, necessitating special planning by Giants manager Bruce Bochy to get the popular right-hander on the mound.
"He's going to pitch. It's just a matter of when," said Bochy, who did not specify whether Cain will start or relieve.
Officially, Cain will become a free agent when the Giants decline to pick up his option. The 32-year-old sounded uncertain about wanting to continue to pitch, citing his desire to spend more time with his wife, Chelsea, and two daughters.
Referring to his children, Cain said, "They're beginning school, so I'd like to see them start getting into everything."
Chris Haft has covered the Giants since 2005, and for MLB.com since 2007. Follow him on Twitter at @sfgiantsbeat and listen to his podcast. This story was not subject to the approval of Major League Baseball or its clubs.