Twins show resilience in eight-run eighth inning
Club records three straight RBI hits on 3-2 counts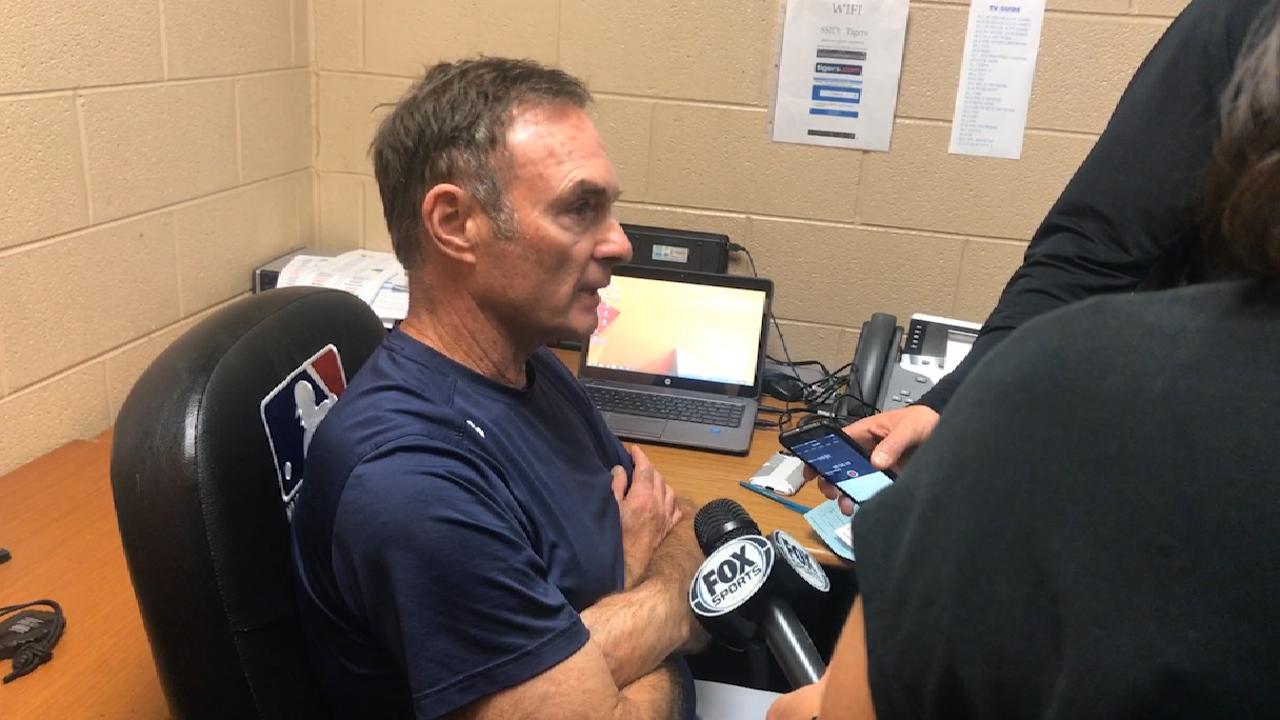 DETROIT -- It was the Twins' second-biggest inning of the year in terms of runs scored, but in terms of importance, it might've been their biggest inning of the season.
The Twins entered the eighth trailing the Tigers by a run, but broke out for eight runs en route to a comfortable 10-4 win on Saturday night at Comerica Park. It helped Minnesota improve its American League Wild Card lead to 4 1/2 games over the Rangers, Angels and Royals.
The Twins had three hits and two runs against lefty Matthew Boyd through seven innings, but they racked up six hits in the eighth against four relievers to tally eight runs.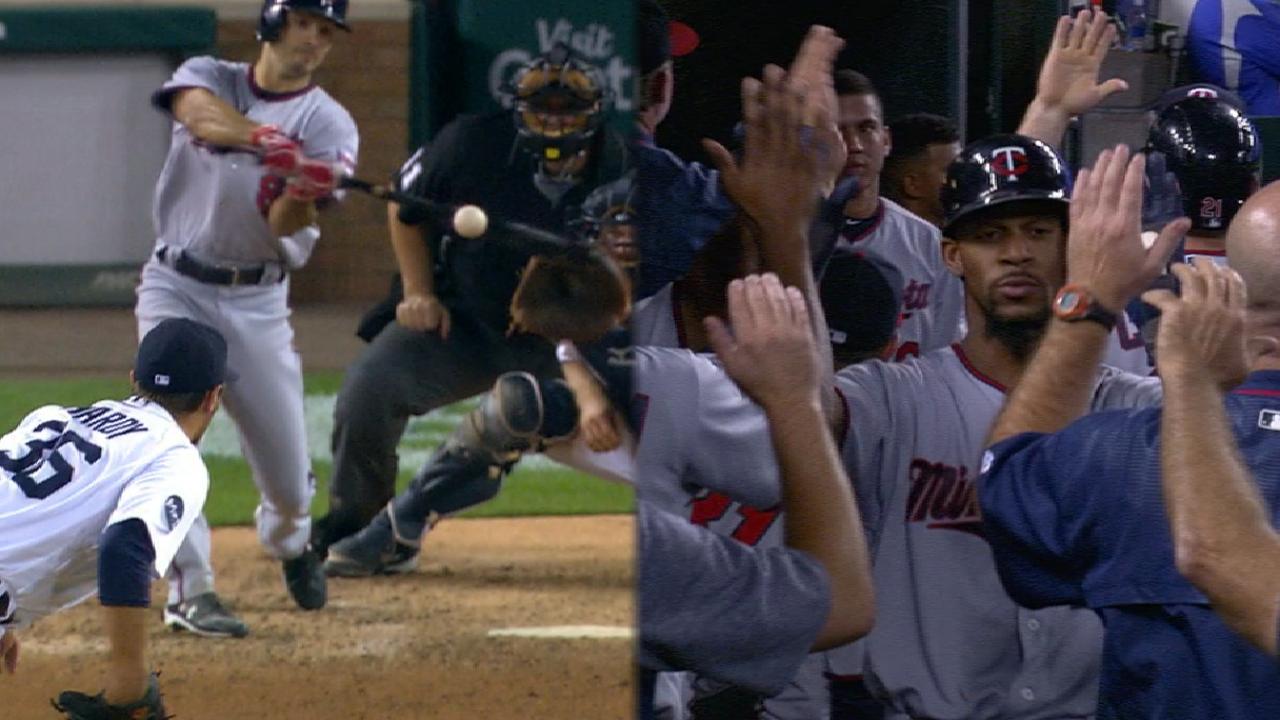 "It didn't look particularly good," Twins manager Paul Molitor said of Minnesota's situation entering the eighth. "Boyd had us baffled a little bit. We only had two hits going into the seventh inning. Not surprisingly, Joe [Mauer] was the guy to get us going. That was a huge hit leading off there."
As Molitor noted, it was Mauer who sparked the rally with a leadoff base hit before Jorge Polanco singled and Zack Granite replaced Mauer as a pinch-runner. From there, the Twins worked counts, as Eddie Rosario tied the game on an RBI single to left on a 3-2 pitch from lefty Daniel Stumpf, Eduardo Escobar gave them the lead on a 3-2 single after attempting to bunt throughout the at-bat before Robbie Grossman singled on a 3-2 pitch to bring home two more runs.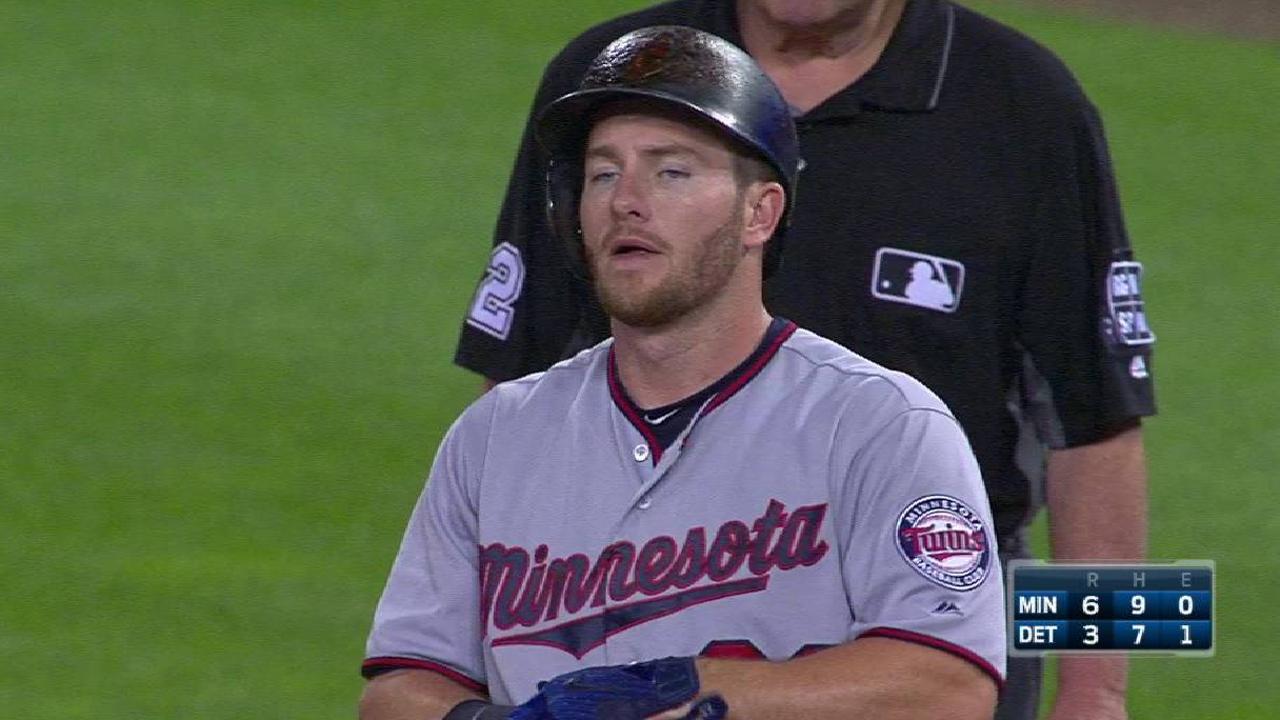 "One thing after another and the next thing you know we put up eight [runs] there," Molitor said. "Just some good at-bats. Guys tried to shorten it up with two strikes and we got rewarded."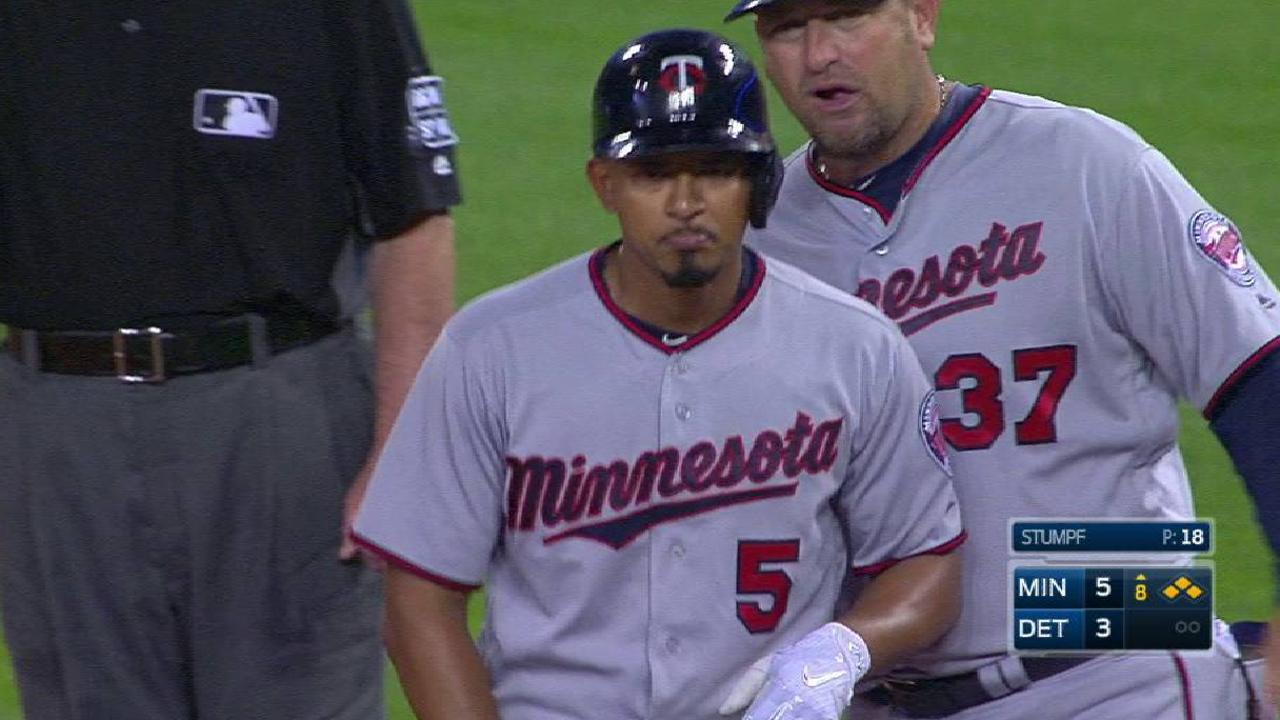 Jason Castro added an insurance run with an RBI groundout, but it was Granite who came up with the surprise three-run homer off lefty Blaine Hardy to put the exclamation point on the inning. Molitor nearly pinch-hit for Granite, but he came through with his first career homer, becoming the first Twins player to ever pinch-run and homer in the same inning.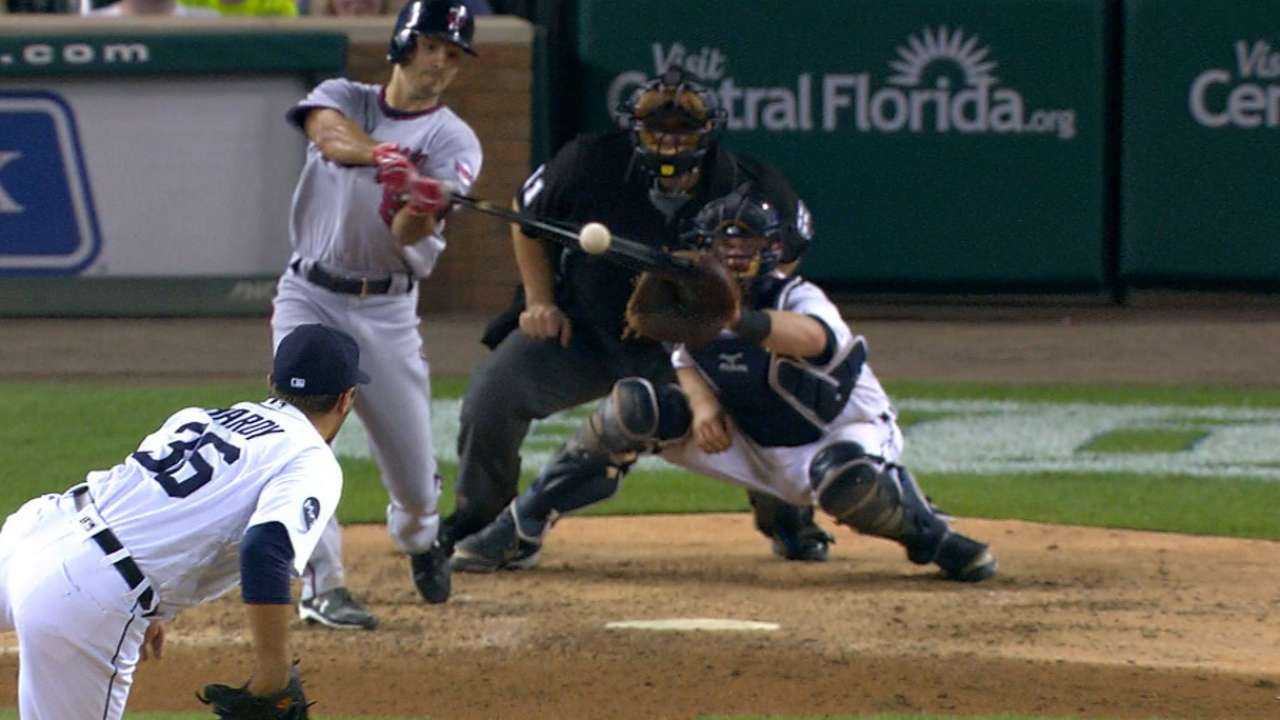 "It was pretty cool," Granite said. "That's the sign of a good team to me, finding ways to win. Their starting pitcher had it tonight. It just goes to show, you have to find ways to win and that's what we did."
So, while the Twins haven't quite punched their ticket to the postseason for the first time since 2010, it's becoming closer to a reality with a magic number to clinch the second AL Wild Card spot at just four games. Minnesota would be the first team to ever go from losing 100 games to making the postseason the following season.
"I believe in our offense with the way we've been playing lately," said Twins right-hander Ervin Santana, who gave up three runs in seven innings to get the win. "We never give up. They take every at-bat and every pitch trying to do damage. That's what we did in the eighth inning. They got my back today."
Rhett Bollinger has covered the Twins for MLB.com since 2011. Follow him on Twitter @RhettBollinger and Facebook. This story was not subject to the approval of Major League Baseball or its clubs.