Conforto expects to make full recovery
All-Star outfielder targeting March 1 for return to baseball activities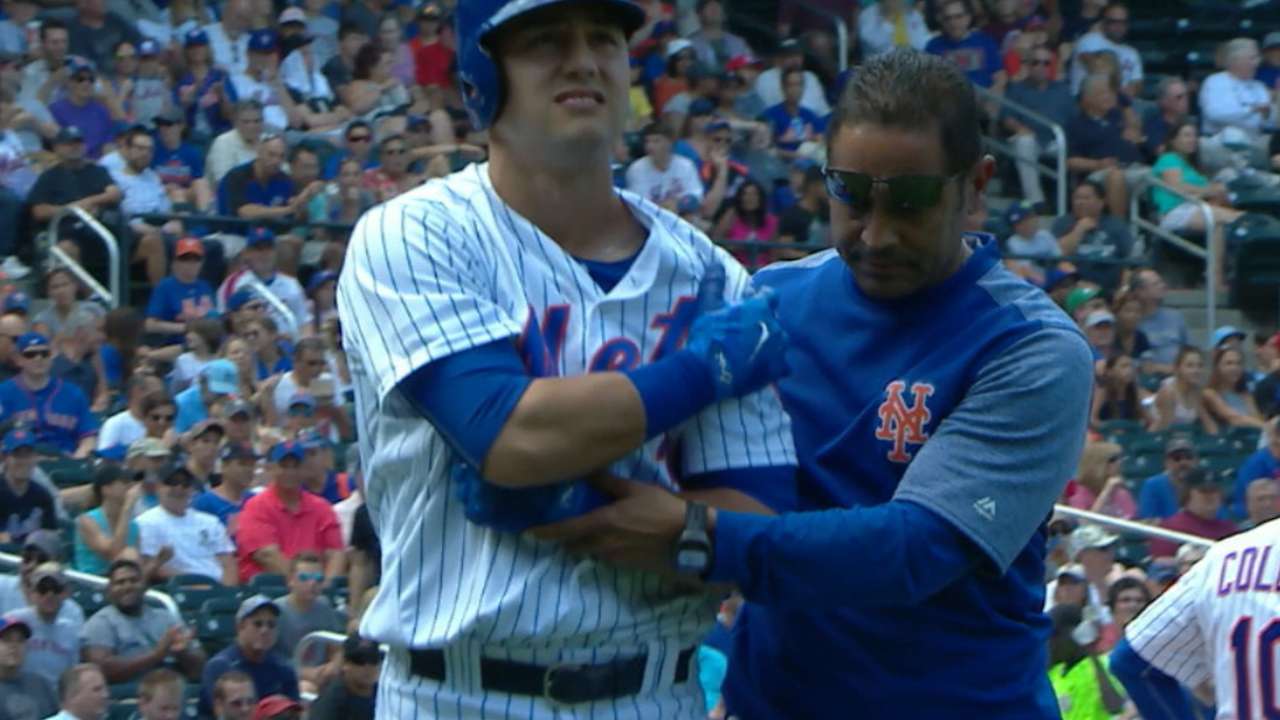 NEW YORK -- An optimistic and upbeat Michael Conforto reiterated the March 1 target date on which the Mets are hopeful he can return to full baseball activities following surgery to repair a torn posterior capsule in his left shoulder.
Speaking with reporters Saturday for the first time since the procedure, Conforto said he expects to make a full recovery and that he doesn't expect his swing to be affected. One of the main reasons he opted for surgery, Conforto added, was because doctors informed him there is a less-than-1-percent chance of the injury occurring again after the operation. Still, Conforto said his timetable remains largely uncertain.
"When I see the doctor again in a couple of weeks, we'll see where I'm at, see what my range of motion is, see where the strength is, and go from there," Conforto said. "I think it all depends on how I react to therapy. So it could be shorter, or it could be longer. We're gonna make sure I'm all the way healthy before we get going."
Conforto said he has been pain-free since the surgery, and has even maintained some mobility and strength in the shoulder. In the coming weeks, he will begin physical therapy and the long road to recovery.
The injury occurred on Aug. 24 against the Diamondbacks, when Conforto swung at a 2-0 fastball from Robbie Ray. He fell to the ground in the batter's box, writhing in pain. It was a freak incident, Conforto said. However, doctors surmised there was looseness in the shoulder, likely caused from swinging throughout the years and playing high-school football. But Conforto said he did not see an injury like this coming.
"I couldn't really tell you why it happened or how it happened, just a real weird situation," Conforto said. "I was just trying to get the barrel there, and it happened to pop out. That was frustrating, because I felt like I had a lot more to give this year."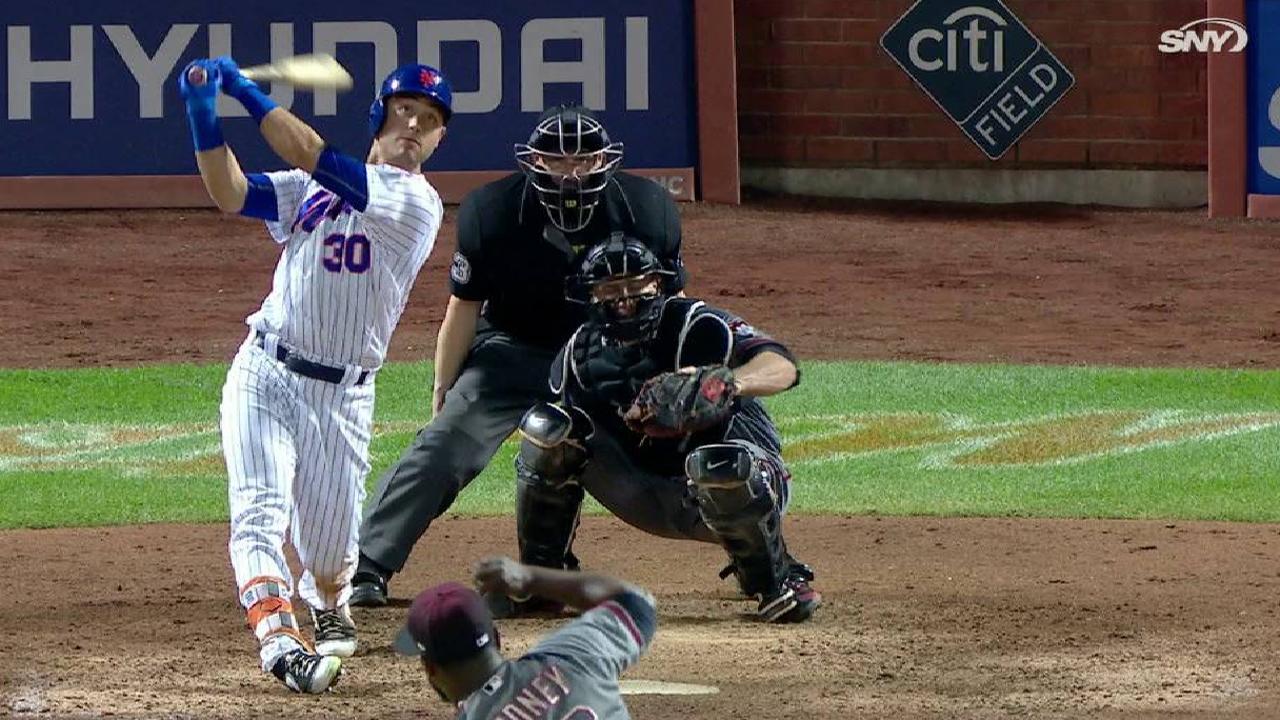 Doctors have assured Conforto the injury will not inhibit him from returning to full strength and mobility in the shoulder. The fact that the ailment is in his left shoulder -- his non-throwing arm and back shoulder when he swings -- is fortunate.
"I know I'll be back, and I'll be swinging the same way," Conforto said. "The doctors have told me I'm gonna make a full recovery, and I'll be back. It's just the timeline, we don't know exactly when."
The Mets open the 2018 season on March 29, slightly earlier than recent years. The Mets have outfield options such as Juan Lagares and Brandon Nimmo to cover for Conforto if he's not ready to start the season, and the team could pursue outfield help via free agency this offseason.
The injury was an unfortunate end to an otherwise stellar season for Conforto, in which he emerged as the Mets' best offensive player and earned his first All-Star nod. He posted a .279/.384/.555 slash line in 109 games, with career highs in home runs (27) and RBIs (68).
"It's a different kind of adversity than I've had to deal with in my career. I hadn't been hurt in my career," Conforto said. "It's tough to be patient. I want to get things going right now. I want to start therapy. I want to start making this thing better."
Chris Bumbaca is a reporter for MLB.com based in New York and covered the Mets on Saturday. This story was not subject to the approval of Major League Baseball or its clubs.