Kelley exits with numbness in pitching arm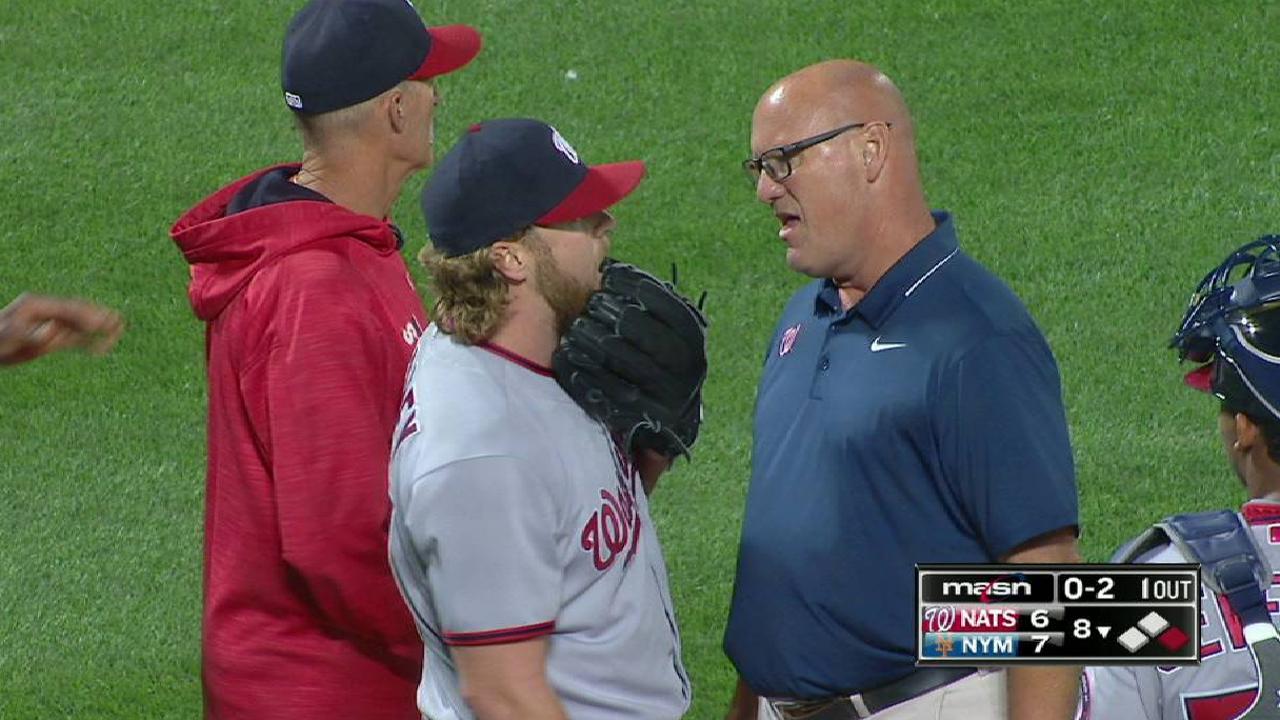 WASHINGTON -- Shawn Kelley felt his arm go numb and knew instantly it was bad. He motioned toward the dugout for a trainer to come check on him, and after a brief conference on the mound with head trainer Paul Lessard, pitching coach Mike Maddux and manager Dusty Baker, Kelley left in the eighth inning of Friday's 7-6 loss to the Mets at Citi Field.
Baker called it a nerve issue in Kelley's arm and he was scheduled to see a doctor Saturday. The right-hander's hand was visibly swollen after the game.
"I just didn't feel like I could pitch another pitch honestly," he said. "I couldn't really grip the ball."
Kelley said the experience was similar to the issue that caused him to leave Game 5 of the National League Division Series early last season. After that game he felt encouraged because the feeling in his fingers had returned; he did not share that same encouragement Friday night.
"I've kind of always dealt with it. I've just managed it. I've had tingling, I've had irritation. I've just managed it. This time, it just didn't seem as manageable out there.
Kelley threw 17 pitches in the eighth inning before his night was done. This was the latest blow in a difficult season for Kelley, who owns a 7.36 ERA in 32 games as he has battled time on the disabled list.
Jamal Collier covers the Nationals for MLB.com. Follow him on Twitter at @jamalcollier. This story was not subject to the approval of Major League Baseball or its clubs.