Paxton's velocity increase a positive sign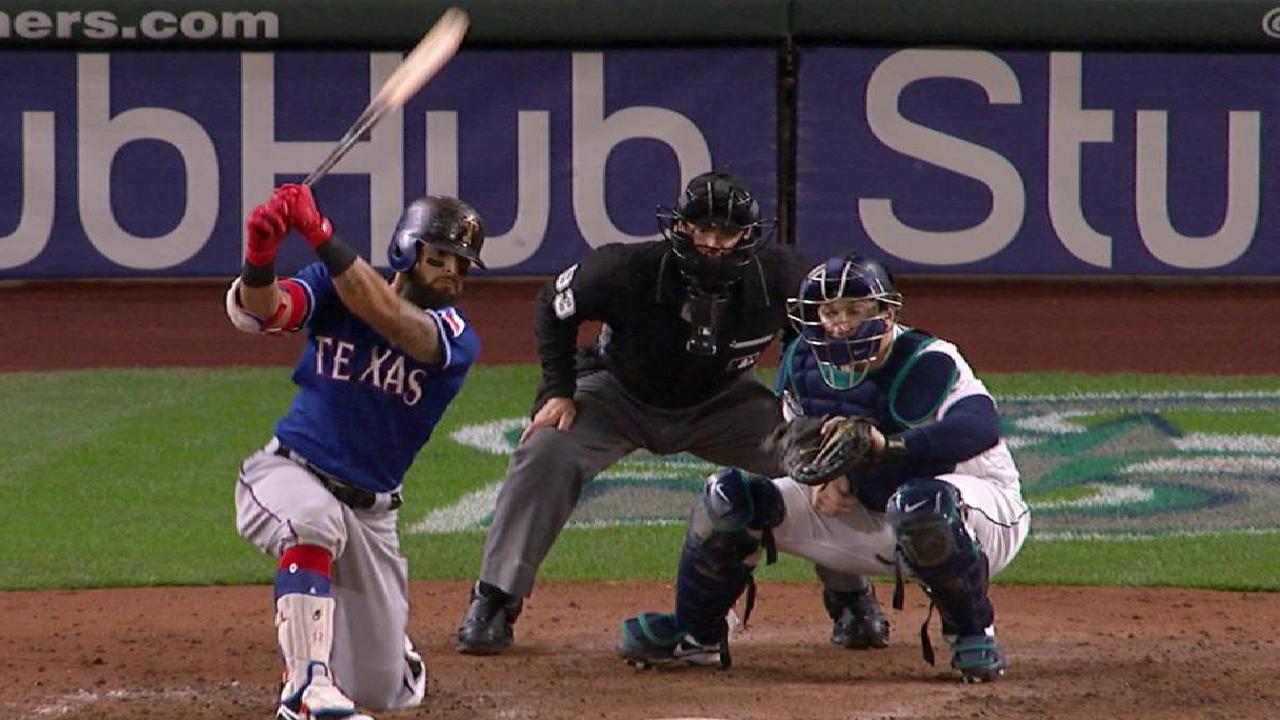 SEATTLE -- It wasn't perfect by any means, but James Paxton's second start since returning from the disabled list showed signs of progress, and it was something to build on.
The Canadian southpaw surrendered two runs on four hits on Thursday, all in the first inning, while striking out four and walking two in the Mariners' 4-2 loss to the Rangers at Safeco Field. He was slotted to throw 70-80 pitches as he works back from missing 31 games with a strained left pectoral muscle. He threw 73 on Thursday, 45 for strikes.
It was an improvement from his last start, when he lasted only 1 1/3 innings and gave up three runs on three hits and walked two in a 5-2 loss to the Astros.
"It was great to see," Mariners manager Scott Servais said. "I thought he got in to a nice rhythm. I thought his timing and his delivery got better. He was locating a bit better, and you certainly saw the life on the fastball come back."
The most encouraging aspect for Paxton was the velocity on his fastball. His season average for that offering is 95.6 mph, but in his first start off the DL, it hovered in the low 90s. On Thursday, it started around 92, but spiked all the way to 98.4 mph in the third inning and averaged out to 94.7 mph.
"It just felt like when I needed something, I could go get it, velocity-wise," Paxton said. "The velocity was better, and I was executing pitches in better locations as a whole."
The Mariners, dragging along a six-game losing skid entering Friday, are five games out of the second American League Wild Card spot and clinging to their postseason chances. Servais said he'd like to start Paxton two more times this season, along with Felix Hernandez, who is also coming back from the DL.
"We'll see how it goes over the weekend, but I certainly would like to," Servais said Friday of starting Paxton and Hernandez twice before the end of the season. "[For Paxton], It was nice for him last night. It was more a reassurance; 'I'm OK.' "
Paxton said he'd like to work his way back to full strength so he "knows that it's all there and still clicking going into the offseason."
Servais took it up another notch.
"If I was him I would like to go out and win a couple of more games," Servais said. "Why not? He certainly appeared healthy getting through last night's game. It was nice to see him get in a good rhythm. He did not want to come out of the game last night."
Josh Horton is a reporter for MLB.com based in Seattle. This story was not subject to the approval of Major League Baseball or its clubs.