Bauer continues rotation's dominant stretch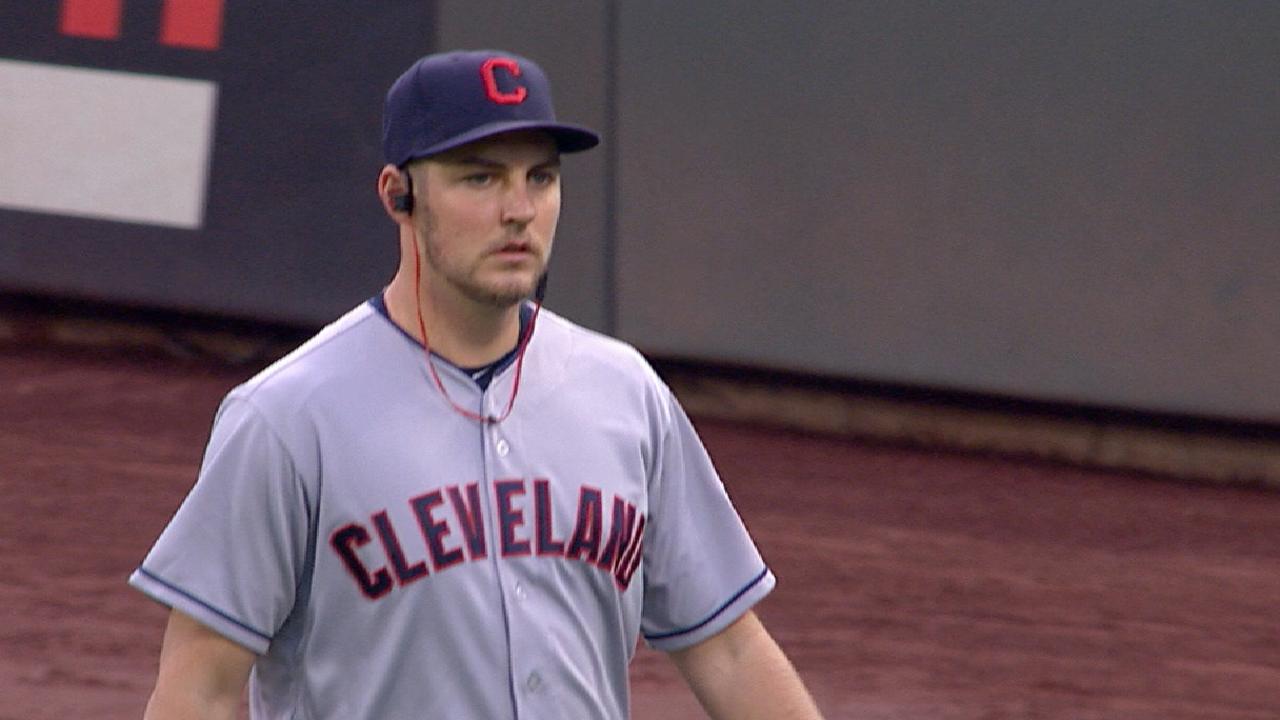 SEATTLE -- Trevor Bauer's answers were short and his frustration apparent. The Indians pitcher felt out of rhythm at the outset of his outing on Friday night, but he did just enough to put his team in position to win. Cleveland did not win, though, so Bauer was not interested in silver linings.
"We had a lead, and I gave it up," Bauer said. "I didn't do my job."
In the immediate wake of Cleveland's 3-1 loss to the Mariners, Bauer's reaction was understandable, but the right-hander did do his job. The Indians' rotation has been superb throughout this incredible month-long run for the team, and Bauer's seven-inning outing may not have been brilliant, but it was certainly effective.
• Buy AL Central champions gear
In the 29 games dating back to Aug. 24, when the Indians began their American League-record 22-game winning streak, the Tribe has gone 27-2, and the team's rotation has posted a 22-1 record to go along with a 2.03 ERA. That loss was hung on Bauer, whose latest effort (one run, five hits, three walks and six strikeouts) netted him a no-decision.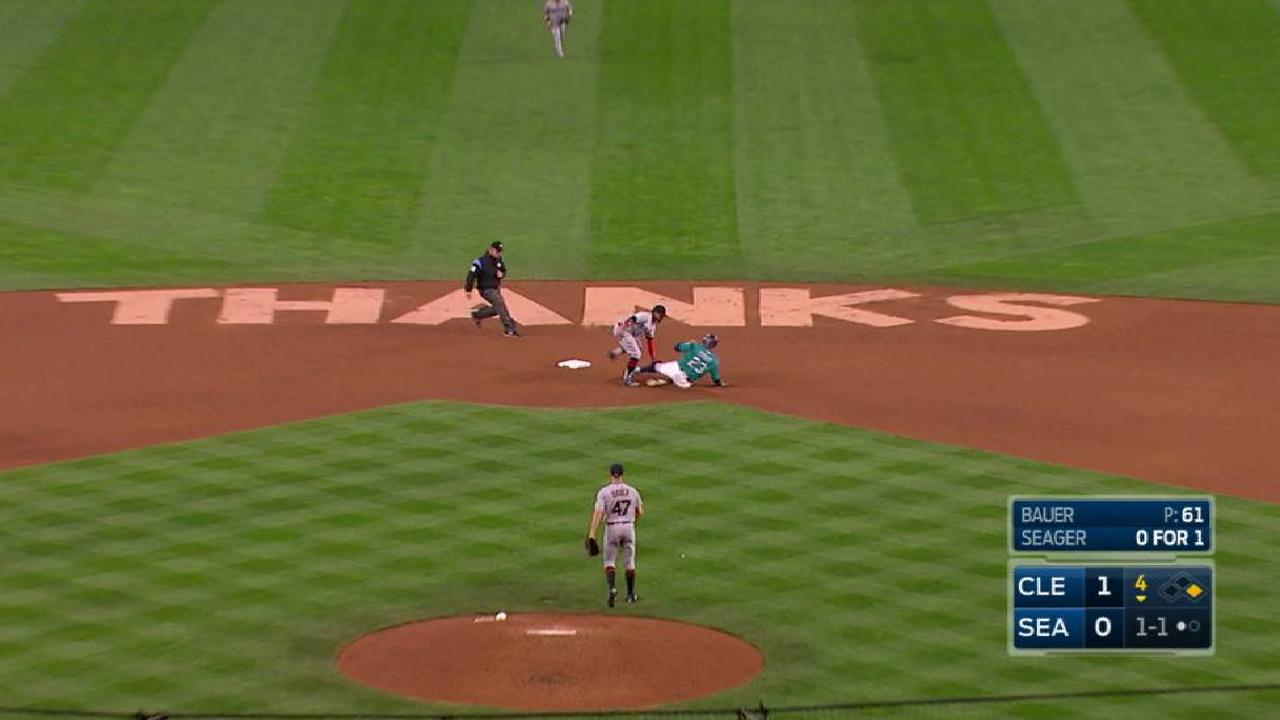 "He's just following suit," said Indians closer Cody Allen. "These guys have thrown us on their backs for the last two months. We've won 96 games this year and they're probably the biggest reason why."
The loss went to Allen, who surrendered a two-run, walk-off home run to Nelson Cruz in the ninth inning. The bigger issue was the offense, which went silent against Erasmo Ramirez -- save for a homer from Giovanny Urshela. The run Bauer allowed in the seventh came on a single to right field, where Jay Bruce did not glove the roller off the bat of Yonder Alonso cleanly. That allowed Kyle Seager to score from second.
That all added up to Cleveland losing by two runs -- a deficit the team had not experienced at any point since Aug. 23. Since then, the Indians have posted a plus-114 run differential, which is a testament to how overpowering the team's pitching has been for the last four weeks. The rotation, specifically, has held opposing hitters to a .223/.272/.336 slash line in that time period, with 180 strikeouts vs. 26 walks in 177 2/3 innings.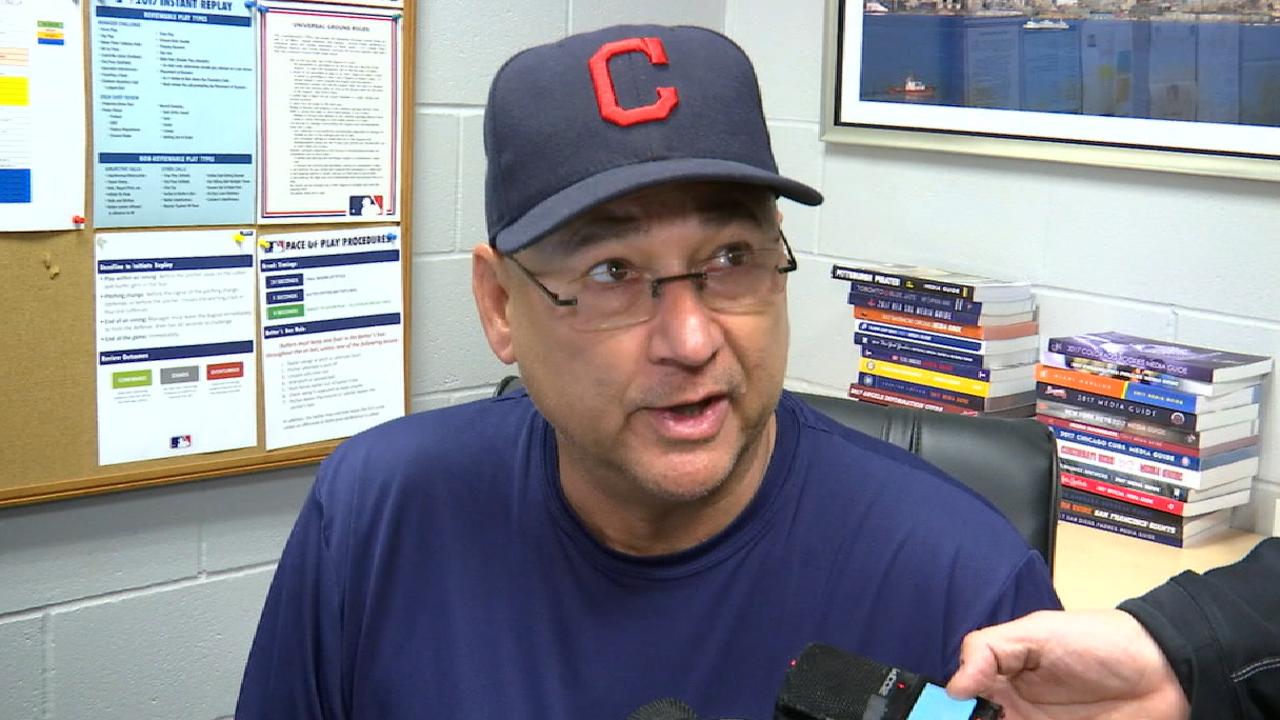 Top to bottom, the Indians have not only boasted the best staff in baseball, but one that will go down as an all-time great. Cleveland currently holds the single-season record for strikeouts (1,518 and counting) and is on target to establish an all-time mark for strikeouts per nine innings (9.98 after Friday). The Indians have also moved into a tie with the 1996 Braves for the highest single-season staff WAR (29.5, per Fangraphs) in history.
That Braves staff was led by Hall of Famers Greg Maddux, Tom Glavine and John Smoltz. This Indians staff is paced by AL Cy Young contender Corey Kluber, Carlos Carrasco and Bauer.
Indians manager Terry Francona does not view his stellar staff as a luxury, but as a necessity.
"I can't think of a night when it's not critical," Francona said. "It's so nice when you have a chance to win when you have three hits."
Bauer gave the Tribe that opportunity on Friday, but the Indians can't win them all, even if it has felt like it for a month now.
"He did a heck of a job," Francona said.
Jordan Bastian has covered the Indians for MLB.com since 2011, and previously covered the Blue Jays from 2006-10. Read his blog, Major League Bastian, follow him on Twitter @MLBastian and Facebook. This story was not subject to the approval of Major League Baseball or its clubs.