Mathis, Owings hoping to return soon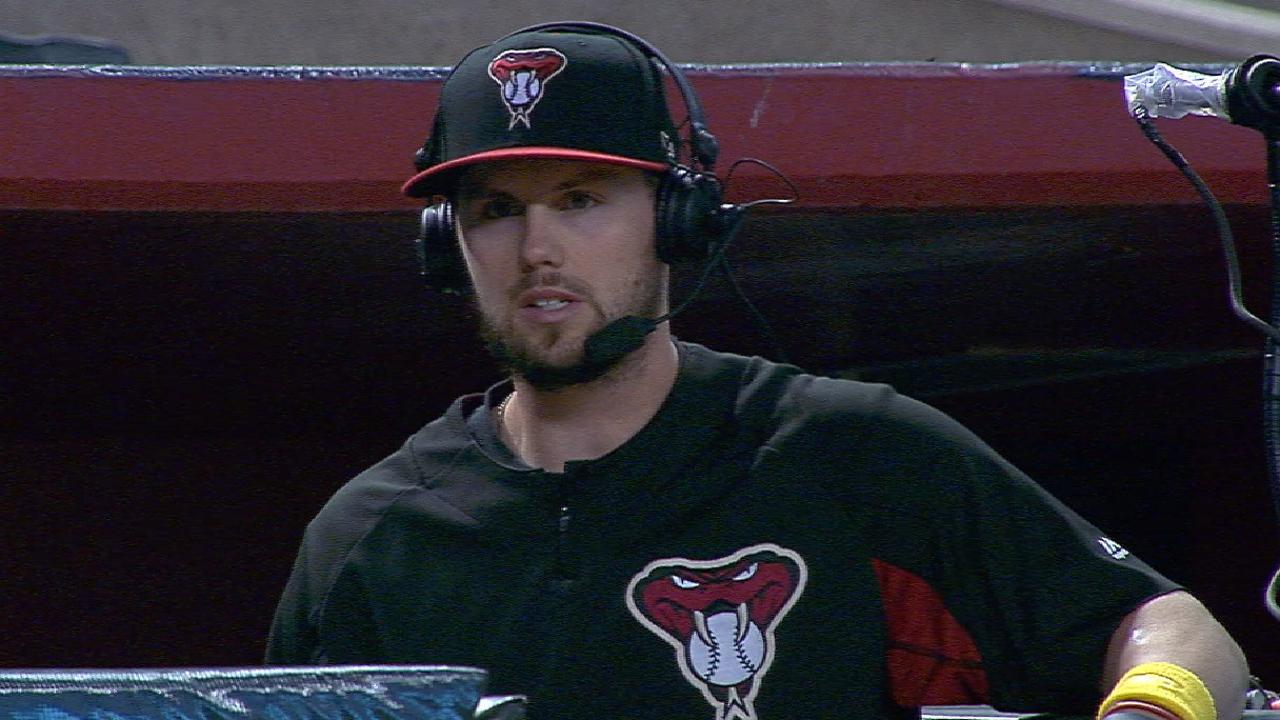 PHOENIX -- Catcher Jeff Mathis and infielder/outfielder Chris Owings are each progressing in their recoveries from their respective hand injuries.
Mathis said on Friday that he hoped to be back for the D-backs' three-game series in Kansas City next weekend to close out the regular season.
"It's getting better every day," Mathis said. "I started playing catch on Wednesday and that felt pretty good. I'm taking some dry hacks right now, too, so hopefully it won't be too terribly long. … I'm still holding out hope for the Kansas City series and that's kind of what I have on my brain right now. "
Mathis hasn't played in a game since Aug. 21, when he was hit with a foul ball and fractured his right hand. The 34-year-old defensive specialist has shared the catching duties throughout the season with Chris Iannetta and Chris Herrmann.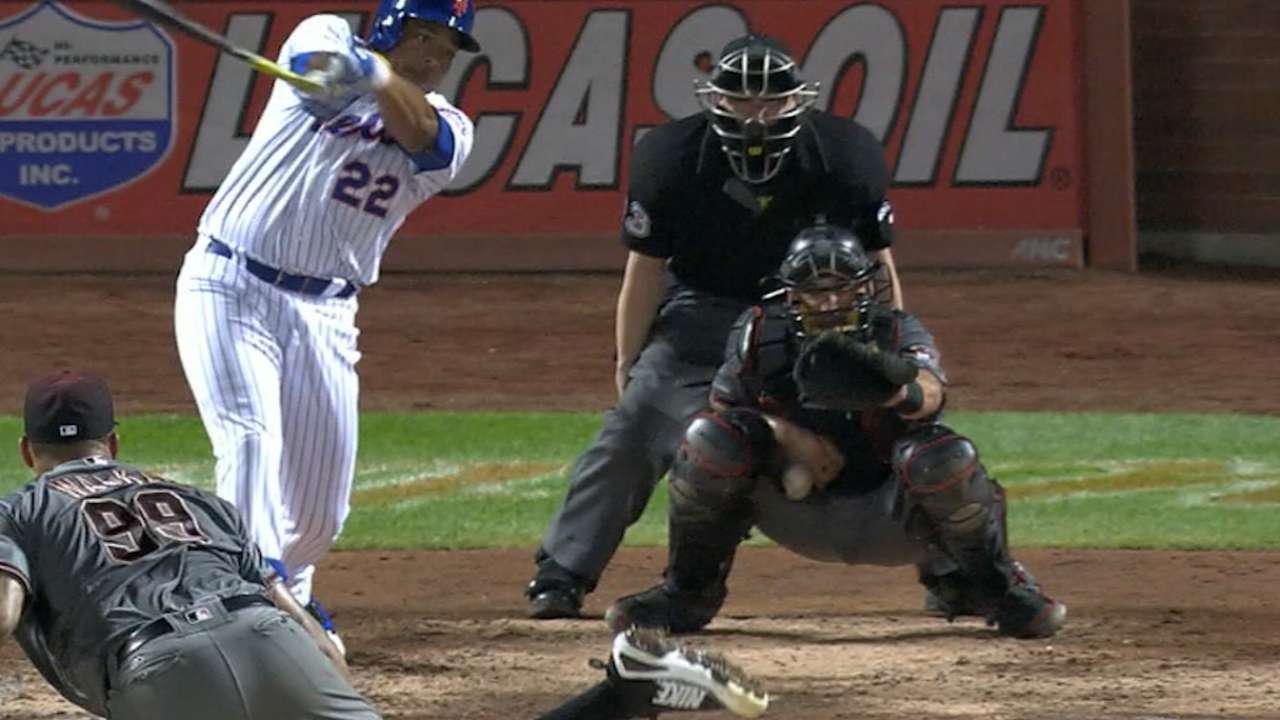 Even though he can't be on the field, Mathis has still made an impact when it comes to game planning with pitchers before games.
"We asked him to join us on road trips," Arizona manager Torey Lovullo said. "He felt like that was where he needed to be. He talks to the catchers, walks through different thoughts at all times. It was heavy early, and I think the catchers that assumed the new roles and the new spots catching with different guys have taken it from there. He's still around and he's still involved on a pretty impressive level."
For Owings, the D-backs are targeting the National League Division Series for his return, should they clinch a playoff spot and advance past the National League Wild Card Game.
"He saw [Dr. Don Sheridan]," Lovullo said. "And the break is not totally healed up. We're not gonna make him do anything that he's not ready to do physically or emotionally. It wasn't the best news, but he's still able to do some sorts of baseball activities and he's gonna continue to do that and next week might be a different story. We're optimistic that he can return as soon as possible. When that is, we haven't put our finger on that yet."
Owings took batting practice in the cage, hit some underhanded flips and played catch before Friday night's game against the Marlins. He fractured his right middle finger when he fouled a ball off his hand during a bunt attempt on July 30.
Jarrid Denney is a reporter for MLB.com based in Phoenix. This story was not subject to the approval of Major League Baseball or its clubs.