Rogers that! Judge hits Toronto-best 469-footer
Longest HR in Jays' park this year; 2nd-longest of Yankees slugger's career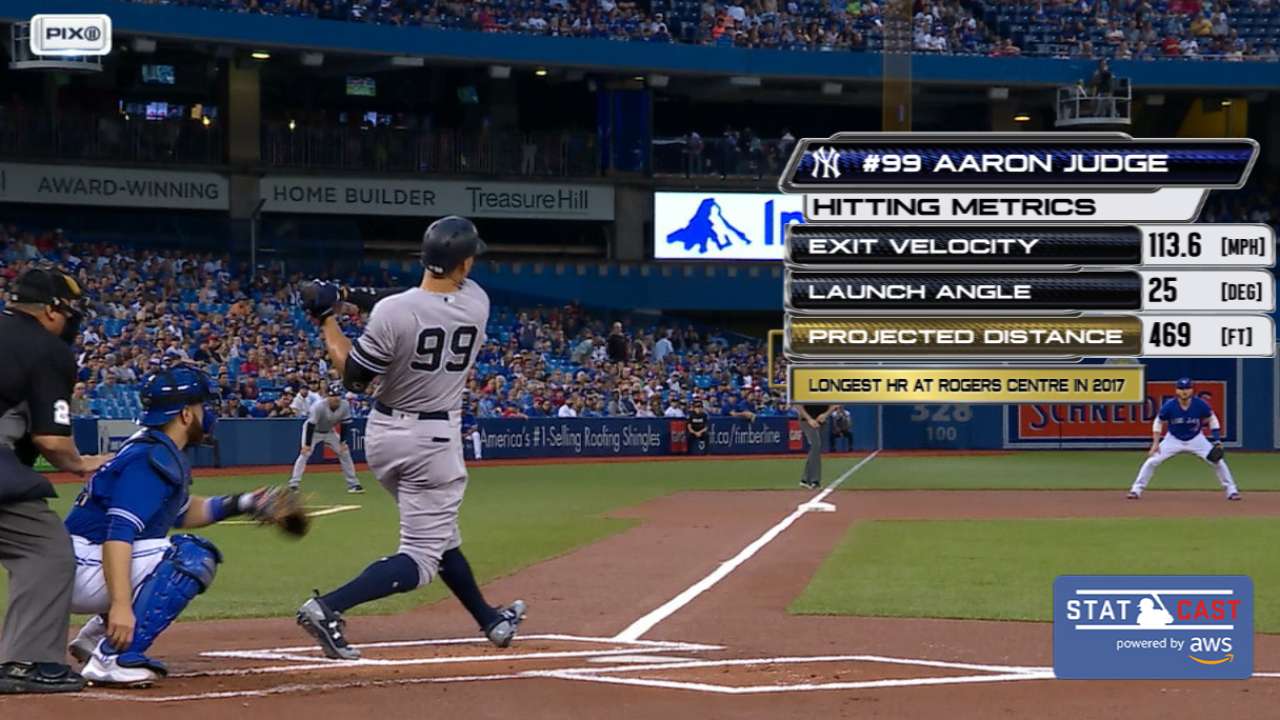 TORONTO -- Aaron Judge's September surge continued on Friday evening with the longest home run hit at Rogers Centre this season, a 469-foot blast to the second deck in left field off the Blue Jays' Marco Estrada -- the lone run the Yanks scored in an 8-1 loss to Toronto.
Judge's American League-leading 46th home run gave the Yankees a quick lead in the top of the first inning, and it was the second-longest home run of his brief Major League career, behind only a 495-foot shot on June 11 at Yankee Stadium off the Orioles' Logan Verrett.
"That was one of the hardest-hit balls that I think I've ever given up," Estrada said. "It was actually a good pitch. I was trying to go up and in on him. I got it in there and he turned on it. You tip your hat to that, and it's easier to let it go, because I thought it was a good pitch."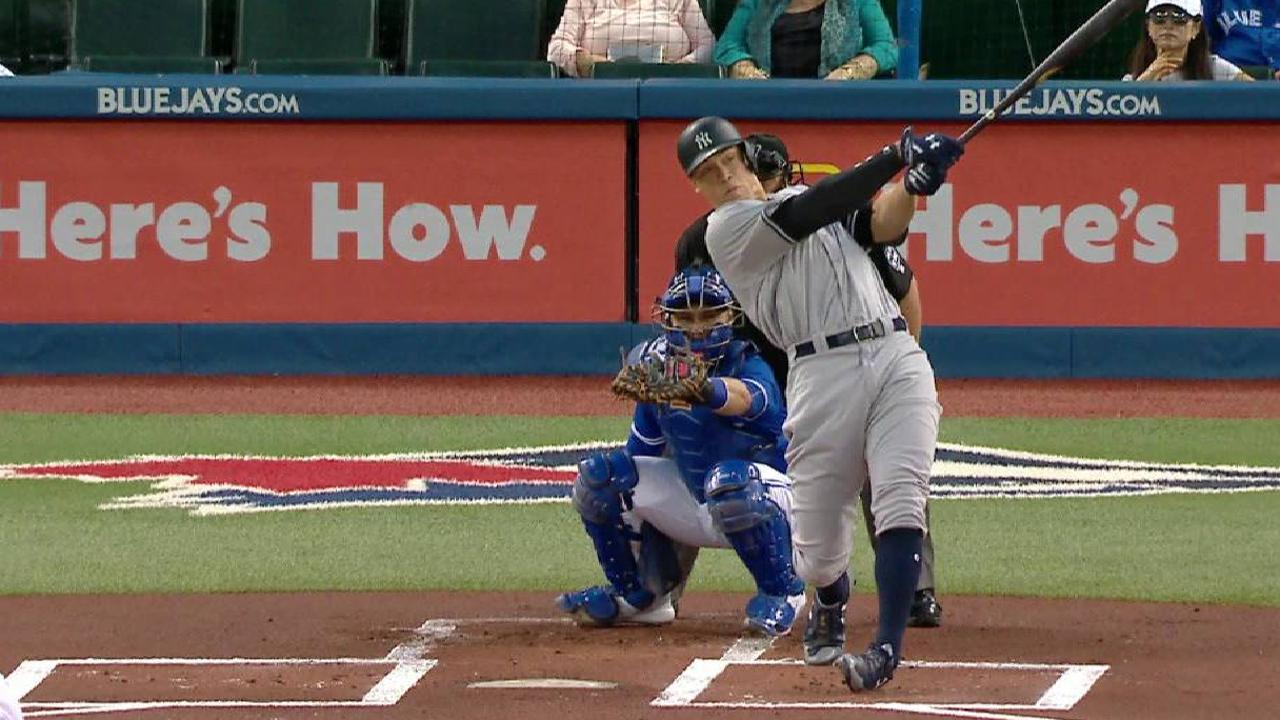 According to Statcast™, the home run rocketed off Judge's bat at 113.6 mph, with a launch angle of 25 degrees. It was Judge's 23rd homer with an exit velocity of at least 110 mph this season, which trails only the Marlins' Giancarlo Stanton (31).
The Yankees managed just two other hits in the loss; one was a sixth-inning double by Judge that knocked up against the wall in left-center field. Judge finished 2-for-2 with a run scored and two walks.
"Judge swung the bat well, [Gary] Sanchez hit a ball hard and Jake [Ellsbury] hit a ball hard, but we didn't do much after that," Yankees manager Joe Girardi said.
With nine regular-season games remaining, the 25-year-old Judge is closing in on Mark McGwire's 1987 record for the most home runs hit by a rookie. McGwire slugged 49 homers for the Athletics that season and was named the AL Rookie of the Year.
Judge concluded play on Friday having collected four doubles, nine homers, 20 RBIs and 19 walks in 19 September games.
Bryan Hoch has covered the Yankees for MLB.com since 2007. Follow him on Twitter @bryanhoch and on Facebook. This story was not subject to the approval of Major League Baseball or its clubs.