Baez relieved to hear from family in PR
Maddon praises infielder's ability to handle difficult time
MILWAUKEE -- Cubs infielder Javier Baez was relieved on Friday when he finally had a chance to talk to his brother, Gadiel, in Puerto Rico. Communication with family and friends has been nearly impossible since Hurricane Maria pummeled the island.
"I've been playing and doing my best to stay in the game, but my mind has been over there, trying to find out how my family is doing," said Baez, whose mother lives in Puerto Rico. "I talked to one of the lawyers over there, and he told me it was hard to get connected. He said everything was fine, everybody was just out of power. That calmed me down a little bit."
Baez was calm enough to deliver a game-tying RBI single in the ninth inning on Thursday, helping to spark the Cubs to a 5-3 victory over the Brewers.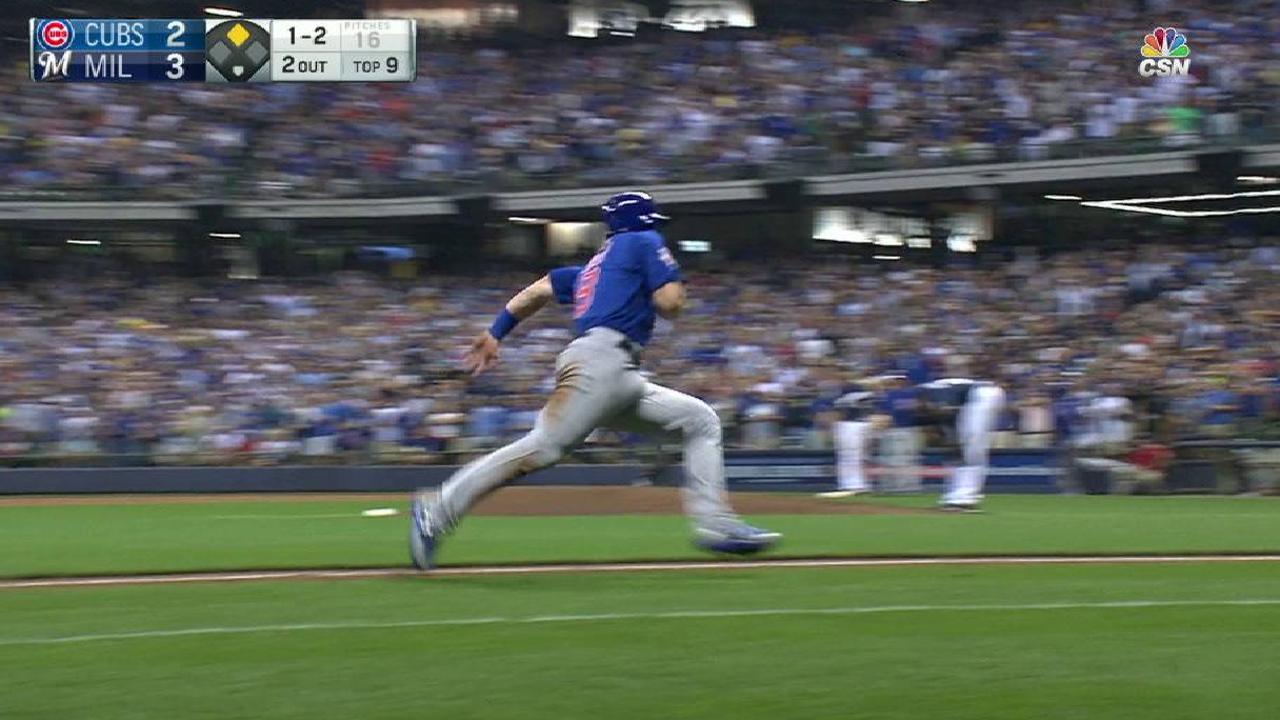 "Sometimes, when you are going through difficult moments, getting out there is that little island you need just to park your brain for a couple hours," said Cubs manager Joe Maddon, who has asked Baez, Rene Rivera and Victor Caratini every day about the situation in Puerto Rico. "Javy has been on the stage and had the bright light shining on him, so he's learned how to handle it well."
During the World Baseball Classic, residents there rallied to support the Puerto Rico team, which included Baez. Now, it's time for the ballplayers to show their support.
"There's still people smiling and trying to get through it," Baez said. "We've got no options. I think if we work together, the process will be faster and hopefully, everybody stays together and tries to help.
"Our whole island was there for us [during the Classic]," he said. "I'm sure the Puerto Rican team and everybody who is from over there, they'll do something to help. ... If we work together, we can get through it faster."
Baez said it's been difficult for crews to reach towers to help restore electricity to the island.
"My brother told me it was crazy," Baez said. "He said to be there [during the hurricane] was something he'd never seen before. They say there's no trees in Puerto Rico now. It's really bad."
Carrie Muskat has covered the Cubs since 1987, and for MLB.com since 2001. She writes a blog, Muskat Ramblings, and you can follow her on Twitter @CarrieMuskat. This story was not subject to the approval of Major League Baseball or its clubs.