Early cuts: Arenado has energy for extra BP
Rockies' 3B takes swings in Petco Park batter's box 5 hours before game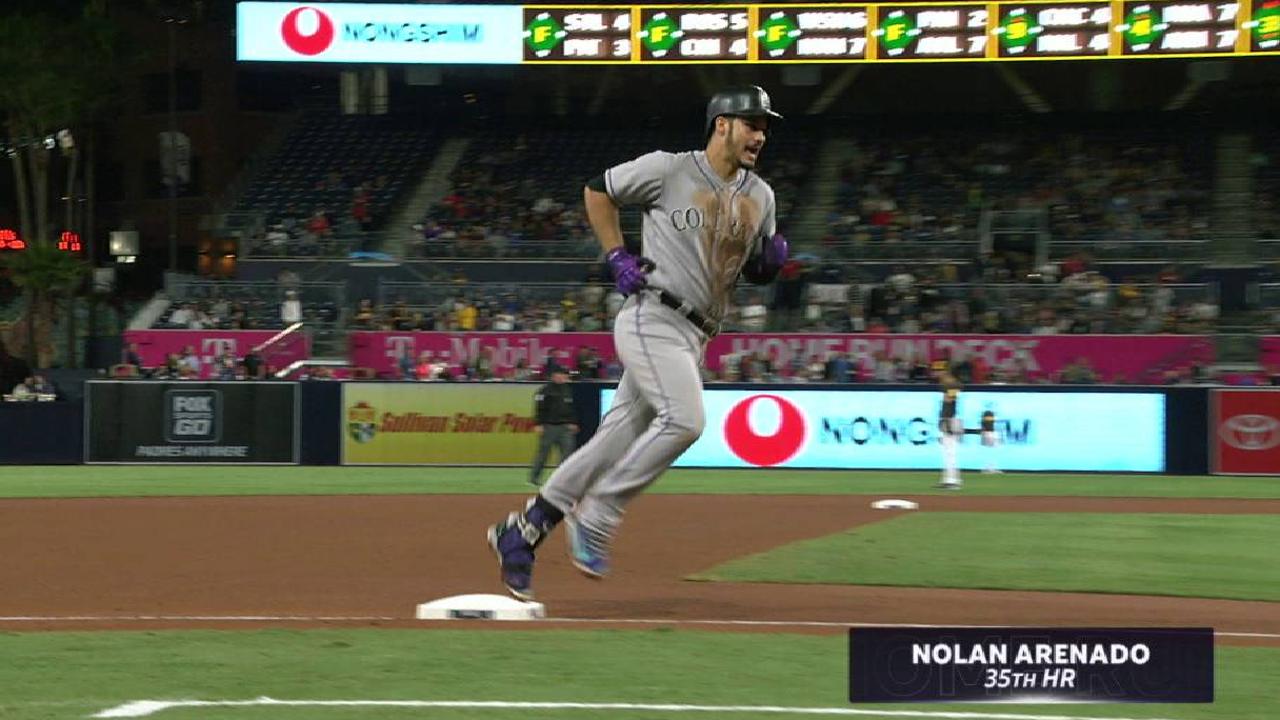 SAN DIEGO -- Nolan Arenado had played in all but three of the Rockies' 153 games this season. Guys like that usually save their energy. But five hours before Friday night's game with the Padres, Arenado was sweating in the Petco Park batter's box.
It's what a man does when he's afraid he's going to run out of games to play.
"I've said this before: I don't play for 162," Arenado said. "I play for past that."
But the prospect for Arenado's first postseason game -- and the Rockies' first since 2009 -- is not as certain as even a week ago. The Rockies defeated the Padres on Friday, 4-1, and their lead for the second National League Wild Card over the Cardinals is 1 1/2 games.
Thursday night's 3-0 loss to the Padres was a mini-breakthrough, since Arenado had two hits. So Friday, he wanted to build on his success. He did that before the game, and then during when he hit a home run in the fourth inning, his 35th of the season.
Arenado showed up with pinch-hitter Pat Valaika, who needs the work because of his rare game action, and shortstop Trevor Story, who has spent the year working through various swing maladies. It was early enough that the stadium sound system wasn't on, so the players brought their own phones and speakers for the tunes.
Arenado, himself in a period of miss-hitting balls -- sometimes because of good pitches, other times because of poor pitch selection, and many times because of out-of-whack mechanics -- recruited his mates.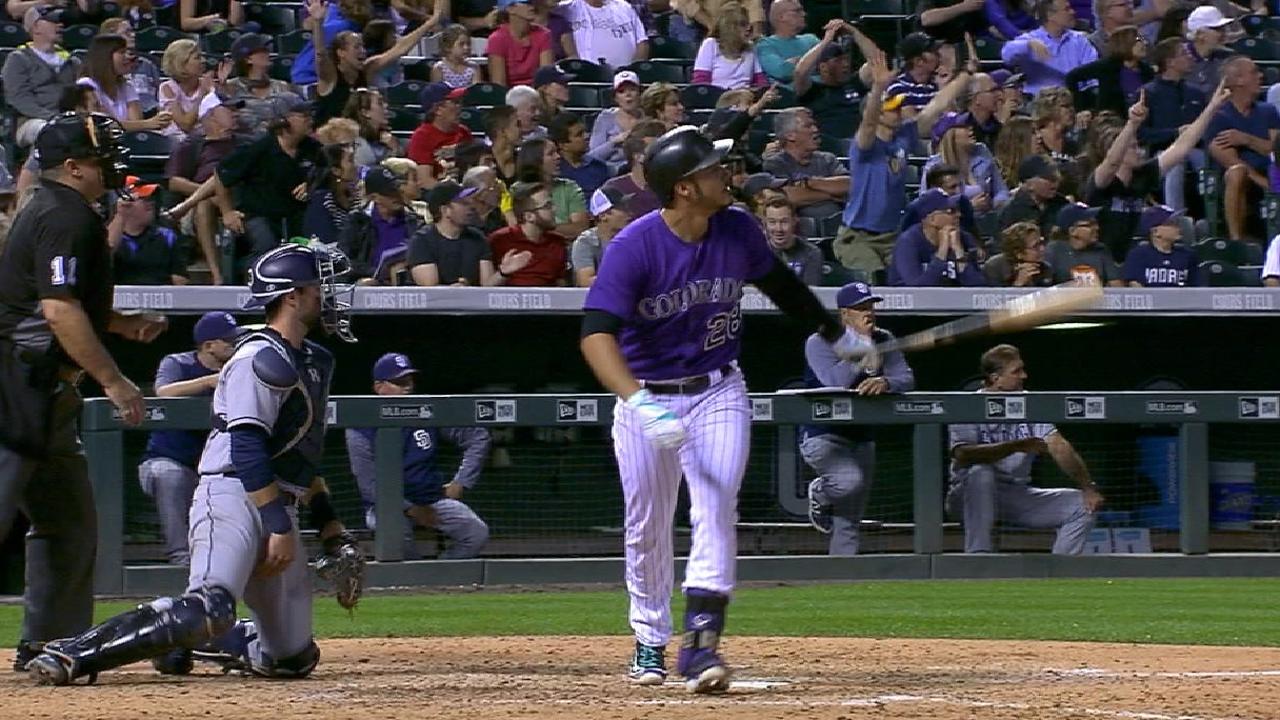 With hitting coach Duane Espy and Triple-A Albuquerque manager Glenallen Hill watching, they took turns hitting as bullpen catcher Aaron Munoz stood a few feet in front of the plate behind a screen, softly flipping balls. Arenado noted he has been trying to manufacture power, and as a result his knees have been bending too much. With the pitch coming from such a short distance, there isn't time for all that body movement. It means the hitter has to do everything right for solid contact.
Arenado put balls over the left-field and left-center-field fences. If he can carry the swing into the game, with an angry pitcher 60 feet, 6 inches from the plate, he will be happy. Story and Valaika were putting balls into the second-deck porch in left-center, as well.
"If I'm hitting homers on flips to left and left-center, I feel like that's a good sign," Arenado said. "I usually do flips inside [the batting cage]. It's just a reminder to stay connected, stay tall, let my hands work, just try to get back to my swing.
"Getting on the field and doing flips, it kind of reminds you that you don't have to do too much."
Arenado has done early hitting at home, and he did it during an early-season trip to San Diego when he was struggling. Often he limits hitting during regular batting practice because of his playing time load. But with so much on the line, Arenado says he has plenty of energy for extra practice.
"I'm just trying to feel it again. ... My body feels good, I'm ready to go, and I'm just trying to get better every day," he said.
Thomas Harding has covered the Rockies since 2000, and for MLB.com since 2002. Follow him on Twitter @harding_at_mlb and like his Facebook page. This story was not subject to the approval of Major League Baseball or its clubs.