Offensive output a step in right direction
Cash wants to see more homers with runners on base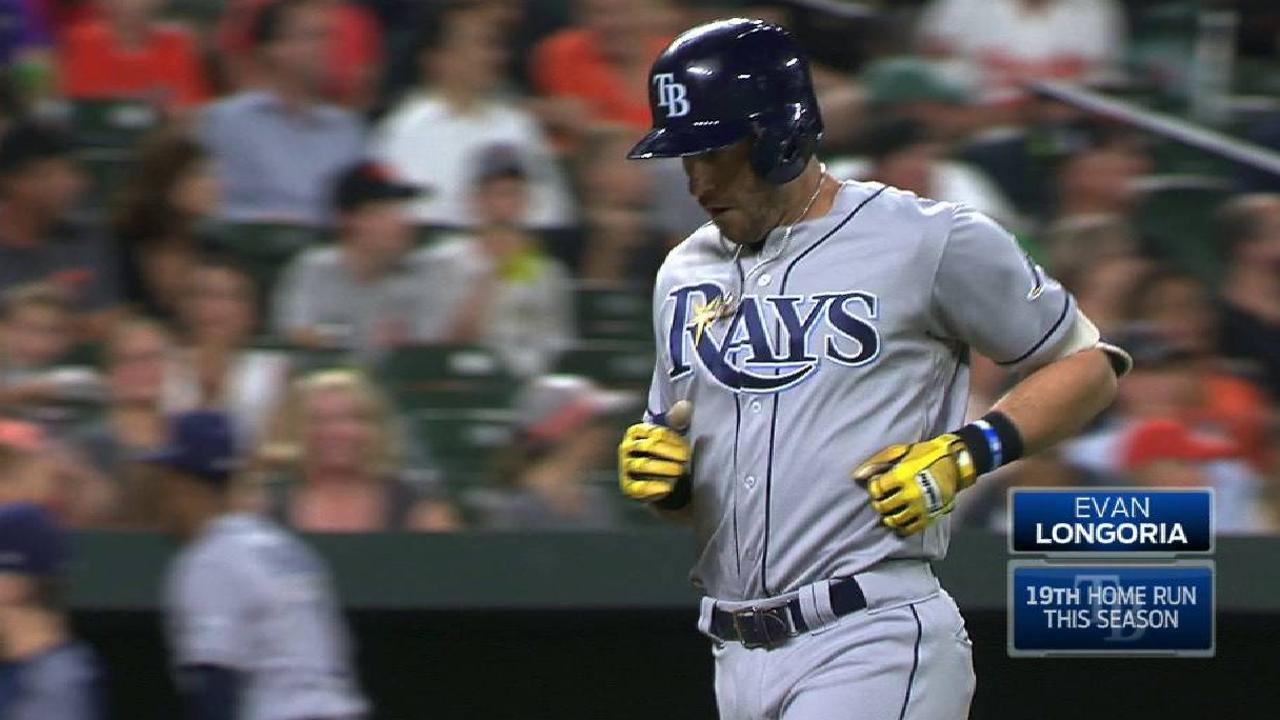 BALTIMORE -- The Tampa Bay Rays homered twice in Friday's 8-3 victory over the Orioles. Those home runs tied a franchise record for homers in a season (216), but what made manager Kevin Cash happy is one of them was a grand slam.
Cash does not expect grand slams every night. He knows that's unrealistic. But 141 of his team's homers have been of the solo variety, and the skipper wants to see homers with runners on base.
"Baseball's a funny game sometimes," Cash said. "You're not going to get up there and hit three-run homers or grand slams every night, but putting yourself on the bases to have those opportunities ... it really benefits you."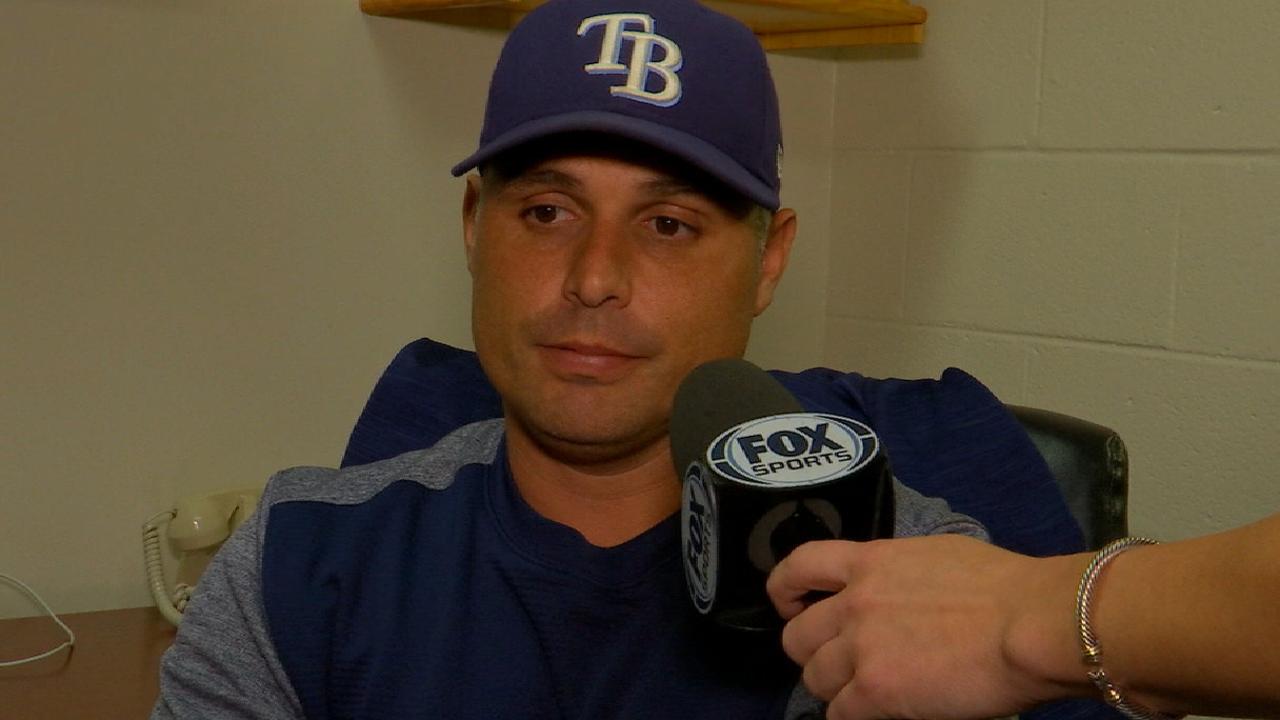 Cash also talked before the game about the same subject, saying simply they needed more crooked numbers on the scoreboard. He said it's nice that they're going to set a new mark for homers in a season but they need more with guys on.
"I guess it's great that we're breaking a record, but at the end of the day, it's not enough runs," Cash said. "We've got to find a way to, you know, have those home runs count a little bit more with more guys on base. We've walked enough but struck out too much."
The Rays lead the American League with 1,473 strikeouts, but they kept the strikeouts down in this game (five), and even though Evan Longoria added another solo shot, it certainly helped out behind the grand slam.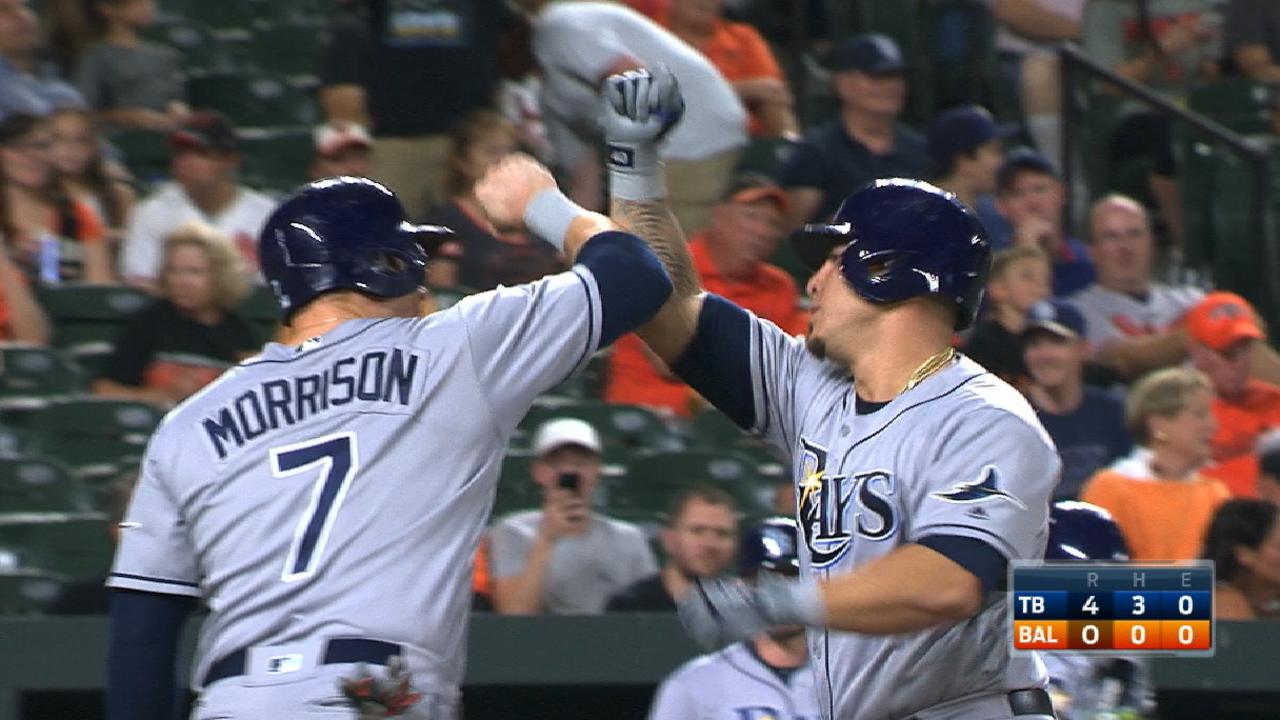 "It's good for the team to start the team with a grand slam because we gave good support to the starting pitcher," Ramos said. "They get more confident, and they go out there and attack the hitter very well."
The big homer and the eight runs gave the Tampa Bay offense a lift. The Rays have been struggling on offense since the All-Star break, a big reason the team has just a 28-36 record in the second half.
"It just hasn't gone well, for whatever reason," Cash said. "I wish we could put our finger on it and fix it, but sometimes it's not that easy to do. We did some pretty good things in the first half. It wasn't able to carry over. It's a combination of a lot of things."
The Rays finished with 13 hits tonight, six of which went for extra bases.
When runners get on base, it makes those home runs the Rays hit that much harder for other teams to bounce back from. That's what happened in this game.
"The solo homers, they're great," Cash said. "But the three-run homers [and grand slams] are a lot better."
Jeff Seidel is a contributor to MLB.com and covered the Rays on Friday. This story was not subject to the approval of Major League Baseball or its clubs.