Schoop named 2017 Most Valuable Oriole
Second baseman sets his sights on improving next year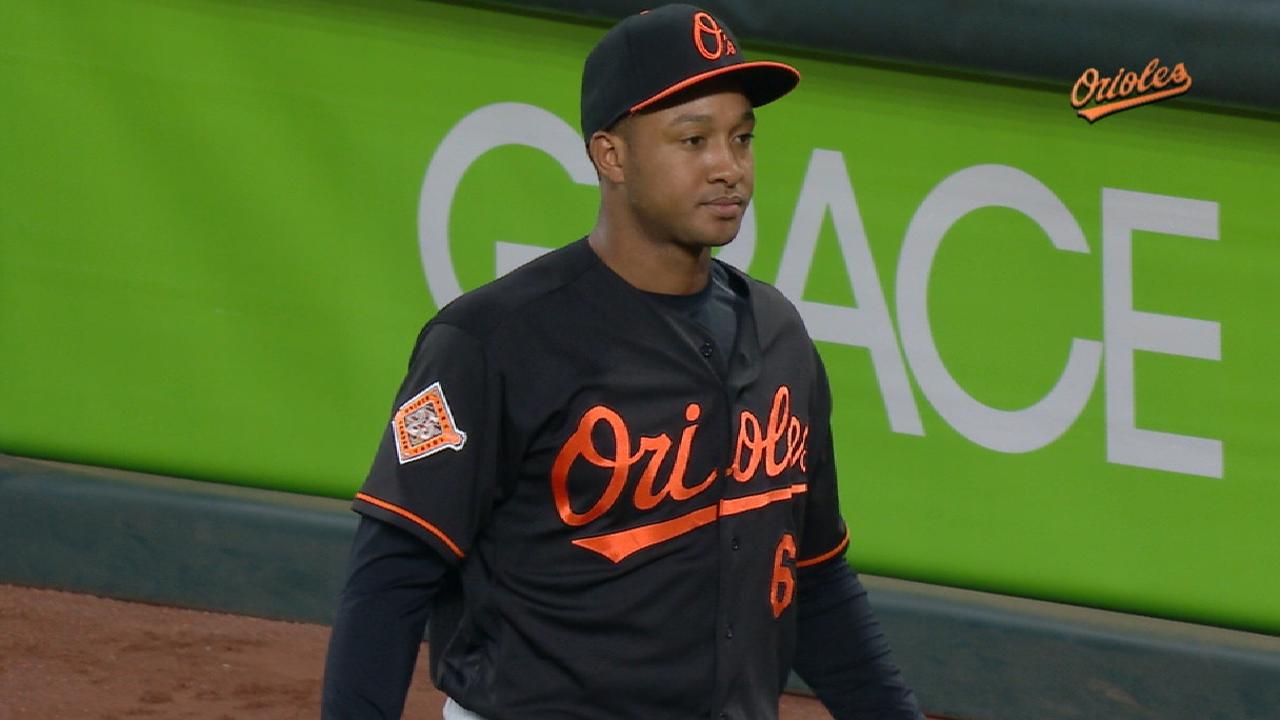 BALTIMORE -- Orioles second baseman Jonathan Schoop isn't content to just be this year's recipient of the Louis M. Hatter Most Valuable Oriole Award. Schoop sees his career 2017 season as a challenge: to continue to set the bar higher.
"I think I improved a lot, but I think I have a lot more room to go," Schoop said Friday. "I think I'll be better next season."
Schoop has enjoyed a career season in which he made his first All-Star team and led the Orioles offensively. He entered Friday batting .295/.340/.514 with 33 doubles, 32 home runs, 88 runs scored and 105 RBIs, already setting career highs in hits, home runs, runs and RBIs. He ranks second in the American League and seventh in the Majors in RBIs.
"To have that number of RBIs, it's the consistency and the durability. He's always had the durability, but the consistency took his game to another level," Orioles manager Buck Showalter said of Schoop, who is now the Orioles' all-time single-season RBI leader at second base. "He didn't get out of whack for very long. I think he's grown into a real consistent guy you can count on. When I see him 0-for-3 and walk in his last at-bat, I know it's a real sign of maturity … because you want to make up for it in one swing."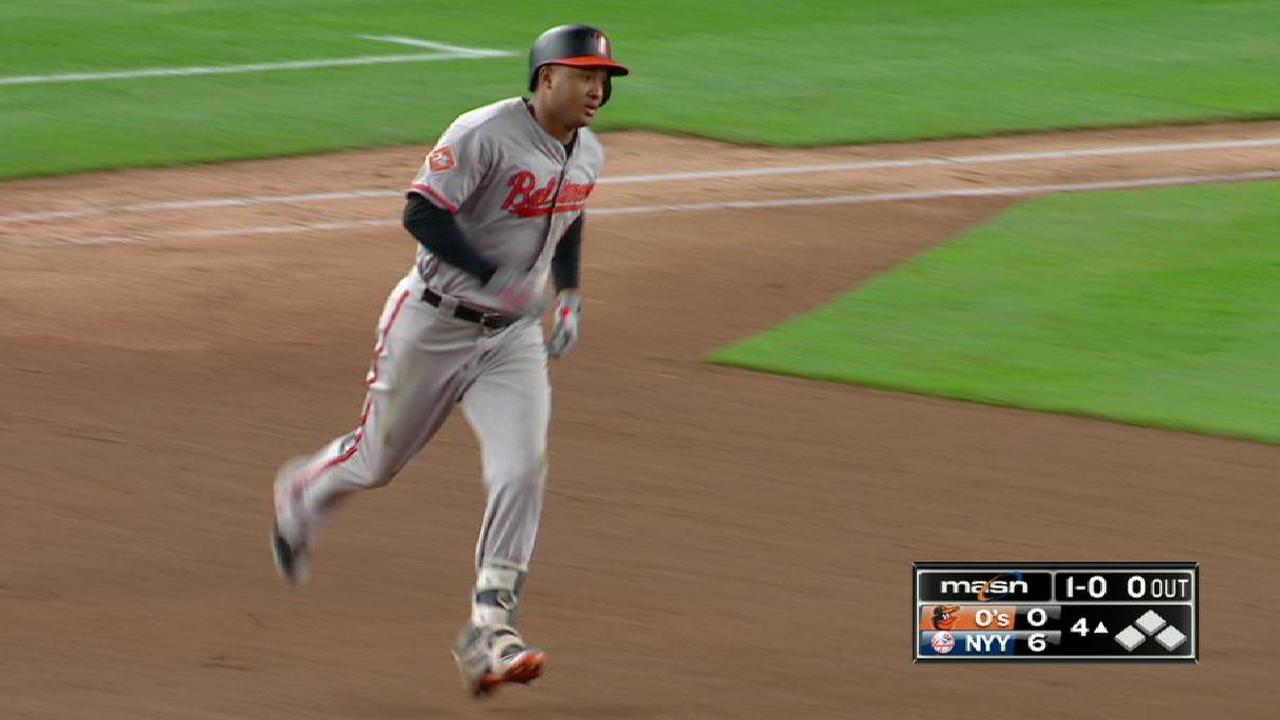 Schoop's 32 home runs are also a team record for a second baseman, breaking his own record of 25 set last season. Schoop leads the Orioles in several offensive categories including batting average, hits (174), doubles (33), runs (88), RBIs and multihit games (51).
But the most important stat to Schoop wasn't on offense.
"[It's] that I was in there to help my team, contribute to my team," he said. "I'm proud of playing a successful season without injury so far. We've got eight more games, and that's the main thing I focus on."
"J.J. Hardy taught me that. Don't worry about your numbers. Just go out there and compete and try to win and the numbers will be there."
The award, voted on by members of the local media who cover the team on a regular basis, will be presented to Schoop in an on-field ceremony prior to Sunday's regular-season home finale against the Tampa Bay Rays.
The MVO Award is named in honor of the late Hatter, a former sportswriter for The Baltimore Sun who covered the Orioles for 27 years. Balloting is conducted on a 5-3-1 basis, with Dylan Bundy, Welington Castillo, Adam Jones, Manny Machado and Trey Mancini also receiving votes.
Brittany Ghiroli has covered the Orioles for MLB.com since 2010. Follow her on Facebook and Twitter @britt_ghiroli, and listen to her podcast. This story was not subject to the approval of Major League Baseball or its clubs.