Road to the Postseason: Sept. 22
Dodgers trim magic number to 1; Twins snap losing streak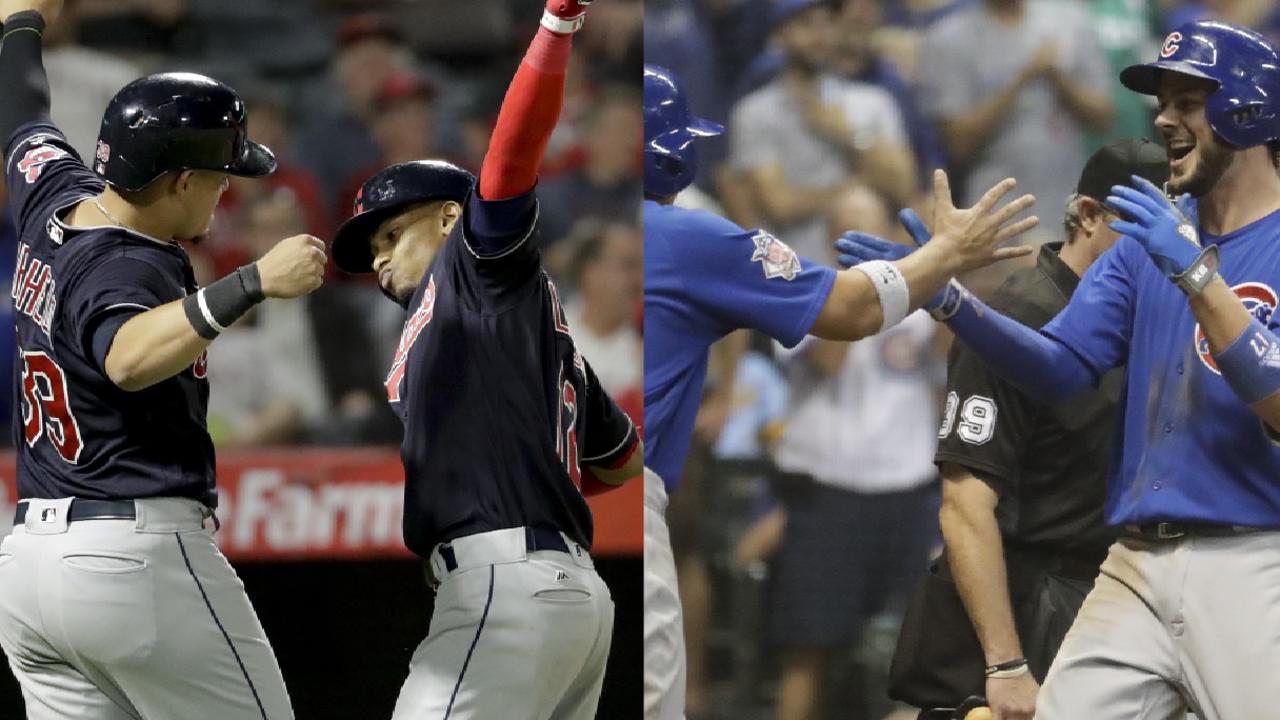 The Dodgers can claim the National League West on Friday with a win over the Giants or a D-backs loss to the Marlins in Miami. The Dodgers lowered their magic number to one with a come-from-behind 5-4 win Thursday against the Phillies at Citizens Bank Park.
Los Angeles is now in position to celebrate its fifth consecutive title on Hall of Fame manager Tommy LaSorda's 90th birthday.
"That's a good birthday present for him, but you know what he really wants is that championship," closer Kenley Jansen said.
Here's where the rest of playoff picture stands after Thursday's action:
American League Wild Card
The Twins, vying for the playoffs for the first time since 2010, reasserted themselves in the AL Wild Card race with a dominant 12-1 victory over the Tigers. Minnesota snapped a three-game losing streak and improved its hold on the second Wild Card spot to 2 1/2 games over the Angels and Rangers.
With an opportunity to gain on the Twins this week, the Angels were swept by the AL-leading Indians, who have won 27 of their last 28 games. The Rangers, meanwhile, are on the rise after four straight wins, including a three-game sweep of Seattle that knocked the fellow Wild Card contender down the standings.
NL Central
The Cubs got one step closer to clinching the NL Central in an extra-innings thriller at Miller Park. Kyle Schwarber got the Cubs started with an early homer, and Kris Bryant put them ahead for good with his two-run shot in the 10th for a 5-3 victory. The win stretched Chicago's lead in the division to 4 1/2 games over the Brewers.
Third-place St. Louis gained a game on Milwaukee and sits five games back after beating the Reds, 8-5, in Cincinnati to complete a three-game sweep.
NL Wild Card
The Brewers and Cardinals may face long odds to catch the Cubs in the Central, but a spot in the NL's one-game playoff is still very much within reach. The Rockies lost their fourth straight game Thursday, falling, 3-0, to the Padres. Milwaukee remained one game behind Colorado, while the Cardinals closed to within a game and a half with their sweep of the Reds.
"These were huge games, every single one of them," Cardinals manager Mike Matheny said. "It's a great opportunity for us. We'll just have to see how it works out with the teams we don't have any control over."
Home-field advantage
Both the Dodgers and Indians won Thursday, keeping one game between them in the race for home-field advantage throughout the postseason. The Dodgers took two of three games against the Tribe in Cleveland back in June, giving them the edge should they finished tied for the best record in baseball.
If the postseason began today...
AMERICAN LEAGUE
Wild Card: Twins at Yankees
Division Series: Wild Card at Indians, Red Sox at Astros
NATIONAL LEAGUE
Wild Card: Rockies at D-backs
Division Series: Wild Card at Dodgers, Cubs at Nationals
2017 POSTSEASON SCHEDULE
AL Wild Card Game (1-game playoff): Oct. 3
NL Wild Card Game (1-game playoff): Oct. 4
AL Division Series begins (best-of-5, 2-2-1 format): Oct. 5
NL Division Series begins (best-of-5, 2-2-1 format): Oct. 6
AL Championship Series begins (best-of-7, 2-3-2 format): Oct. 13
NL Championship Series begins (best-of-7, 2-3-2 format):Oct. 14
World Series begins (best-of-7, 2-3-2 format): Oct. 24
Chad Thornburg is a reporter for MLB.com based in Los Angeles. This story was not subject to the approval of Major League Baseball or its clubs.