Cardinals find right batting order at right time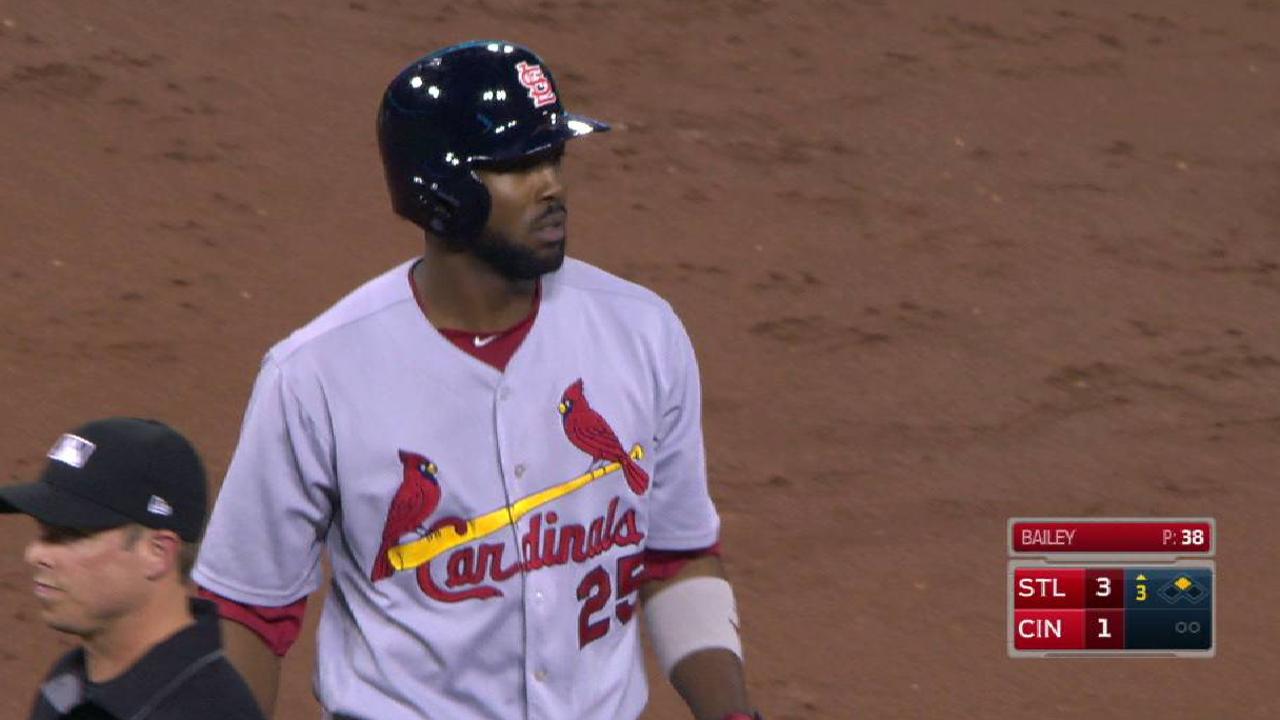 CINCINNATI -- Cardinals manager Mike Matheny, like many of his peers, admits one of his offseason activities is to write down different potential batting orders for his team heading into the next season.
But if you look back through all of those balled-up sheets of scrap paper from last winter, you won't find this batting order.
"I don't know if I would have drawn it up this way in the spring," Matheny admitted Thursday after St. Louis finished off a three-game sweep of Cincinnati with an 8-5 win at Great American Ball Park. "I like the way these guys are all figuring out ways to contribute. It is stretching our lineup."
Matt Carpenter started two of the three games in the leadoff spot, Kolten Wong the other. Tommy Pham batted second and Dexter Fowler third in all three games. Those three spots in the order combined to hit .436 (17-for-39) and score 14 runs.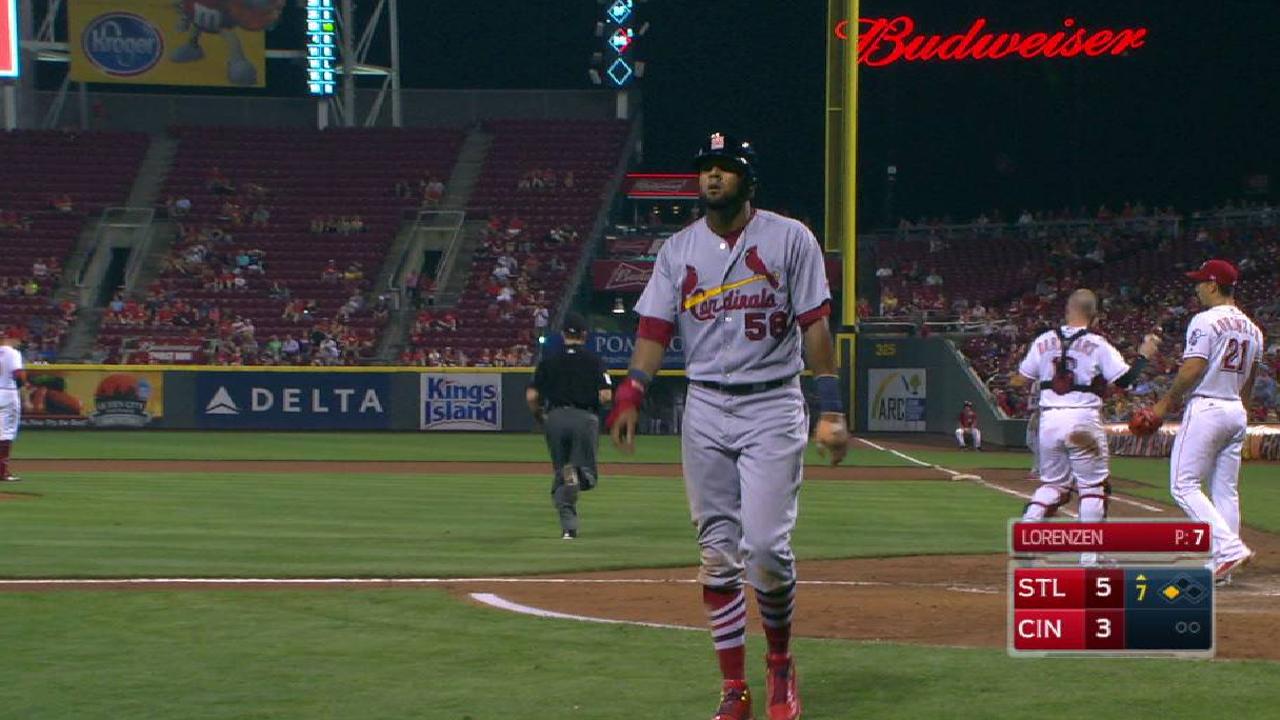 "If you stack the top of your lineup with guys who can get on base at such a high clip, you can't help but score," Carpenter said. "Sometimes it takes a long season to figure [the batting order] out."
Jose Martinez battled cleanup in two games, contributing three hits and two RBIs. Yadier Molina drove in seven runs in three games from his No. 5 spot.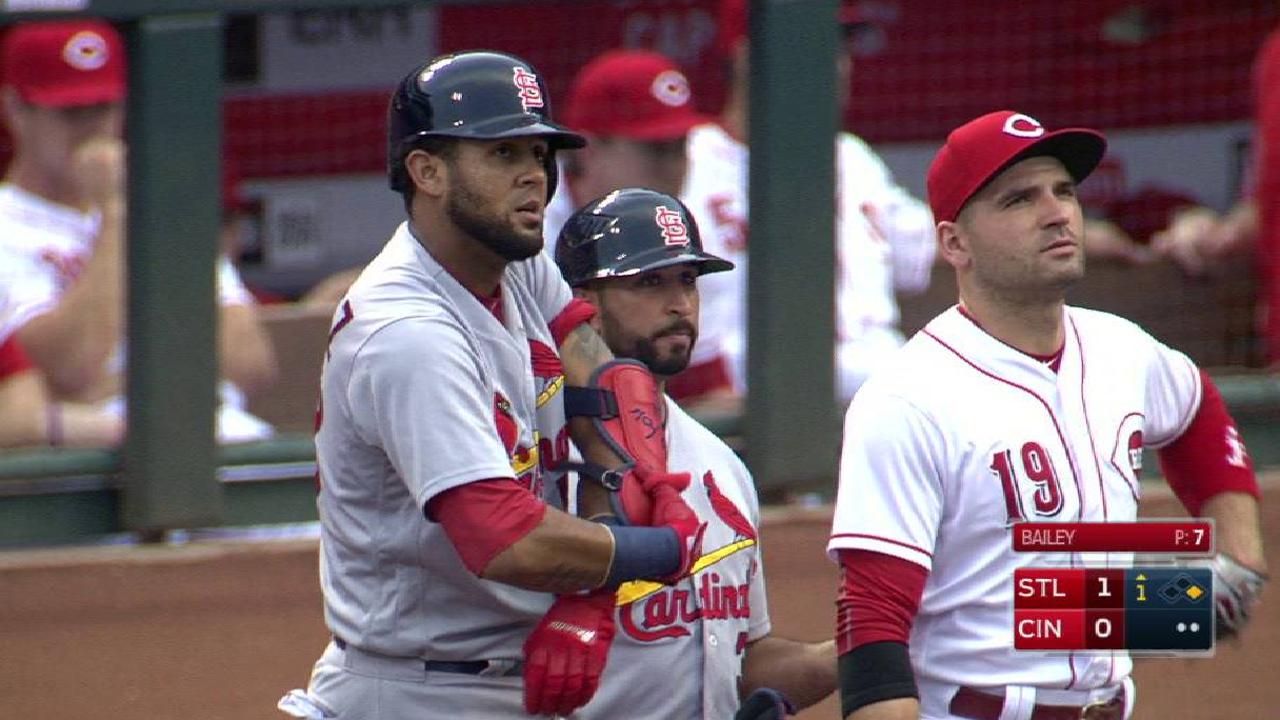 "Guys are taking that grinding style of at-bats all the way through [the order]," Matheny said.
Fowler was certainly grinding during his three days in Cincinnati. While anchoring the batting order from his new No. 3 spot, Fowler was 7-for-13 (.539), scored six runs, drove in six and amassed three doubles and two home runs. Fowler came to town batting .261, and he left with a .270 average.
That level of lineup production came at a critical time for the Cardinals, who came to Cincinnati with slim postseason hopes after being swept by the Cubs in Chicago. As the teams above them faltered, however, St. Louis was disposing of the Reds and climbing back into the race.
"Little things can make a big difference," Matheny said.
Andy Call is a contributor to MLB.com based in Cincinnati and covered the Cardinals on Thursday. This story was not subject to the approval of Major League Baseball or its clubs.