Moore tabbed for Saturday start vs. Tribe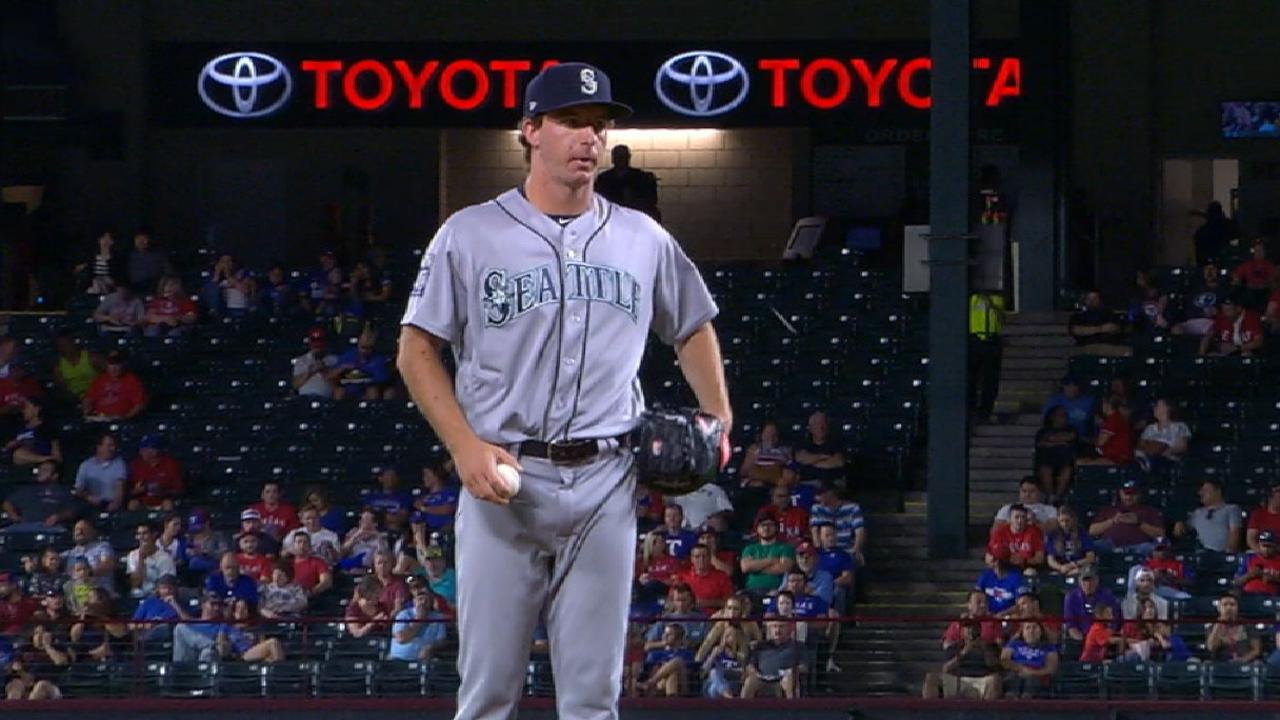 SEATTLE -- Rookie right-hander Andrew Moore will start Saturday's game against the Indians, filling the one vacancy in the Mariners rotation for their weekend series against the American League's top team.
The 23-year-old is 1-4 with a 5.40 ERA In 10 games, including eight starts, and took the loss in a spot start Sunday against the Astros when he allowed seven hits and three runs over 4 2/3 innings at Minute Maid Park.
Mariners manager Scott Servais had been debating between Moore, fellow rookie Marco Gonzales and veteran Andrew Albers. But Albers threw in relief of Felix Hernandez on Wednesday, so Moore will get the call again, facing the red-hot Indians on the heels of the AL West champion Astros.
"It doesn't get a whole lot better," Servais said. "He's held up just fine. He hasn't backed off. I think he's learned a lot through the course of the season and the adjustments he's made and he'll stay with it."
Moore has pitched well in three games since being added as a September callup, going 0-1 with a 3.24 ERA over 16 2/3 innings.
Moore will face right-hander Carlos Carrasco (16-6, 3.48 ERA) in Saturday's 1:10 p.m. PT game. Erasmo Ramirez (5-6, 4.56 ERA) takes on Trevor Bauer (16-9, 4.41 ERA) in Friday's 7:10 p.m. PT opener, with Mike Leake (3-0, 2.13 ERA) vs. Cy Young Award contender Corey Kluber (17-4, 2.35 ERA) in Sunday's regular-season home finale at 1:10 p.m. PT.
Worth noting
• Right-handed reliever Dan Altavilla has been cleared to pitch again after being held out since bruising his right foot after deflecting a hard ground ball Sunday.
• Friday night's game against the Indians will be Fan Appreciation Night, including a postgame fireworks show, with music choregraphed to video highlights from this season.
There will also be numerous prizes giving away in random drawings for fans throughout the contest. The pregame ceremony, beginning at 6:30 p.m. PT, will include presentations of the annual awards for the best Mariners player, pitcher and unsung hero as voted on by the Seattle Chapter of the Baseball Writers' Association of America.
• Bob Christofferson , the Mariners head groundskeeper at Safeco Field, has been awarded the 2017 Al "Moose" Clausen Community Service Award. The honor will be presented on Nov. 11 at the Mariners RBI Club's annual Toys for Kids fundraiser at the Bellevue Hyatt.
Greg Johns has covered the Mariners since 1997, and for MLB.com since 2011. Follow him on Twitter @GregJohnsMLB. This story was not subject to the approval of Major League Baseball or its clubs.