Fulmer (blister) out, but Volstad, 'pen deliver
White Sox No. 9 prospect plans to pitch again in '17; vet earns first win since '12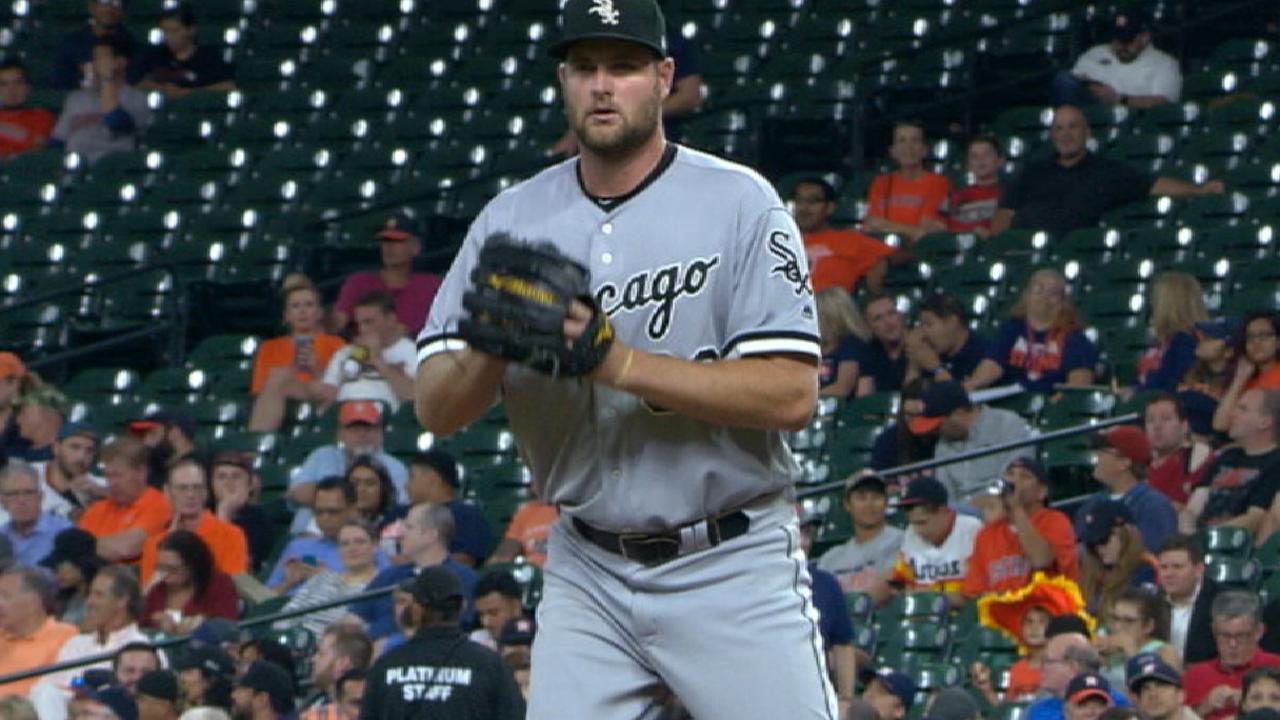 Civil Society Brewing Co. will have to wait another 10 days before Chris Volstad returns.
The co-owner of the Florida microbrewery with his cousin and another business partner instead is busy picking up wins on the mound for the White Sox, as he did during a 3-1 victory over the Astros Thursday night at Minute Maid Park. Volstad allowed one long Brian McCann home run over 4 1/3 innings, but otherwise shut down the game's top offense in emergency relief of rookie prospect Carson Fulmer, who left after three hitters due to a blister.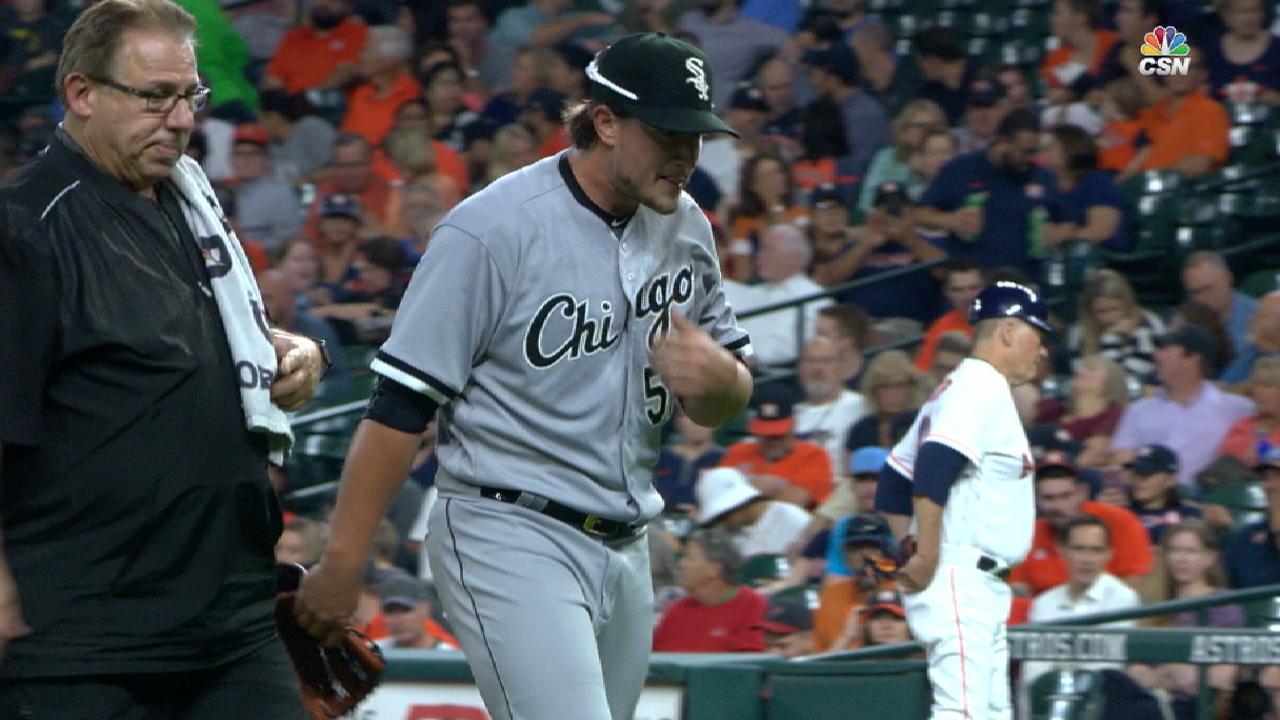 It was Volstad's first win in the big leagues since Sept. 10, 2012, also coming against the Astros. Houston ace Dallas Keuchel, who took the loss Thursday, started that game as well.
"They let me know before the game he was dealing with issues," said Volstad, who came out of retirement to pitch 118 innings for Triple-A Charlotte this season. "I was heading out to the 'pen like normal, and he [White Sox manager Rick Renteria] said to be ready and stay loose and try to be ready to get in there early.
"I've been working pretty much all year as a starter in Triple-A, and my career. So I'm used to throwing multiple innings."
Ranked the No. 9 White Sox prospect by MLBPipeline.com, Fulmer retired George Springer on a ground ball to third baseman Tyler Saladino to open the first before walking Josh Reddick and Jose Altuve on full-count offerings. Volstad already had been warming up, and Renteria summoned him into the game to induce an inning-ending double play from Carlos Correa.
This blister started swelling up on Fulmer after Detroit, according to the right-hander, and got sensitive the last couple of days. The rookie still tried to give it a shot in the finale of a 5-5 White Sox road trip covering three cities.
"I'll be back out there as soon as I can, and everything else feels great," Fulmer told reporters after the victory. "I've never had any issues with blistering anywhere.
"I noticed it a little after my start and came out tonight and tried to do everything I could to stay out there. It kept getting sensitive. There were a couple of pitches that stayed true and a couple of them started cutting on me and didn't stay true. It's something really minor. I'll be ready to go out there in a few days. It's something I got to look out for a little and maintain."
Even if Fulmer is unable to take the mound over the final 10 games, he can depart the 2017 season knowing his stock is on the rise. He allowed two runs over his last 12 1/3 innings, striking out 14.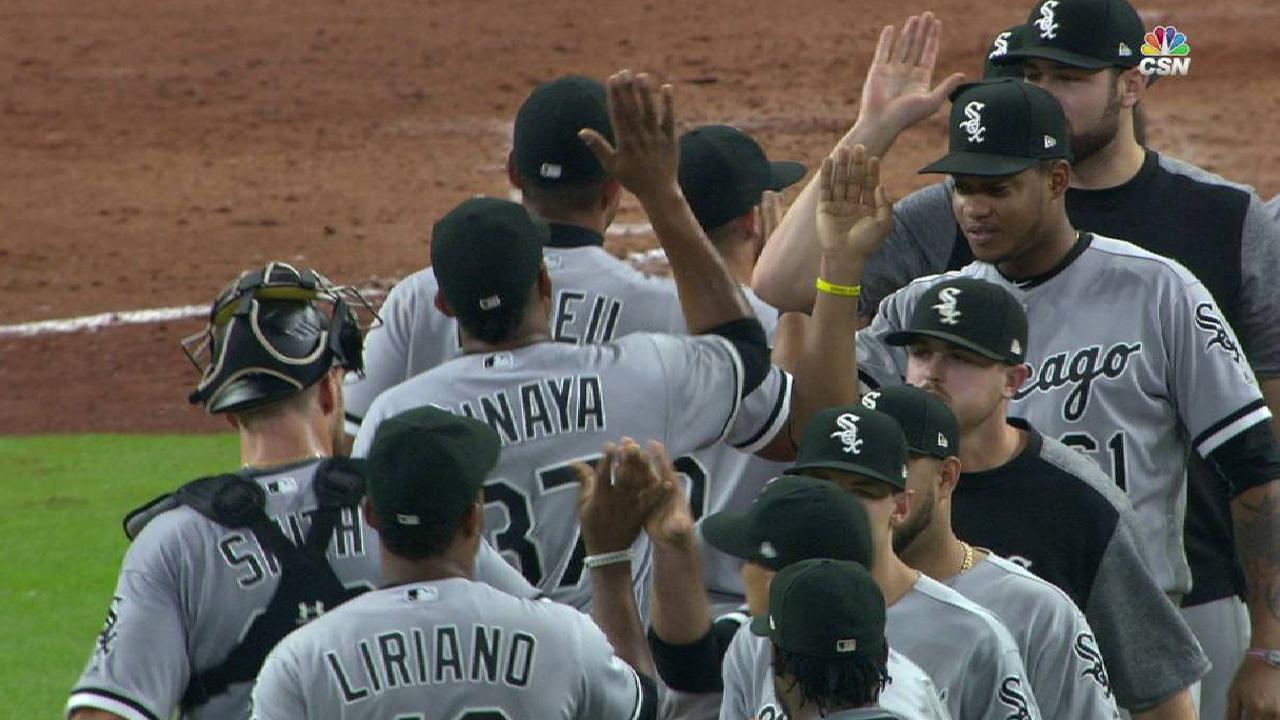 But Thursday's victory belonged to the bullpen. Volstad, Jace Fry, Mike Pelfrey, Gregory Infante, Aaron Bummer, Danny Farquhar and Juan Minaya (fifth save) covered 8 2/3 innings and 131 pitches.
"Fortunately I was able to have fairly quick innings," said Volstad, who threw 45 pitches. "So the pitch count didn't count that high."
Richard Dean is a contributor to MLB.com based in Houston and covered the White Sox on Thursday. This story was not subject to the approval of Major League Baseball or its clubs.