Inbox: Will A's trade vets to boost rebuild?
Beat reporter Jane Lee answers fans' questions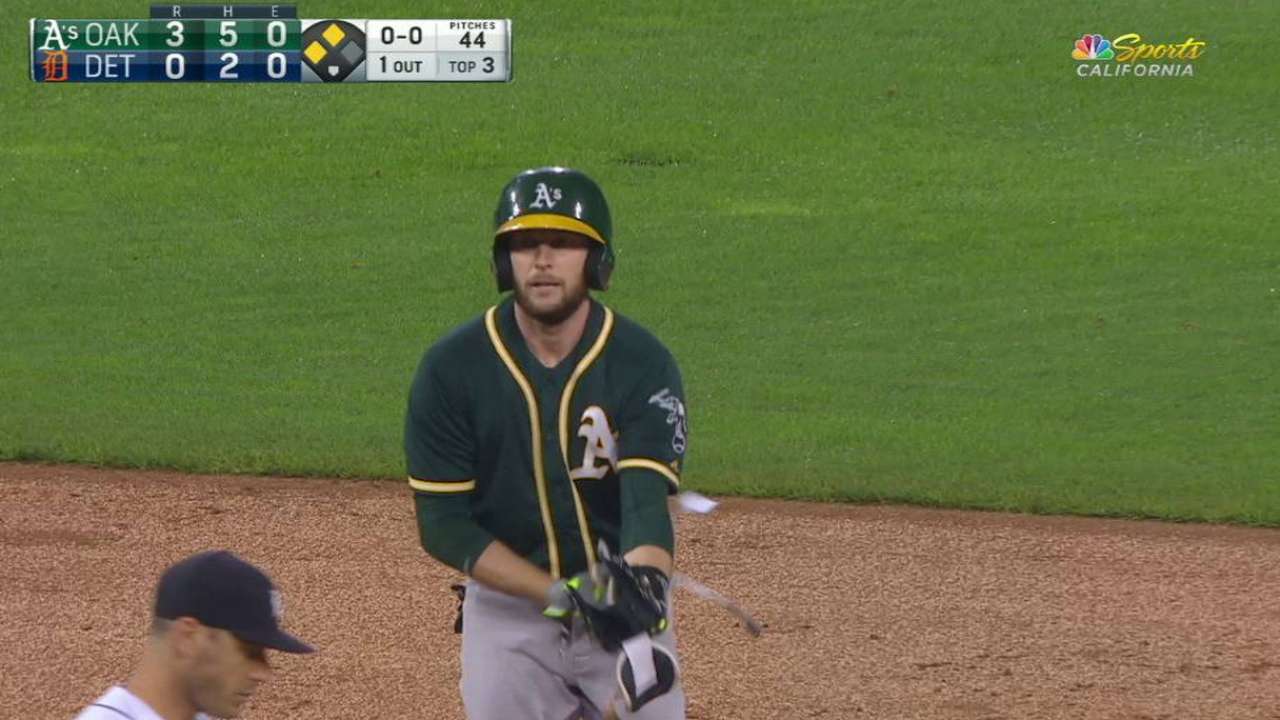 Why don't the A's give Joey Wendle and Renato Nunez legitimate playing time to show they can play and be part of the youth movement? Trade Jed Lowrie, Khris Davis and Marcus Semien for pitching prospects who will be ready for the new stadium.
-- Eddie C., Diggins, Mo.
It's not that simple. While the A's have rid themselves of several veterans this season to make room for the kids, they still have a few seasoned players -- like Lowrie, Davis, Semien and Matt Joyce -- who are under club control and remain an integral part of the mix. They're also not being paid to sit on the bench.
Now, the A's could engage in trade talks on any one of these players in the offseason, but so long as they're on the A's roster, they're going to play.
• Submit a question to the A's Inbox
Why Franklin Barreto over Wendle as the A's top prospect for second base?
-- Deborah S., Petaluma, Calif.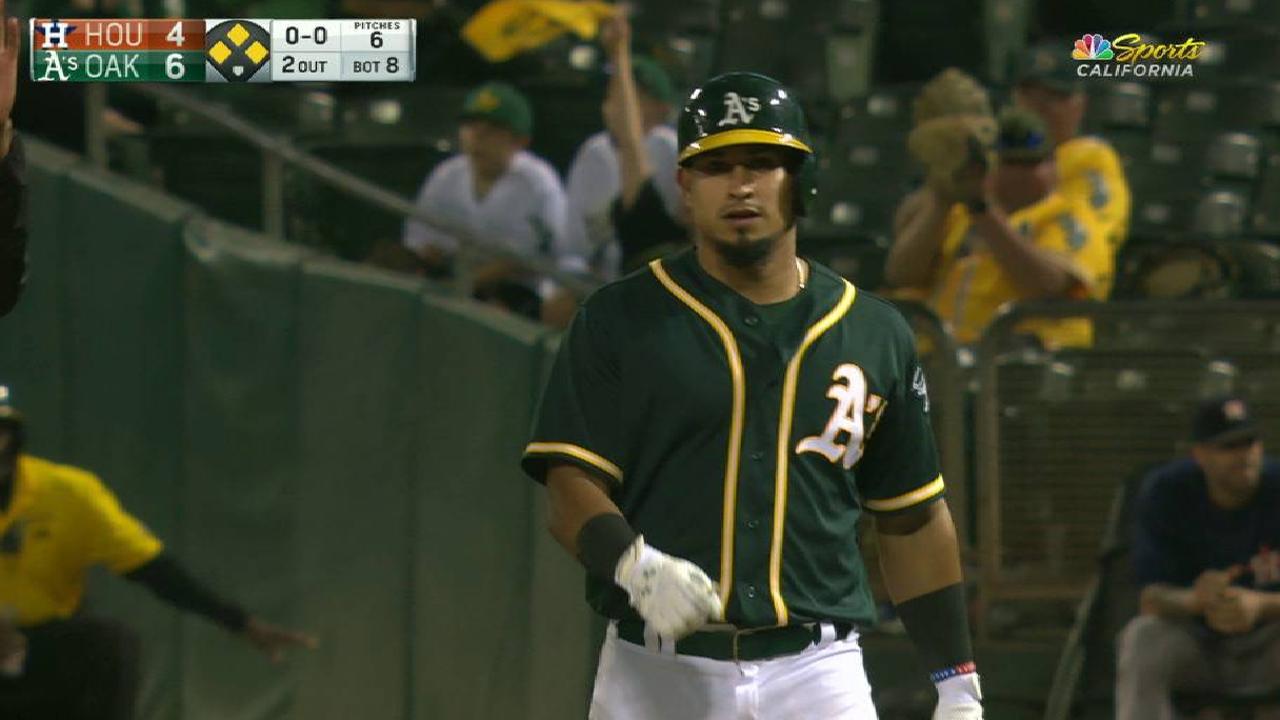 There's a reason Barreto has been considered the club's top position-player prospect since the day he was acquired in the Josh Donaldson deal -- even at age 18. He's thought to boast true five-tool potential, a rare find around the game. It's not a knock on Wendle, who has proven to be quite talented on both sides of the ball during his time on a big league stage, but Barreto's skills are simply off the charts.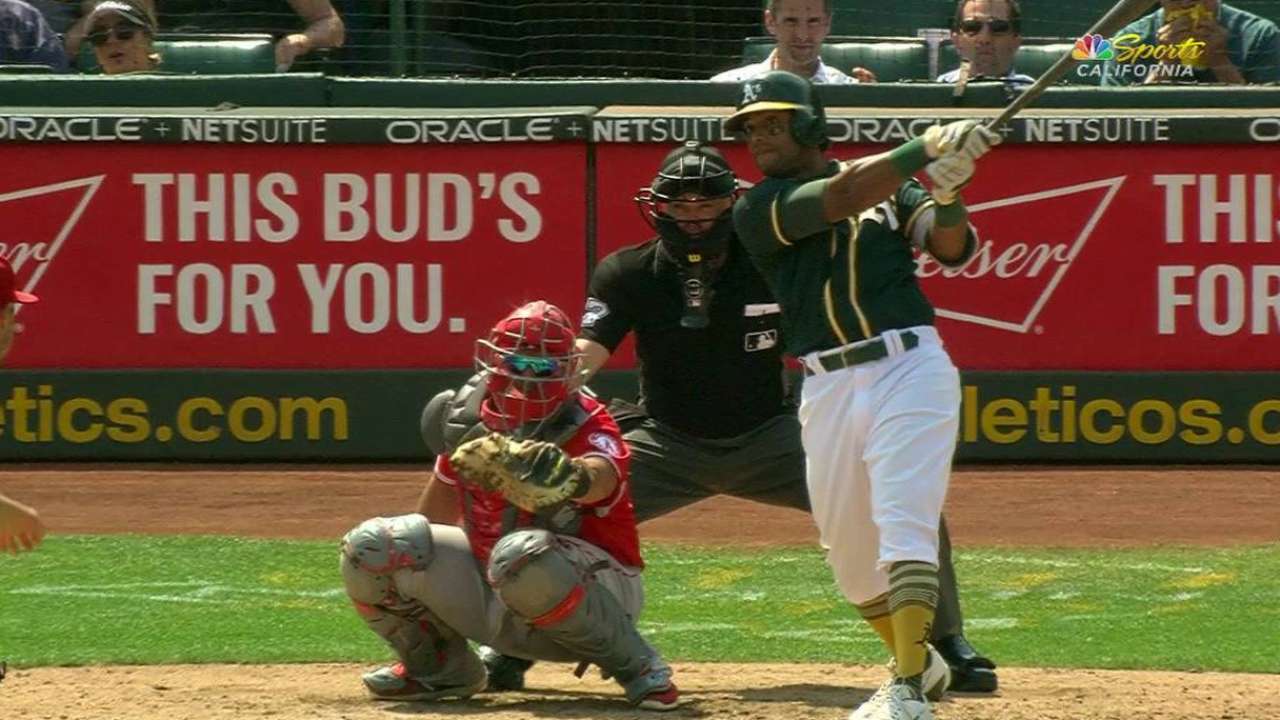 Will the A's lock up Davis, or will we have our hearts broken again?
-- Andy P., Mesa, Ariz.
I would expect the A's to at least entertain a trade for Davis this offseason, considering he's only going to get more expensive and require the kind of dollars the A's don't seem intent on spending while in rebuild mode. It would obviously be a significant loss for the offense, but the A's could potentially get a huge return for the outfielder while his value remains high -- he's one big fly shy of locking down his second consecutive 40-homer season.
Will the coaching staff be retained in 2018?
-- Fred B., Berkeley, Calif.
This is a subject that's typically tended to shortly after the season concludes. I've received so many inquiries about Mark Kotsay's status in recent weeks, and while his daughter is doing much better while receiving treatment for an eye injury, I wouldn't be surprised to see him take on a role that would allow him to spend more time at home next year, rather than reassuming bench coach duties.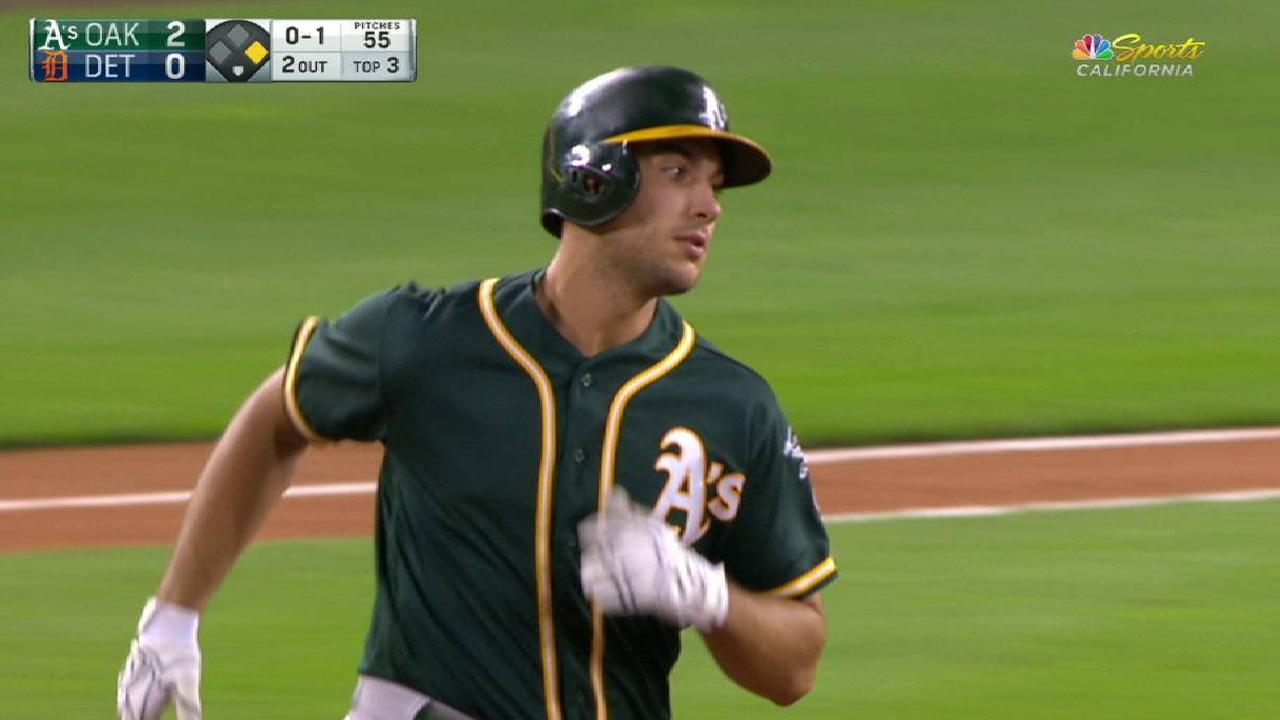 How many more home runs do you think Matt Olson will hit?
-- Ben W., Danville, Calif.
With 10 games left to play? Six seems reasonable.
Jane Lee has covered the A's for MLB.com since 2010. This story was not subject to the approval of Major League Baseball or its clubs.