Vargas returns to All-Star form for 17th win
Royals lefty fires 6 1/3 innings of 2-hit ball against Jays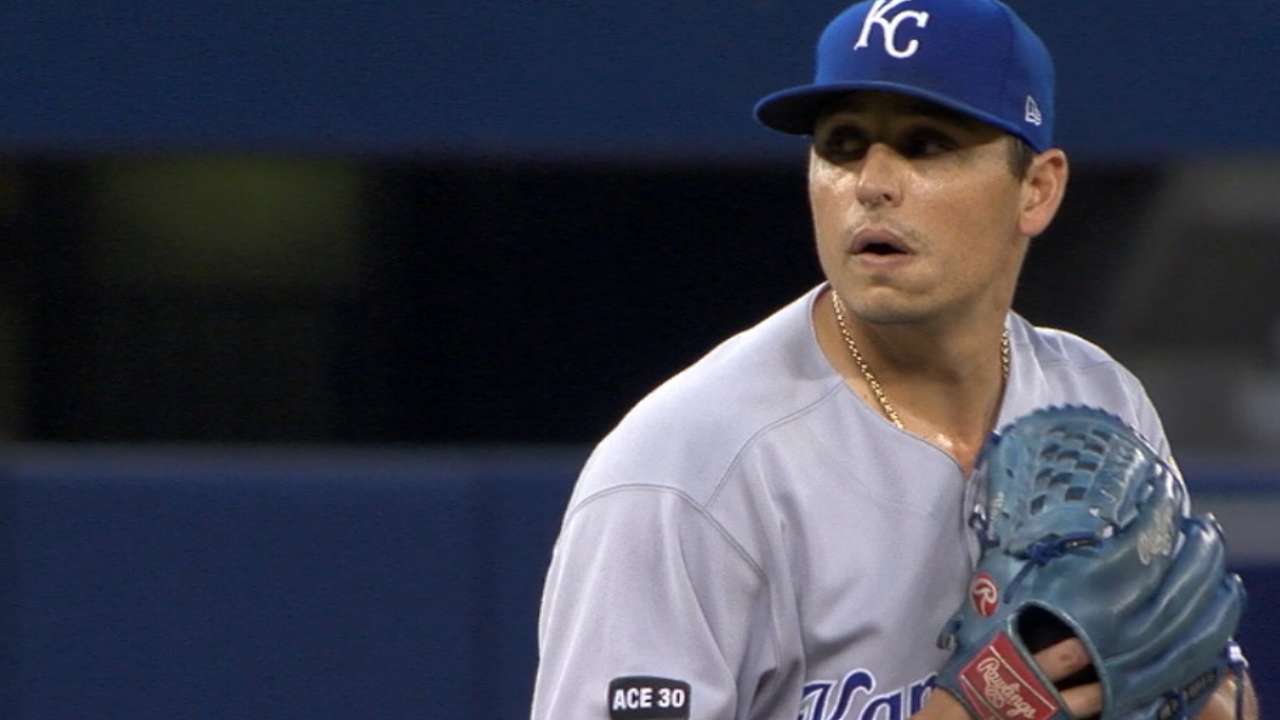 TORONTO -- It's been a tale of two seasons for Royals left-hander Jason Vargas, who surged to an All-Star appearance, then posted a 7.85 ERA in the 10 starts that followed. After making some recent adjustments, Vargas appears to be returning to his first-half form.
Vargas held the Blue Jays to only two hits and notched seven strikeouts in a 1-0 win on Thursday night at Rogers Centre. His timing couldn't be better as the Royals trail the Twins by 3 1/2 games for the second American League Wild Card spot with 10 to go.
Vargas, who is the first lefty to win 17 games for the Royals since Charlie Leibrandt in 1985, consistently forced weak contact and prevented the Blue Jays from advancing a runner past first base. It's also the first time he's gone more than six innings since June 30, and his third straight start allowing three earned runs or fewer.
"He made a good adjustment three starts ago and he's been really good from that point on," manager Ned Yost said. "He's been downhill, he's been changing speeds well. Where he got in trouble that little stretch, he was just up, up, up. They tweaked it a little bit and got him back down."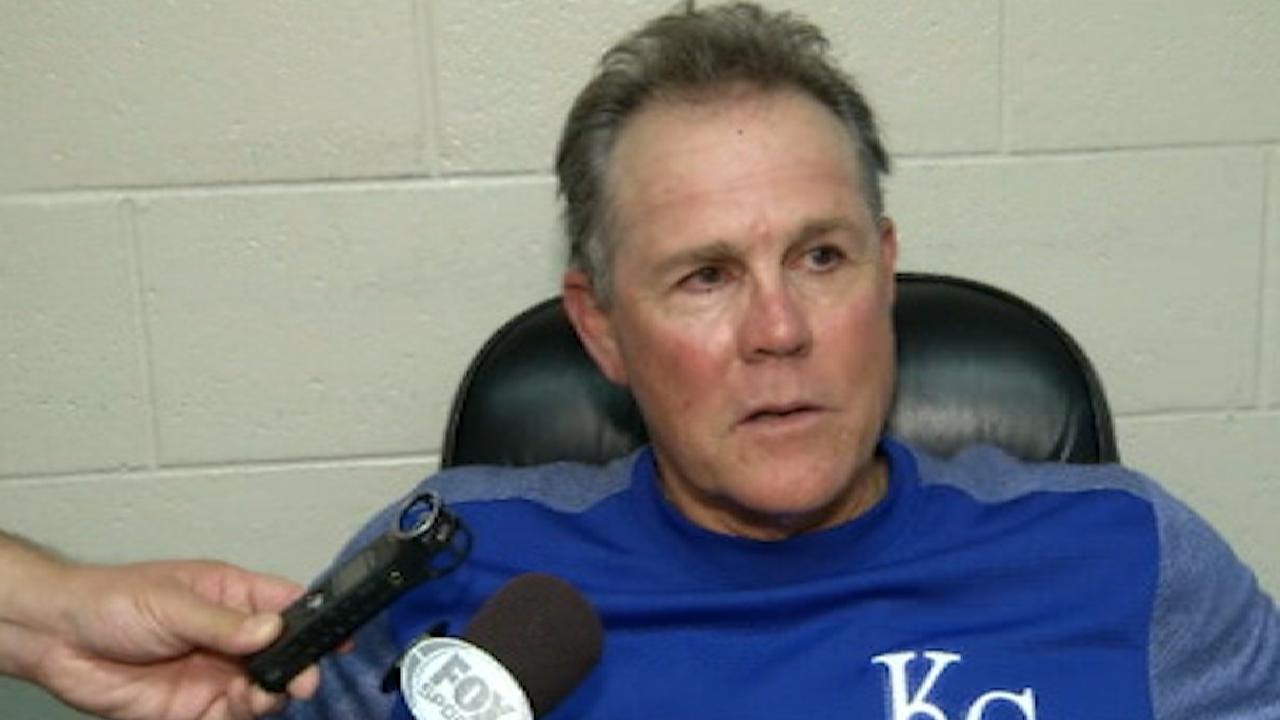 Vargas exited after just 86 pitches, fitting with Yost's bullpen plan for that part of the Blue Jays' lineup, but Vargas was especially impressive through the middle innings. Earlier in the game, Vargas was still searching for his best stuff, but he managed to make it work regardless.
"There were some pitches that I got away with there in the first and second inning," Vargas said, "and some uncompetitive at-bats that I weaseled out of. I didn't make very good pitches and I was able to get out of them. After the third inning, I was able to really get under control and start to make some pitches so we could really get some good sequences going."
Vargas' changeup was particularly valuable in generating weak contact. He threw 40 changeups, which resulted in nine swings-and-misses and nine balls put in play.
None of those balls put in play had an exit velocity over 84.4 mph, though, and they averaged 67.6 mph off the bat, according to Statcast™. The majority of the pitches were clustered low in the zone and away from right-handed hitters, so Vargas was able to avoid the big blow even with issuing three walks.
"I think those were just a couple of those uncompetitive at-bats where I didn't have a good clue on getting a good, executed pitch across the strike zone," Vargas said. "Fortunate enough for me, I didn't make any mistakes in the strike zone and I didn't get hurt by it."
Keegan Matheson is a reporter for MLB.com based in Toronto. This story was not subject to the approval of Major League Baseball or its clubs.