Inbox: Bucs believe they're a piece or two away
Beat reporter Adam Berry answers questions from Pirates fans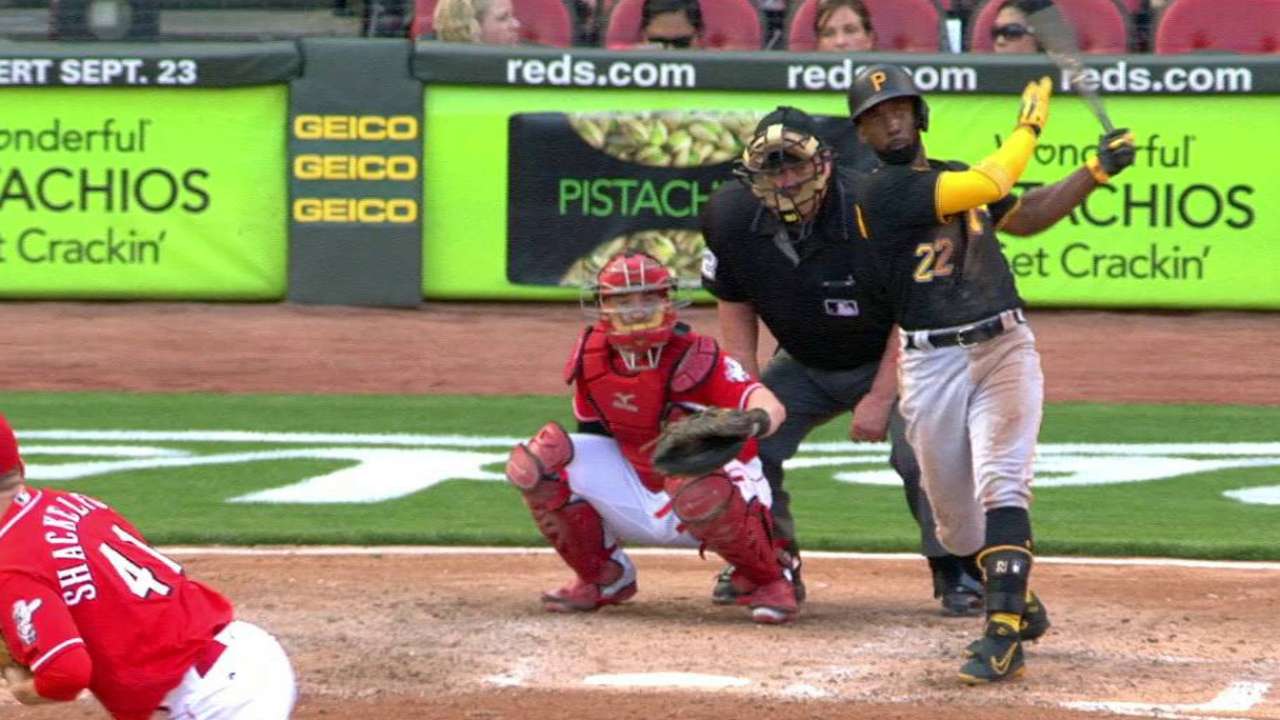 What exactly is this team? Trending downward and headed toward a rebuild? Or a piece or two (better starting pitching, bullpen) away from being a division/first Wild Card contender?
-- Jonathan, New Florence, Pa.
The Pirates seem to believe it's the latter, because there's no hint of a traditional, tear-down "rebuild." They've tried to compete while introducing a group of young players over the past two years, and most of their current core -- aside from Andrew McCutchen -- is under control through at least 2019.
If the Bucs bring back a similar roster next season, which I would expect, some will point to the "definition of insanity" argument -- doing the same thing and expecting different results. Others will argue they're due for bounce-back seasons alongside their developing young players.
• Submit a question to the Pirates Inbox
The Pirates' pitching has been fine, overall, especially if you believe the young arms will continue to progress. They've put together a 4.26 staff ERA this season, which might seem high, but in this offensive environment ranks 13th in the Majors. They have rotation depth, and they're using this month to evaluate their bullpen options.
The offense is the issue. The Bucs have the Majors' third-lowest OPS (.702) and second-fewest homers (144). They have four players with an adjusted OPS above league average: McCutchen (118 OPS+), Josh Bell (106), Josh Harrison (102) and Adam Frazier (101). They don't have many impact position-player prospects on the horizon, other than Austin Meadows, so that must improve from within.
More than anything, the Pirates need their core veterans -- McCutchen, Harrison, Francisco Cervelli, Starling Marte, Gregory Polanco, Gerrit Cole, Ivan Nova and so on -- to perform up to their potential.
Despite this season's disappointment, I think this a good club. What improvements do you see for 2018?
-- John P., Scranton, Pa.
It's hard to slap the "good" label on a team finishing up consecutive losing seasons, but if you want to look on the bright side, you can find reason for cautious optimism based on the Pirates' young pitching and, oddly, how much has gone wrong this year.
What's truly panned out for the 2017 Bucs? The health of their starting pitching. Trevor Williams' emergence from the bullpen into a solid starter. Bell's rookie season, even though he's experienced the usual ups and downs of a young hitter. Felipe Rivero's dominance. It's a short list.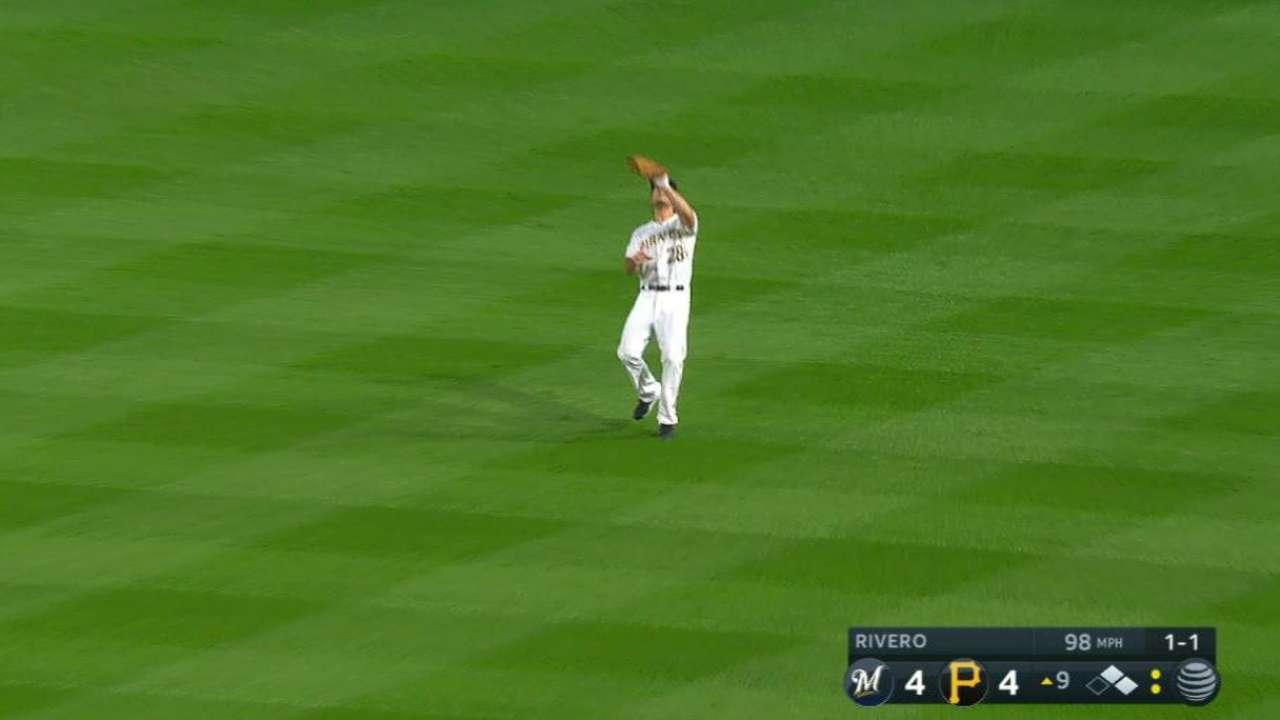 McCutchen is putting up solid numbers, but he had three tough months. Cole is going to pitch 200 innings, but his ERA is on the wrong side of four. Nova started hot but cooled off. After returning to All-Star form, Harrison was knocked out for the season.
Where do you even start with what's gone wrong for the Pirates? Jung Ho Kang's absence. Marte's suspension. Jameson Taillon's cancer diagnosis. Injuries to Cervelli, Polanco, Frazier and Harrison. Tyler Glasnow didn't make the leap. The back end of the bullpen faltered early on. The front office, stuck in neutral most of the year, unloaded pending free agent Juan Nicasio to free up $600,000 and a handful of innings.
When the Bucs won 98 games in 2015, the stars aligned. McCutchen, Marte and Cole were at their peak. Role players emerged as key contributors. The bullpen was dominant. The front office hit on nearly everything, from Cervelli and Kang to J.A. Happ and Joakim Soria.
This year? From the front office to the field, very little has gone right.
Do you think the Pirates should consider trading Marte and Polanco? Basically, retool the outfield. Just saying Polanco and Marte haven't really developed well, I don't think.
-- Robert T., Citrus Heights, Calif.
Marte occasionally displays poor judgment or lacks focus, sure, and it's shown recently on the bases. Polanco's ability to play all-out has been limited by a variety of injuries. But trading either right now would be selling low on players with high ceilings. If the Pirates are going to contend the next few years, they need more out of both.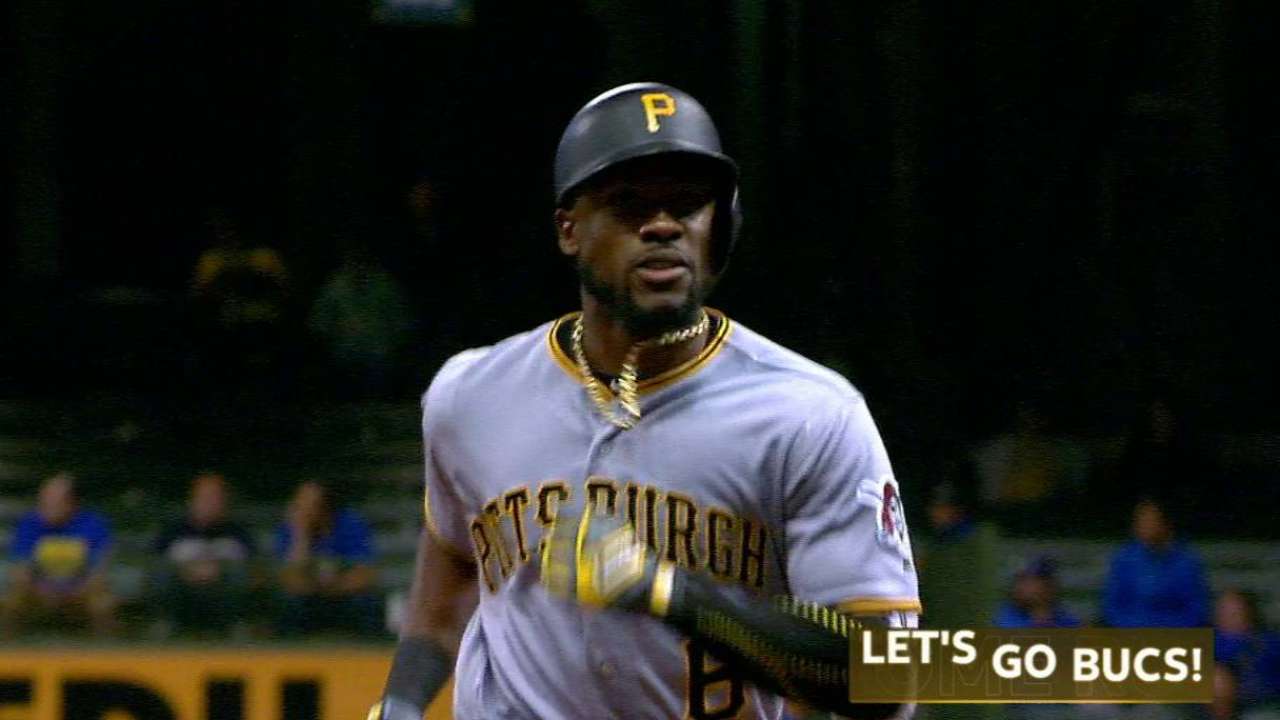 Both Marte and Polanco still have a ton of potential. The Bucs believe Marte can be the dynamic player who averaged 5.2 WAR from 2013-16 and Polanco can be the hitter who posted .299/.377/.515 slash line the first three months of '16. They clearly believe both are foundational players, too. Their long-term deals keep Marte under club control through 2021, Polanco through '23.
With McCutchen unlikely to return beyond 2018, the future of this team is primarily built around its young pitching and those two outfielders.
Adam Berry has covered the Pirates for MLB.com since 2015. Follow him on Twitter and Facebook and read his blog. This story was not subject to the approval of Major League Baseball or its clubs.