Inbox: Should Mets tender offer to Harvey?
Beat reporter Anthony DiComo answers fans' questions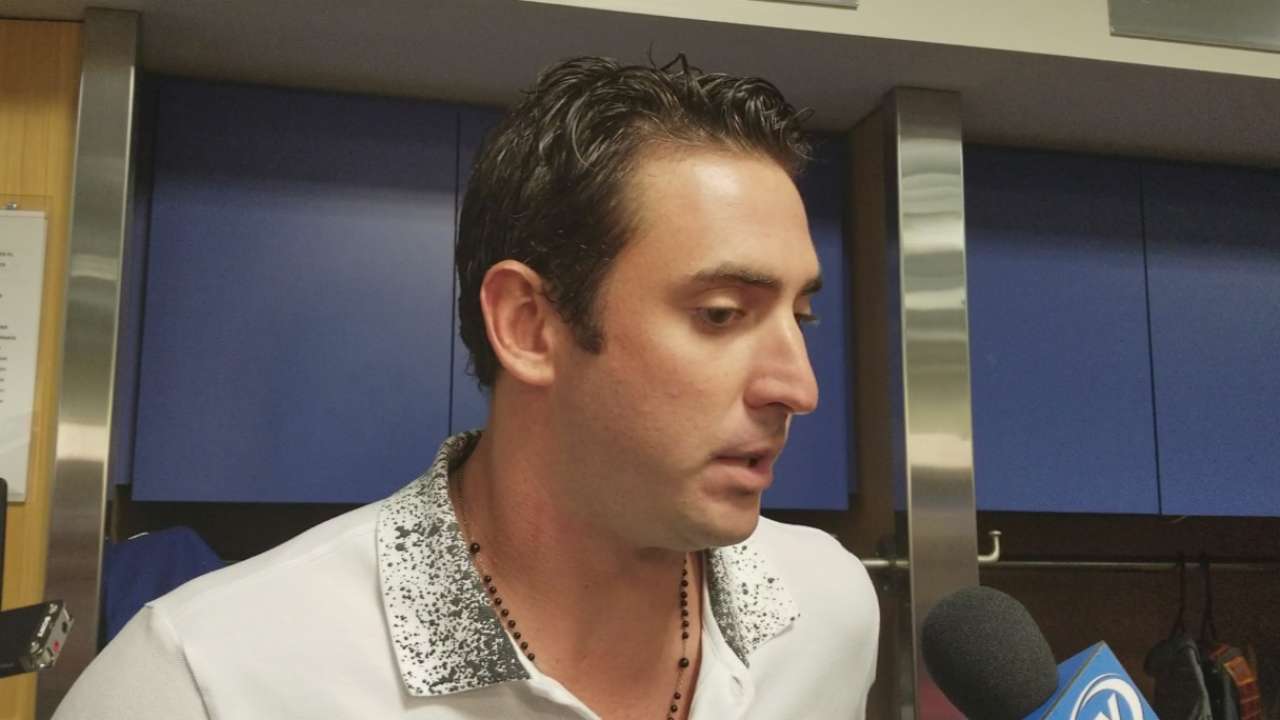 The Mets were mathematically eliminated from postseason contention last week, ensuring they won't reach the playoffs for the ninth time in the past 11 seasons. But that does not necessarily sap the rest of the intrigue from this season. There's still plenty of interesting things to watch as the 2017 campaign draws to a close, including several that inspired questions in this week's Inbox:
Why do the Mets believe that tendering an offer to Matt Harvey for 2018 makes sense financially? Can't his salary be better spent elsewhere?
-- @HowardJHerman via Twitter
Think of it this way: Which would the Mets regret more? Spending $6 million or $7 million on Harvey and having him flame out completely or non-tendering him and watching him thrive for another team?
There's a chance Harvey will never be successful again. But even if he can recover to the point that he's a league-average pitcher, he would be a relative bargain at what the Mets will pay him through arbitration. And it's not a stretch to think that Harvey, who is back to throwing 96 mph, can be a league-average pitcher with a little refinement.
• Submit a question to the Mets Inbox
It's just not that easy to find starters with Harvey's upside. While it may be difficult right now to see past his September results, the fact is if he is healthy next spring, he's a decent bet to be better. And remember that arbitration contracts are unguaranteed; if Harvey comes to Spring Training unhealthy, the Mets can cut him in March and pay merely a fraction of his salary.
So while no one is sneezing at the significant cash Harvey will receive next season, it's actually a pretty straightforward decision. The Mets are somewhat bound to him in the short-term whether they like it or not.
Is there a legitimate reason the Mets would consider not bringing back Jose Reyes?
-- @MattRoberts19 via Twitter
Roster space, mostly. Assuming the Mets exercise Asdrubal Cabrera's 2018 option and acquire an everyday infielder via free agency or trade, that creates a crowded mix at second and third base with Wilmer Flores, Matt Reynolds, Gavin Cecchini, Phillip Evans and David Wright. The Mets don't necessarily gain much on paper from adding Reyes to it.
But if Reyes is sincere when he says he would rather return to the Mets than seek a starting position elsewhere, it would make sense for the Mets to throw him a small guaranteed contract to keep him around, even if just as a mentor to Amed Rosario. Goodness knows the team could use some depth in case of injury.
Where do you see Evans fitting in next year?
-- @rcb126 via Twitter
When camp breaks? Probably Triple-A Las Vegas. Despite Evans' strong showing in September, it's difficult to imagine him leapfrogging enough infielders on the depth chart to make the 25-man roster out of Spring Training. But he has made enough noise this month to put himself in line for a significant role at some point next season.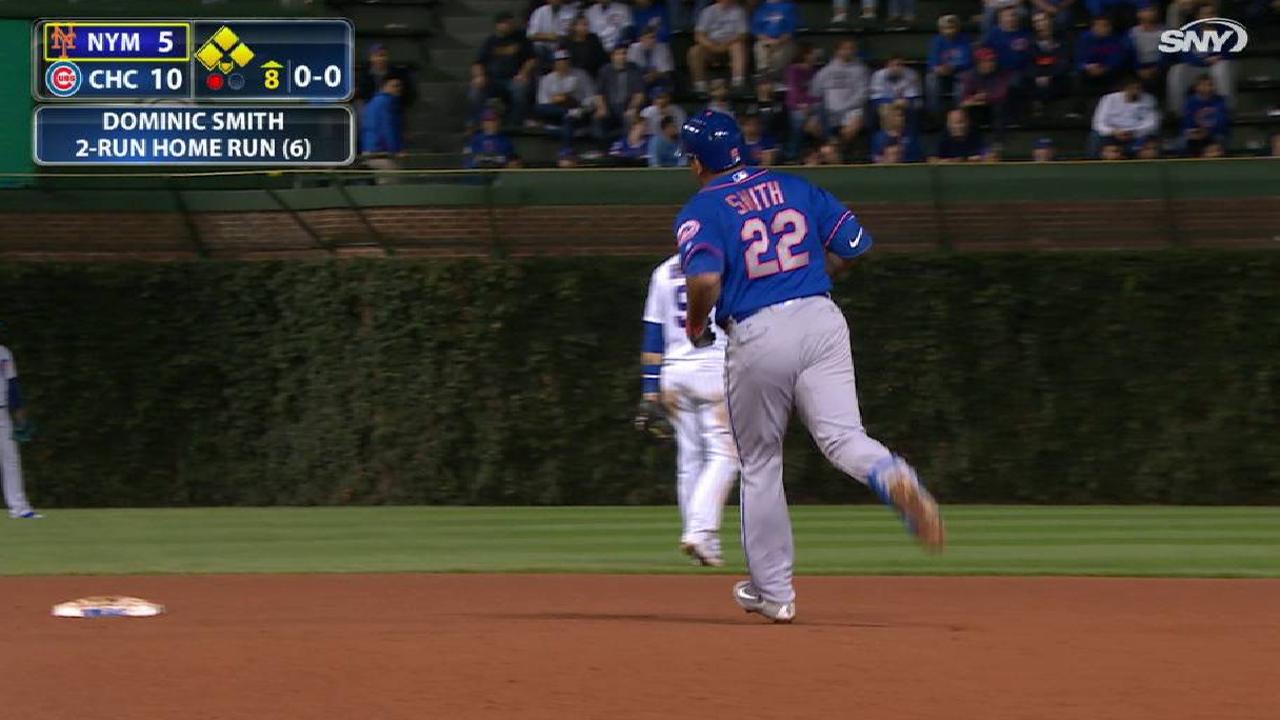 I read the Mets may start Dominic Smith back in Vegas next year. Why?
-- @mhoff66 via Twitter
Has Smith, who is batting .212 with a .672 OPS in 39 games, done enough in your mind to warrant a guaranteed everyday spot in the big leagues? The Mets have no reason to assure the rookie such a role just yet, even though he is a favorite to wind up with it. There are still holes in Smith's game that the Mets would like to see him address this offseason.
The team has an in-house backup in Flores, and could acquire a versatile outfielder -- a la Jay Bruce -- capable of playing first as well. Due to injuries and trades, the Mets currently have little depth at first base, but that isn't likely to be the case next spring. They would prefer to dictate Smith's playing time based upon his performance, not a lack of other options.
Is Norichika Aoki an outfield/bench option in 2018?
-- @Ranjrz5 via Twitter
Aoki has been a nice find for the Mets in September, but he may ultimately become a victim of his salary. The Mets haven't made a habit of paying $6 million for bench players, and they already have one expensive backup outfielder in Juan Lagares. If Aoki returns, I suspect it would need to be on a cheaper deal following his non-tender.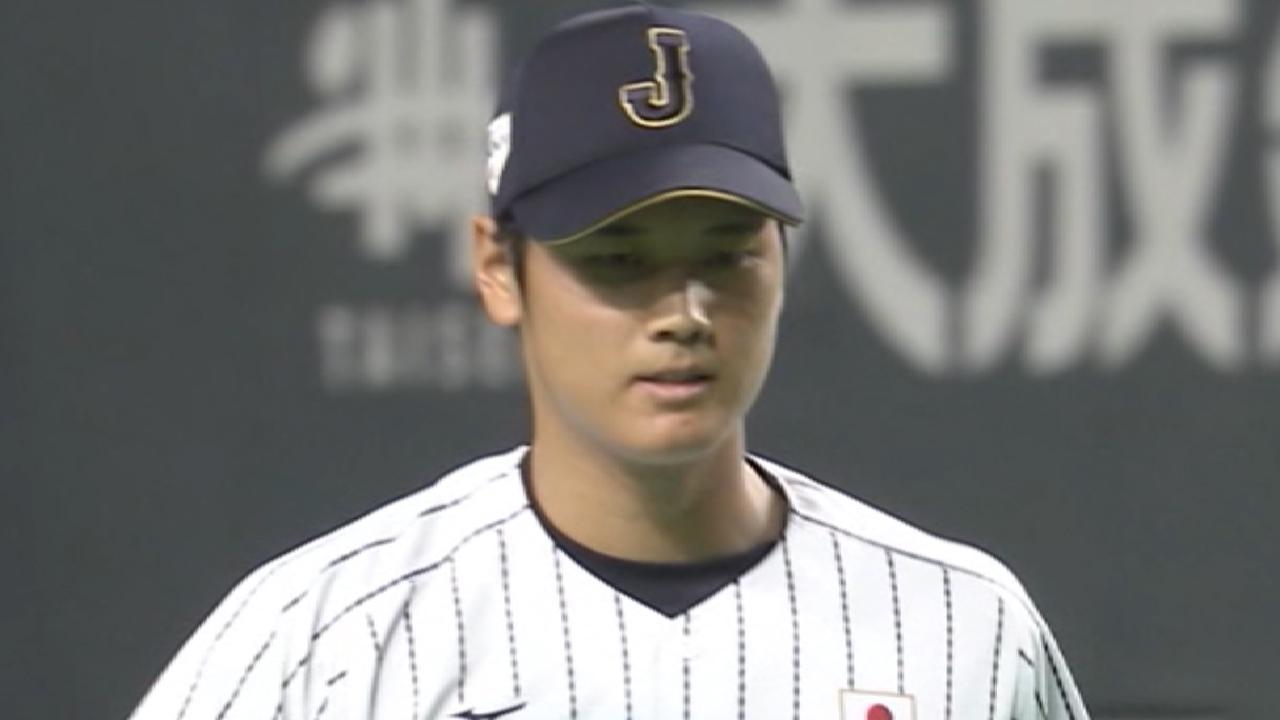 What are the chances the Mets get into the Shohei Ohtani sweepstakes this offseason? Money won't be the issue for his first contract.
-- @DSistaro via Twitter
The fact that the Mets reportedly did not send a scout to Ohtani's recent showcase probably tells you all you need to know. Though Ohtani cannot command a Masahiro Tanaka-style megadeal due to new rules governing foreign free agents, the Mets used much of their International Bonus Pool money on a group of Dominican and Venezuelan prospects in July. They won't have enough left to outspend other teams for Ohtani.
Were the Mets impressed by Flores' performance against right-handed pitchers this year? In my opinion, he deserves a chance to play every day.
-- @JoeComposer via Twitter
The Mets' primary concern with Flores is no longer his ability to hit right-handed pitching, nor even his defense, but his ability to stay healthy. He's averaged 107 games the past two seasons, more because of injuries -- a hamstring strain, a wrist fracture, a knee infection, a broken nose -- than the Mets limiting him to a part-time role.
Because of that history, it would be difficult for the Mets to pencil Flores in as an everyday infielder. Instead, he will return next season to his usual role as a bench bat and part-time starter against left-handed pitching.
Anthony DiComo has covered the Mets for MLB.com since 2008. Follow him on Twitter @AnthonyDiComo and Facebook. This story was not subject to the approval of Major League Baseball or its clubs.