Brault, Glasnow trending in different directions
Lefty tosses five efficient innings, while hard-throwing righty struggles with command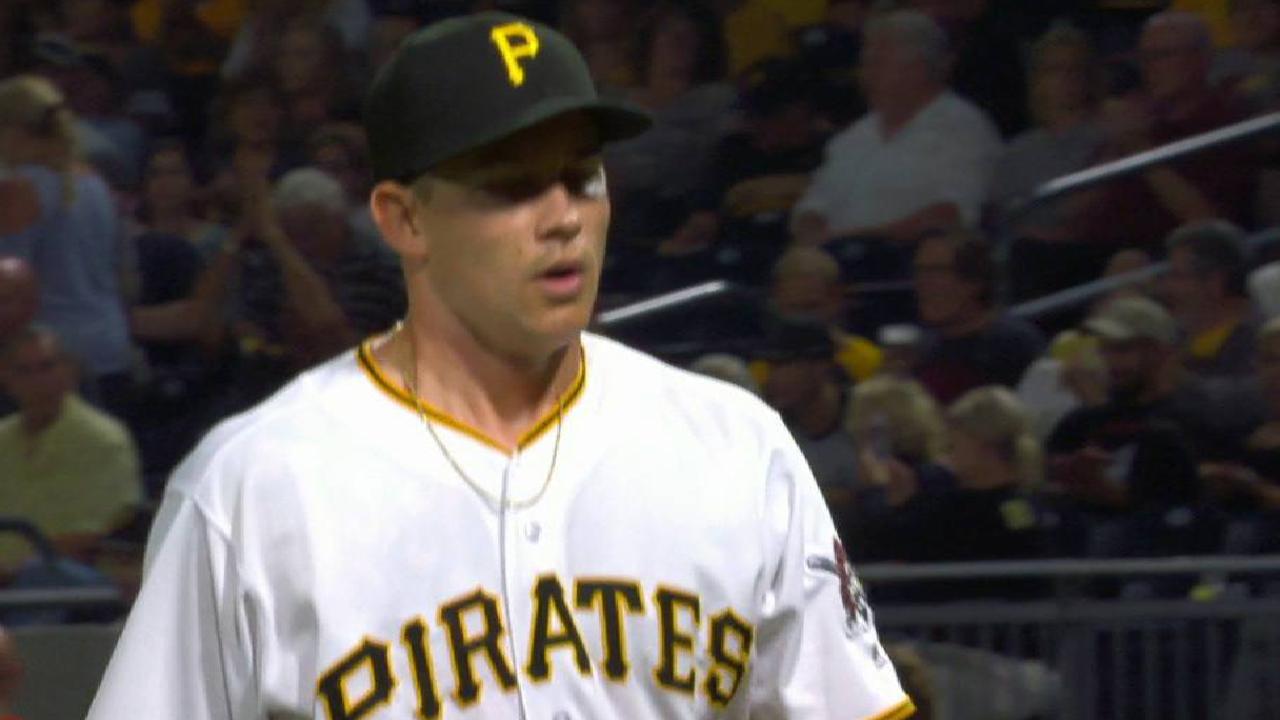 PITTSBURGH -- Steven Brault knew he had five innings on Wednesday night. The Pirates had a plan, and Brault's part did not include the sixth inning -- no matter how effective he was, no matter how efficiently he worked.
Brault made a pretty convincing case to stay, holding the Brewers to two runs -- on a pair of solo homers -- as he recorded 15 outs on 65 pitches and left the game with a one-run lead. In three starts over the past 15 days, Brault has a 2.81 ERA and, most importantly, the Pirates have won all three games, including Wednesday's 6-4 victory over Milwaukee.
"I'm glad I got to go in and be efficient," Brault said. "It's funny that my most efficient start was the one where I was only going to go five anyway, but I'll take it."
That efficiency was a good sign for Brault, who struck out three and only walked one, but so was the way he went about attacking the Brewers.
On Sept. 11, Brault leaned heavily on his fastball as he held Milwaukee to one hit over six scoreless innings. He quickly realized Wednesday that his fastball lacked, as he put it, the same "command/giddy-up" he felt in his last start. Both the home runs he allowed, to Jesus Aguilar and Domingo Santana, were on fastballs.
But Brault did not let the dingers shake him. He adapted on the fly with catcher Elias Diaz, who called for more changeups. He threw 17 of them and produced five swinging strikes, four more than his fastball yielded, and five balls in play, including a ground-ball double play in the fifth inning.
"He made more pitches with his changeup tonight than I've ever seen. It was a go-to pitch," Pirates manager Clint Hurdle said. "It just shows the pitch-ability that he has. … It was a solid effort, very solid effort."
Then came the second part of the plan, a "piggyback"-style outing for Tyler Glasnow. But the rookie's inconsistent command flared up again. Unable to repeat his delivery, Glasnow walked four of the six hitters he faced and threw only eight of his 25 pitches for strikes.
"Just trying to forget about this one," Glasnow said.
Bumped from the rotation as his early season struggles persisted into June, the right-hander went down and thrived with Triple-A Indianapolis. That success did not follow him back to the Majors, however. He couldn't get out of the third inning in his first start back in the Majors on Sept. 13 at Miller Park.
The Pirates want to see Glasnow pitch, even as they juggle seven starters with limited time remaining this season, so he came in Wednesday with a chance to work on a few innings.
Despite walking the leadoff hitter, Glasnow got through the sixth without incident. He struck out Ryan Braun on an impressive sequence of pitches and then got Travis Shaw to tap a double-play ball to Diaz right in front of the plate. He walked all three hitters he faced in the seventh, then left the game. Two of those runners eventually scored as the Brewers regained the lead.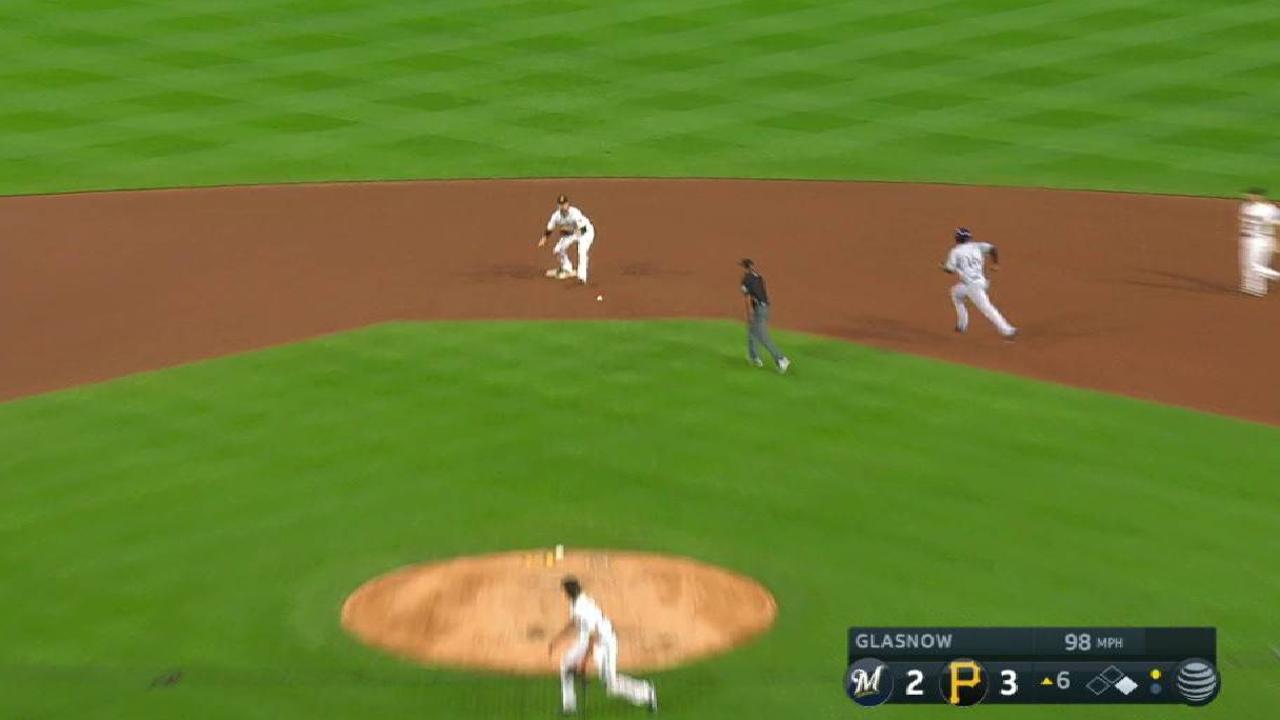 Hurdle said the Pirates would like for Glasnow to make another appearance over the final nine games of the season.
"He knows what's in front of him. The opportunity will be here for him again," Hurdle said. "I believe he'll push through it. A lot of it comes from getting out there and getting in a good place and executing pitches."
Adam Berry has covered the Pirates for MLB.com since 2015. Follow him on Twitter and Facebook, read his blog and listen to his podcast. This story was not subject to the approval of Major League Baseball or its clubs.