Mariners sticking with Vincent in setup role
Right-hander has posted 14.40 ERA since Sept. 4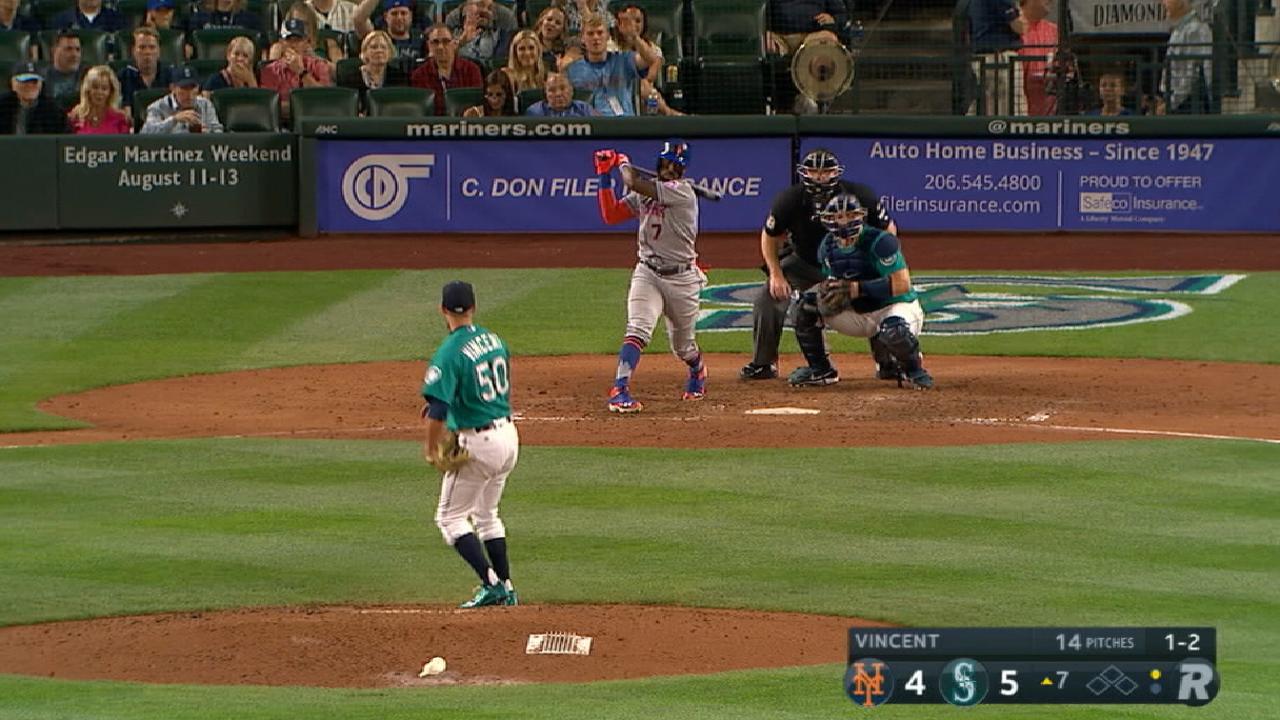 SEATTLE -- Despite a recent rough stretch, Mariners manager Scott Servais' confidence in Nick Vincent as the team's primary late-inning option in front of closer Edwin Diaz is unwavered.
"If there's the right pocket of hitters that he should be able to get out, or he has gotten out in the past, we need to pitch him," Servais said.
Vincent is amid the most turbulent stretch of his season thus far, posting a 14.40 ERA over his last six outings, dating back to Sept 4.
Servais mentioned there was some bad luck involved in Vincent's recent skid, and there are numbers that speak some truth to that. His 2.95 FIP and .550 BABIP indicate he's dealt with some unfortunate circumstances.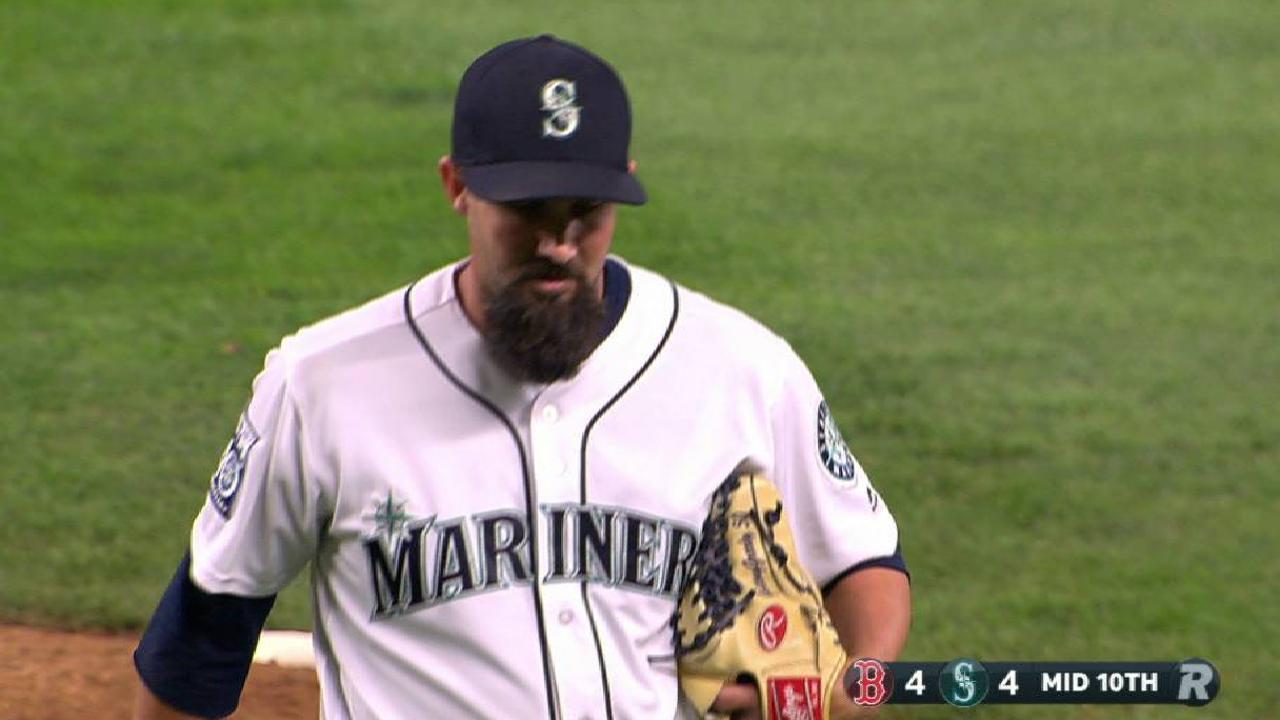 But most of Vincent's struggles are due to his command, which allowed him to be successful earlier this season, even without overpowering stuff.
"Physically, I'm good. I'm just not making the pitches when I need to," Vincent said. "It's not fatigue, it's not that. I'm just in a little slump right now. In baseball, you're going off confidence and stuff, and lately, my confidence hasn't been there."
Bullpen session yields discouraging results for Zych
Tony Zych's return to the Mariners' bullpen is appearing to be more unlikely. The right-hander threw a bullpen session on Wednesday, and it "just went OK" with lingering discomfort in his elbow, according to Servais.
Servais said it was "disappointing" news for Zych, who's been on the disabled list since Aug. 22 with a right elbow flexor bundle strain.
"We'd certainly love to have him back by the end of the year," Servais said. "And not saying he can't be back, but I was kind of hoping he'd be doing cartwheels as he came out of the bullpen. That wasn't quite the case. He still felt it a little bit in his forearm."
Worth noting
• Servais said reliever Dan Altavilla was still dealing with swelling in his right foot after being struck by a line drive on Sunday in Houston. Altavilla threw a handful of pitches to test it out before Wednesday's game against the Rangers, and Servais is hopeful Altavilla is available.
Josh Horton is a reporter for MLB.com based in Seattle. This story was not subject to the approval of Major League Baseball or its clubs.