Correa's thoughts with family in Puerto Rico
Beltran, Centeno also among Astros players concerned for loved ones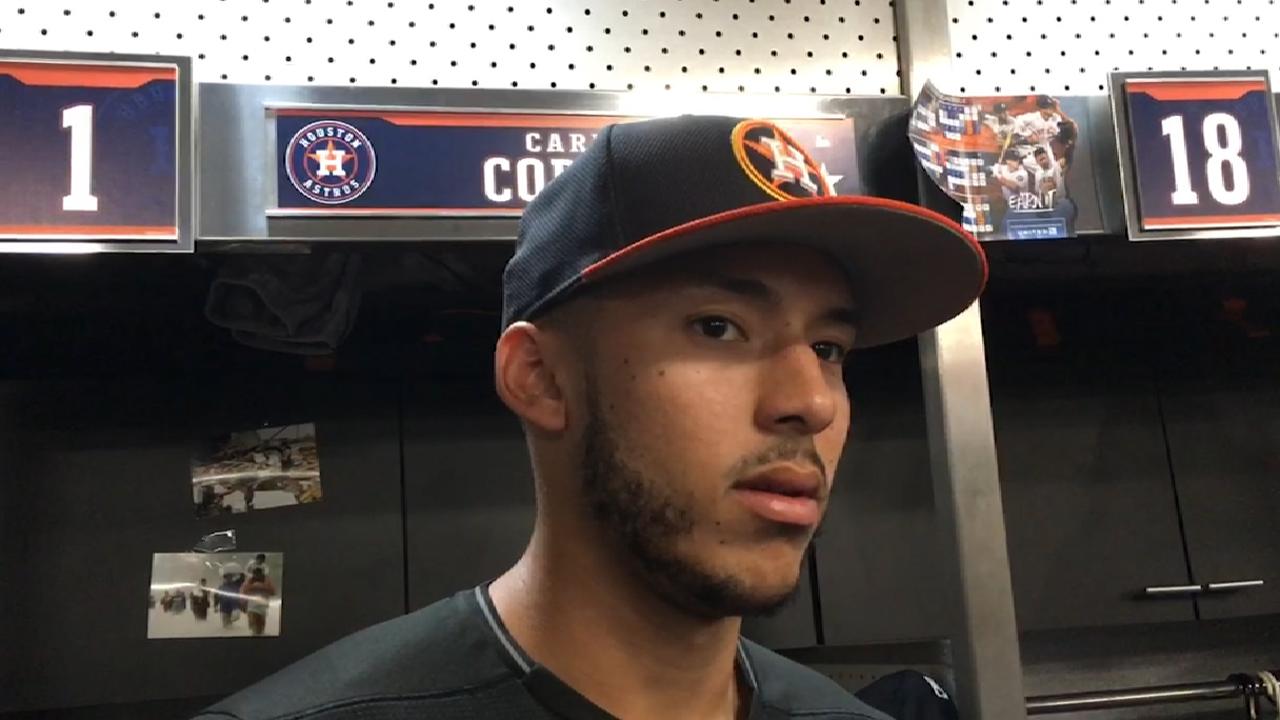 HOUSTON -- Several Astros players and staff members were keeping tabs throughout Wednesday on their friends and family members in Puerto Rico, which suffered a direct hit from Hurricane Maria. According to news reports, the island was without power and there was lots of flooding and extensive damage.
Shortstop Carlos Correa, who in 2012 became the first Puerto Rican player taken No. 1 overall in the MLB Draft, said he spoke with one of his grandmothers at 9 a.m. CT, but he hadn't had any contact the rest of the day. Carlos Beltran and Juan Centeno were also keepings tabs on the situation, along with bench coach Alex Cora and Alex Cintron, the team's Spanish-language interpreter who's serving as an extra coach in uniform this month.
"You get worried because you know it's really bad, and you hear from the news and from people how bad it's getting," Correa said. "My grandma's house is really close to the river and mostly likely will get flooded. Just waiting to hear word from her and see how things are going."
When he talked to his grandmother Wednesday morning, Correa said he was told debris was flying through the air and water was rising. All four of his grandparents live in Puerto Rico, as well as some uncles he's close to.
"My grandparents are my concern right now," he said. "My grandma couldn't fly here when the hurricane hit because my grandpa has Alzheimer's and he's very sick, and he can barely move and he can't fly. She had to stay with him and take care of him. Hopefully when this all goes by and everything, it goes back to a little bit more normal and I can fly them over here so they can have a house and power and be able to eat."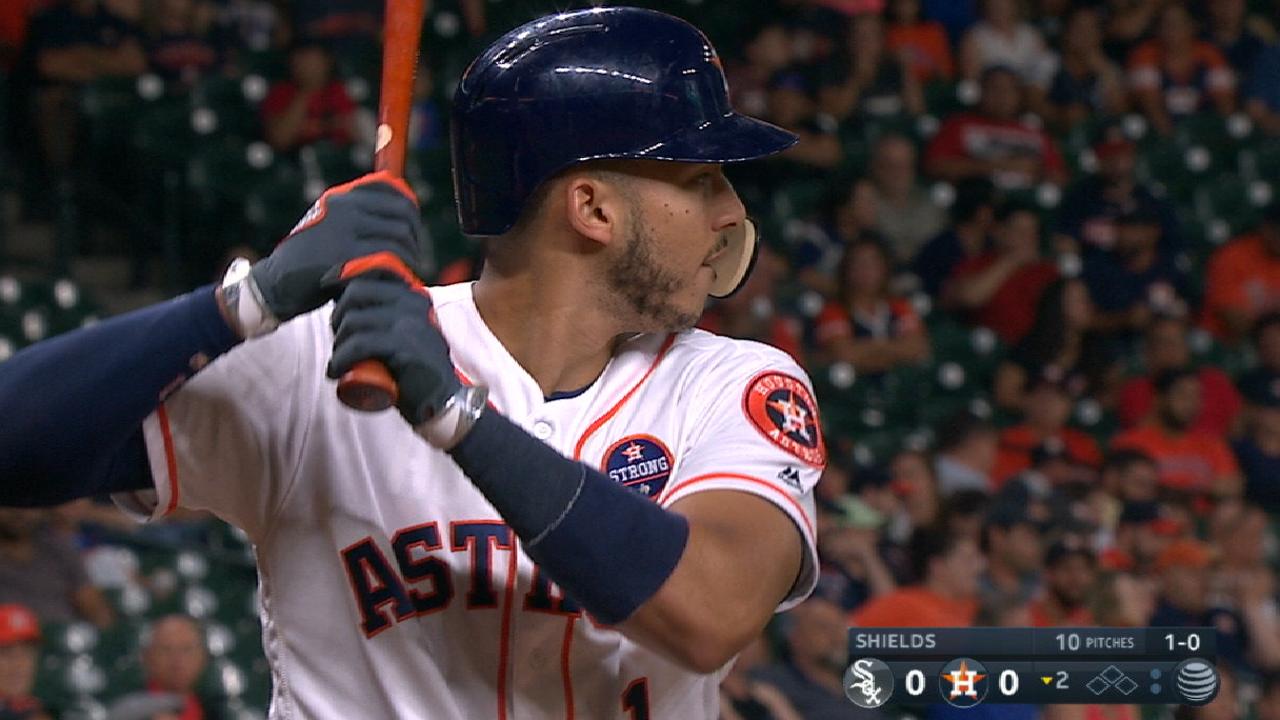 The Astros have been impacted by natural disasters in the past month. Hurricane Harvey came ashore in Rockport, Texas, last month and stalled as a tropical storm over Houston, dropping 50 inches of rain in some areas of southeast Texas and causing catastrophic flooding. As a result, the Astros were forced to move a series against the Texas Rangers to the Tampa Bay Rays' ballpark in St. Petersburg, Fla. Hurricane Irma brushed Puerto Rico two weeks ago and came ashore in South Florida, forcing the Astros to evacuate their Spring Training facility in West Palm Beach.
"We would be remiss without saying our thoughts and prayers are with people throughout the Caribbean," Astros manager A.J. Hinch said. "Puerto Rico has been hit hard last night and impacted our roster a great deal and our staff, our Minor League staff. We have people throughout our lives that are impacted, and it continues to go over and over and over again.
"It's been a bad month weather-wise, for a lot of families on both sides of this organization and outside. I hope it stops soon because the recovery efforts in all of these countries and our city and southeastern U.S., Cuba, Dominican [Republic], Dominica, Puerto Rico -- these are places that are being devastated. It's painful for a lot of them."
Brian McTaggart has covered the Astros since 2004, and for MLB.com since 2009. Follow @brianmctaggart on Twitter. This story was not subject to the approval of Major League Baseball or its clubs.