Flowers to return; Braves cautious with Inciarte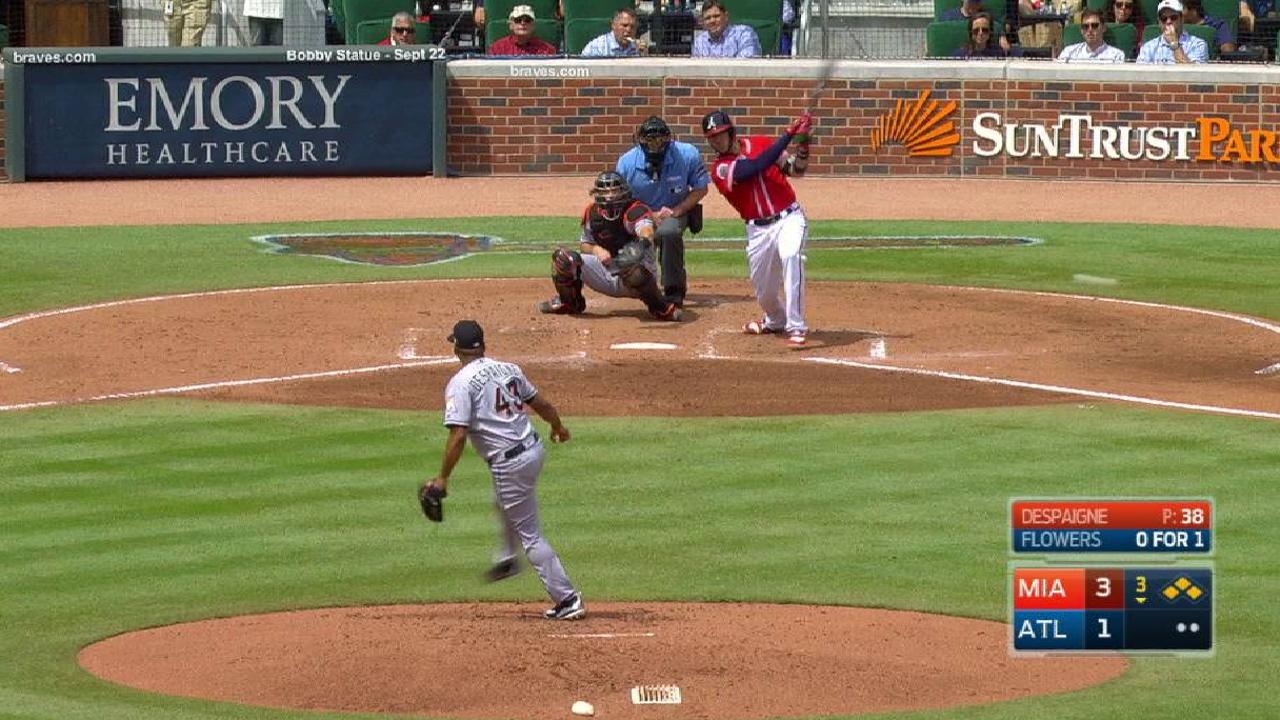 ATLANTA -- While Tyler Flowers' left hand has improved enough for him to appease R.A. Dickey's wish to be behind the plate for Thursday night's series finale against the Nationals, the Braves will further evaluate Ender Inciarte's thumb before allowing him to resume his pursuit of a 200-hit season.
A rash of recent injuries has forced the Braves to alter their lineup over the past week. But they received some good news when Flowers informed manager Brian Snitker his hand has significantly improved since Sunday, when he exited SunTrust Park with some lingering concern he might still be dealing with a fracture.
Flowers has been out of the lineup since he was struck with a pitch during his final plate appearance of a Sept. 13 game at Nationals Park. The veteran catcher was struck just below the pad that has protected the region of his left hand that was fractured just before last year's All-Star break.
Despite the fact that X-rays and an MRI exam showed no fracture, Flowers wasn't completely sure until he started to feel some relief during Monday's off-day. He took batting practice the past two days in pain-free fashion. But his primary concern remains how his hand will react as he attempts to repeatedly catch pitches over the course of a game.
Fortunately, instead of having to deal with a heater thrown by Luiz Gohara or Mike Foltynewicz, Flowers will be catching Dickey, who will occasionally mix some 84-85-mph fastballs with his array of knuckleballs.
Dickey was certainly pleased to learn Flowers' condition had improved enough for him to return for Thursday's start. The knuckleballer has grown quite comfortable with Flowers since first being paired with him on a regular basis in June.
Inciarte continues to be bothered by the lingering discomfort he has felt since sliding head first into first base during a Sept. 12 game at Nationals Park. He had made five consecutive starts before thumb discomfort forced him to exit Tuesday night's loss to the Nationals after the fourth inning.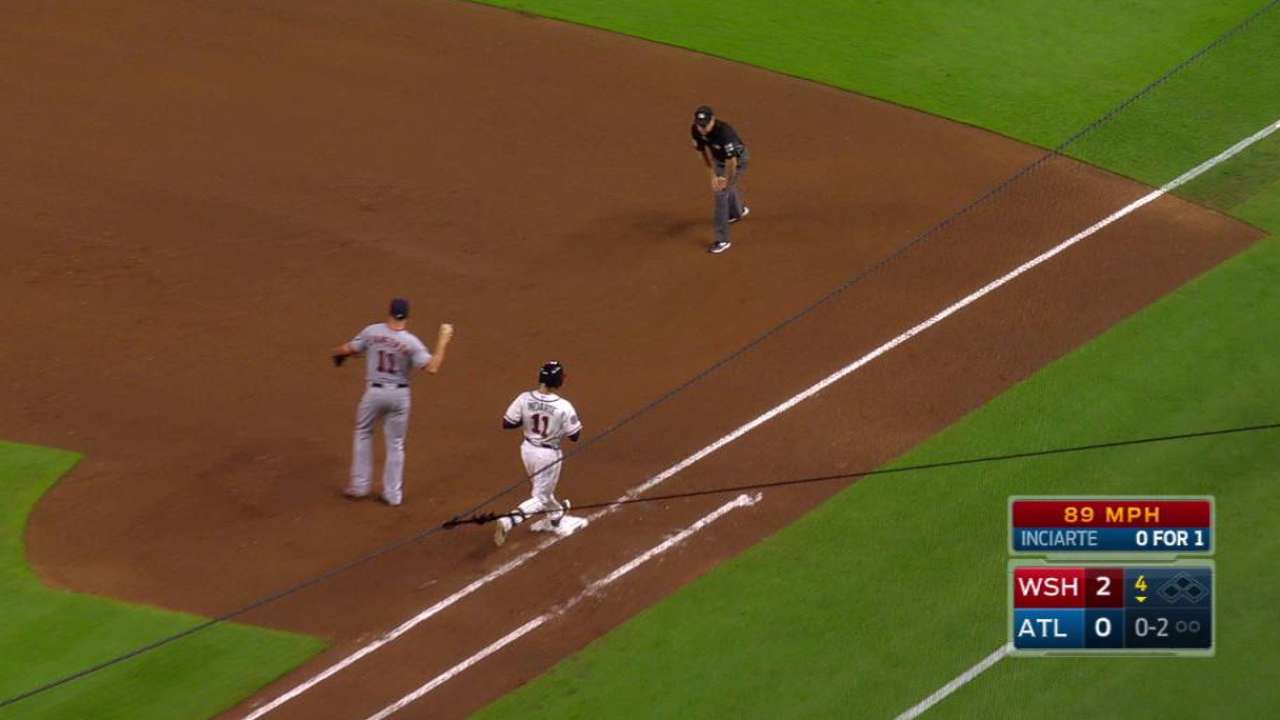 The Braves remain confident Inciarte is not dealing with any structural damage, but the veteran outfielder may need to rest for a couple days before returning to Atlanta's lineup. He needs 10 more hits to record the seventh 200-hit season in Atlanta Braves history.
Left fielder Matt Kemp has been sidelined since straining his left hamstring during Friday's game against the Mets. Kemp took batting practice on the field before Wednesday night's game, but because he has dealt with multiple hamstring ailments this year, the Braves have not yet decided whether he will return to action this season.
Mark Bowman has covered the Braves for MLB.com since 2001. This story was not subject to the approval of Major League Baseball or its clubs.