MLB.com Columnist
Barry M. Bloom
Martinez proving invaluable to D-backs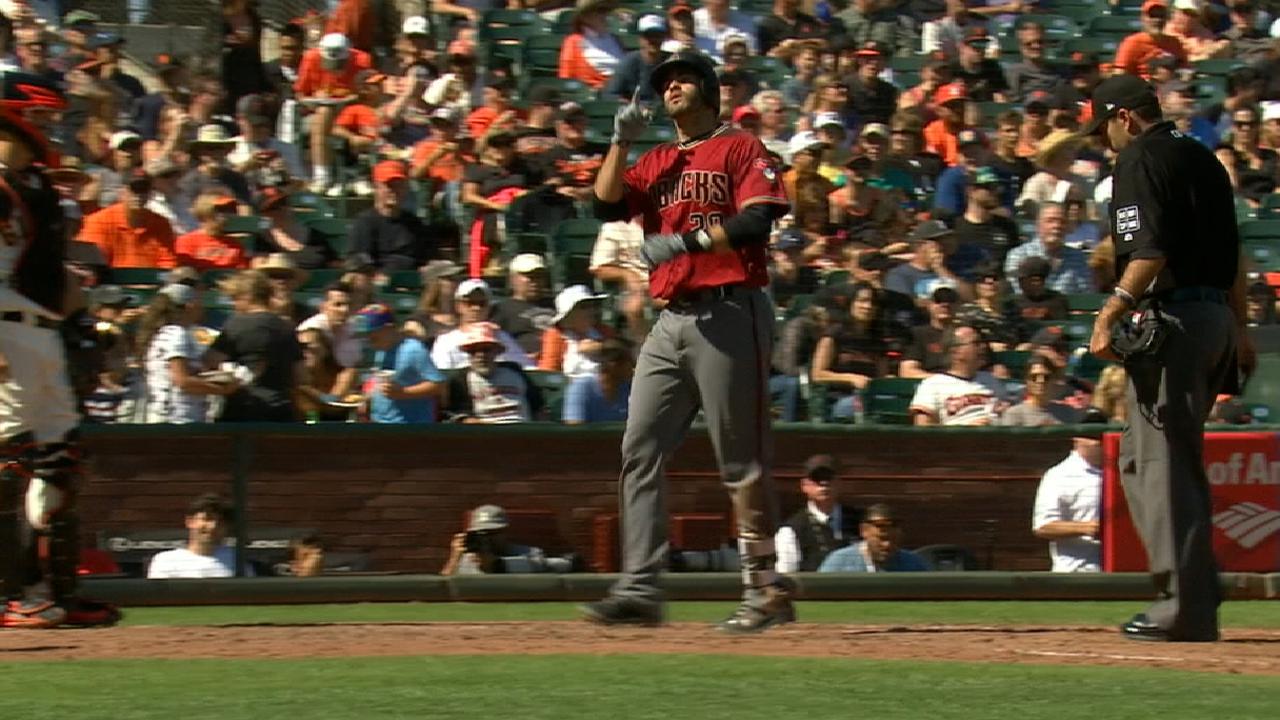 SAN DIEGO -- It's been a little more than two weeks since D-backs right fielder J.D. Martinez became only the 18th player in Major League history to hit four homers in a game. And since then, the homers and overall production have just kept coming.
The July 18 trade with Detroit for three Minor Leaguers has to be the best of the summer, considering the impact Martinez has had on the 87-65 D-backs' concerted run for the National League's top Wild Card slot.
Now the Snakes have to find a way of keeping the 30-year-old pending free-agent slugger, who has hit 24 of his 40 homers and driven in 52 of his 91 runs this season since the deal.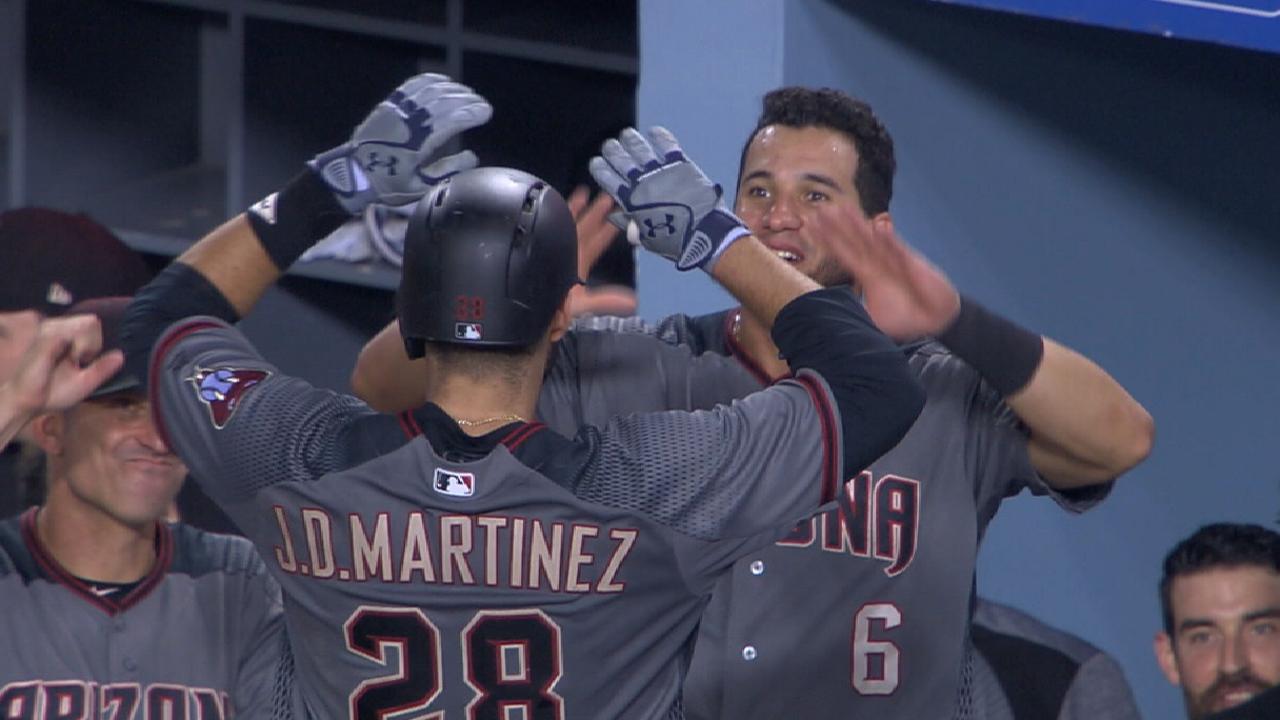 Martinez told MLB.com this week that he wants to remain in Arizona. And why not? He's quickly reached a comfort level he had with the Tigers and never had in Houston, which released him.
• #AwardWorthy: Vote J.D. for Best Performance
"I wouldn't mind being back here next year," Martinez said on Monday night after he had an RBI single in a loss to the Padres at Petco Park. "I love the team. The guys are great and the city's great, too. There's really no reason why I wouldn't want to be here.
"Obviously, I have to do what's best for me and my family; I've got to put that first. But I definitely want to be on a team that's in contention. That's relevant. Not just on a team that's going to give me the most [money]. That's part of my decision. I definitely want to be on a team that has a chance to win."
This year, the D-backs are that team, and with 14 young players heading for offseason arbitration, the team could be competitive for years to come. They were right there with the Dodgers for bragging rights in the NL West until just after the All-Star break, but they have held serve in the top Wild Card spot all season, leading the Rockies by five games with 10 to go.
As the July 31 non-waiver Trade Deadline approached, Arizona needed to replace Yasmany Tomas, the Cuban outfielder who hasn't played since June 2 and had season-ending core muscle surgery. That injury precipitated the Martinez deal to begin with.
But a decision on keeping Martinez won't be made until the offseason, D-backs general manager Mike Hazen told MLB.com. Right now, Arizona is focusing on the possibility of hosting the NL Wild Card Game on Oct. 4 at Chase Field.
Win that, and it's on to an NL Division Series against the Dodgers, whom the D-backs have defeated 11 times in 19 games this season, including the past six in a row. Get that far and anything can happen.
"J.D.'s been great," Hazen said. "But we're just focused on trying to finish this off this year and play well down the stretch. We're really not focused on any of that stuff right now. I wouldn't dismiss [keeping Martinez], but I wouldn't even know how to put any odds on it.
"Of course, we're lucky to have him. He's carried us offensively. He's been a great addition in the clubhouse and on the field."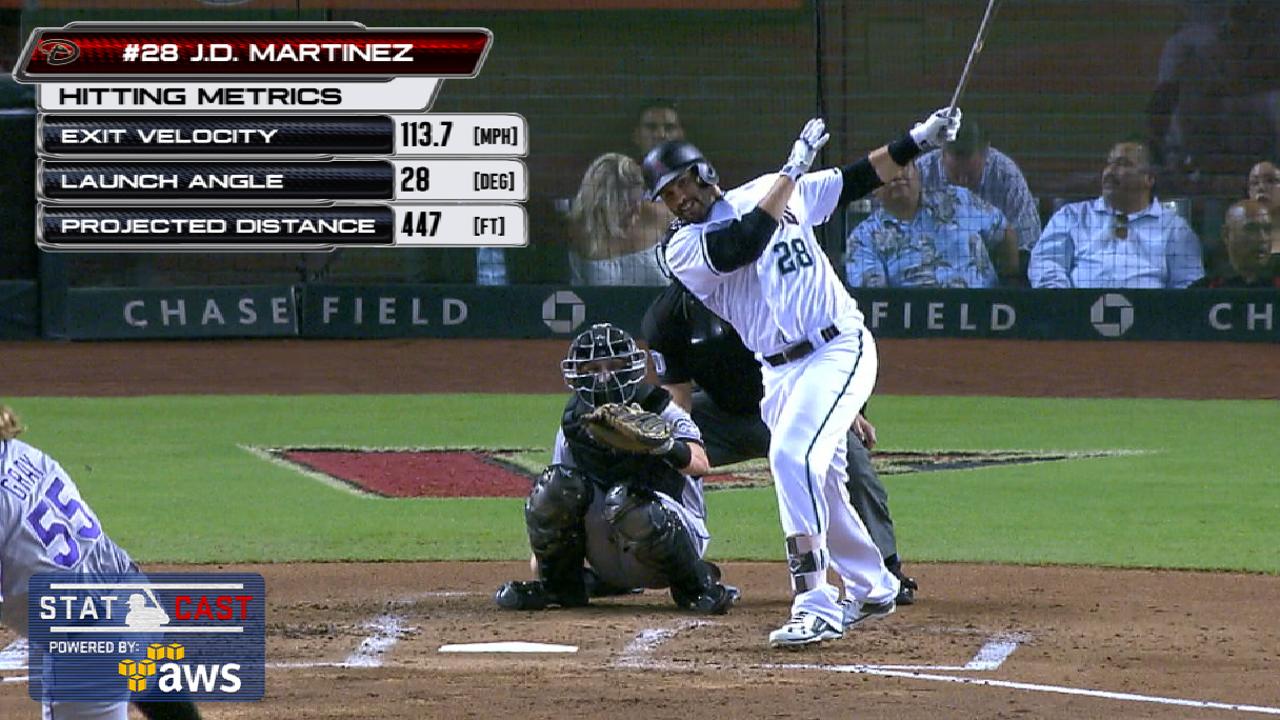 To offer a real window into the collaborative approach utilized by the D-backs' newly restructured baseball operations department, when the team came out of Spring Training, a meeting that included all their scouts and baseball people was slated for early July.
Arizona has retained some of its old-school scouts who have a non-analytical approach to viewing talent. And Hazen seeks their opinion.
At the meeting, the group brainstormed about what the club's immediate needs were moving forward this season. The conclusion was that it needed a right-handed power bat in the outfield, another catcher, and some more starting pitching.
Martinez was at the top of the list of future acquisitions when that meeting ended. Two weeks later, Hazen made the deal.
"Yeah, it was a full room of all our Major League and pro scouts," Hazen confirmed. "We came up with lists of guys we wanted to talk about, and [Martinez] was one of them that the group felt strongly about. He was near the top of the list when we came out of that room."
It's not often that a team's braintrust not only identifies the right player, but gets him, and he winds up vastly exceeding their wildest expectations.
"He's been an unbelievable [acquisition] for us," said manager Torey Lovullo, who came from Boston last offseason with Hazen. "He's fit in like a glove."
It looks tough, but not impossible. Now the D-backs have to find a way to make that fit permanent.
Barry M. Bloom is a national reporter for MLB.com and writes an MLBlog, Boomskie on Baseball. Follow @boomskie on Twitter. This story was not subject to the approval of Major League Baseball or its clubs.