Rosario recovering; aiming to return Friday
Familia to get at least one more save opportunity; Mets hope Syndergaard can make starts down the stretch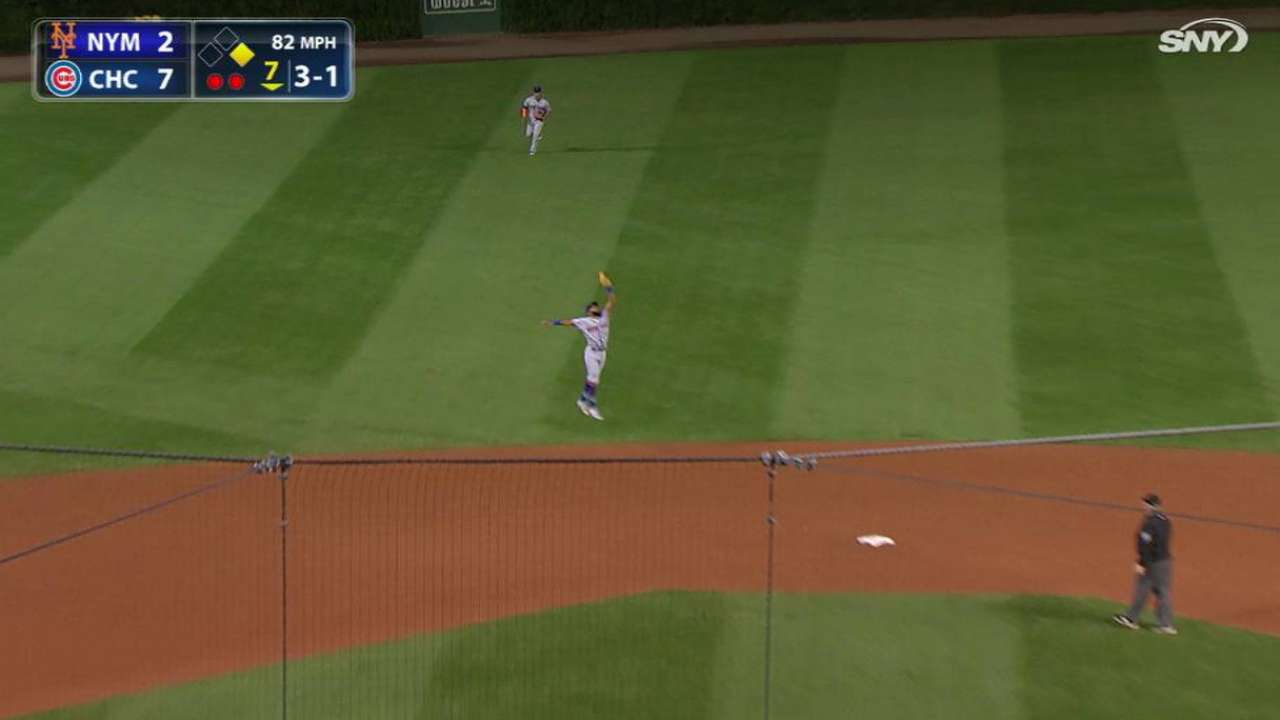 MIAMI -- After spending all day Tuesday confined to his hotel room, shortstop Amed Rosario returned to the Mets' clubhouse Wednesday morning feeling "a lot better." He attributed his stomach illness, which has sidelined him since Monday, to an improperly cooked meal he ate over the weekend.
Rosario, who is batting .265 with four home runs, seven stolen bases and a .709 OPS in 38 games as a rookie, aims to return to the lineup on Friday.
"We're hoping," manager Terry Collins said. "He's got to get some food in him. He hasn't eaten very much. When we feel that his strength and stamina is back, we'll get him in there."
Worth noting
• The Mets will look to give closer Jeurys Familia at least one save opportunity before the end of the season, though he is unlikely to become the team's full-time closer down the stretch because he has not proven capable of pitching on back-to-back days. Regardless of what happens in September, the Mets still consider Familia, who missed more than three months recovering from shoulder surgery this summer, their closer heading into 2018.
• The Mets will reevaluate Noah Syndergaard at Citi Field on Friday, four days after the right-hander threw a 39-pitch simulated game in Miami. If Syndergaard reports no abnormal soreness, he could appear in a game shortly thereafter. The Mets hope to give Syndergaard one or two abbreviated starts down the stretch, in what would be his first action since tearing his right lat on April 30.
Anthony DiComo has covered the Mets for MLB.com since 2008. Follow him on Twitter @AnthonyDiComo and Facebook. This story was not subject to the approval of Major League Baseball or its clubs.