Promising Gohara flashing top-flight stuff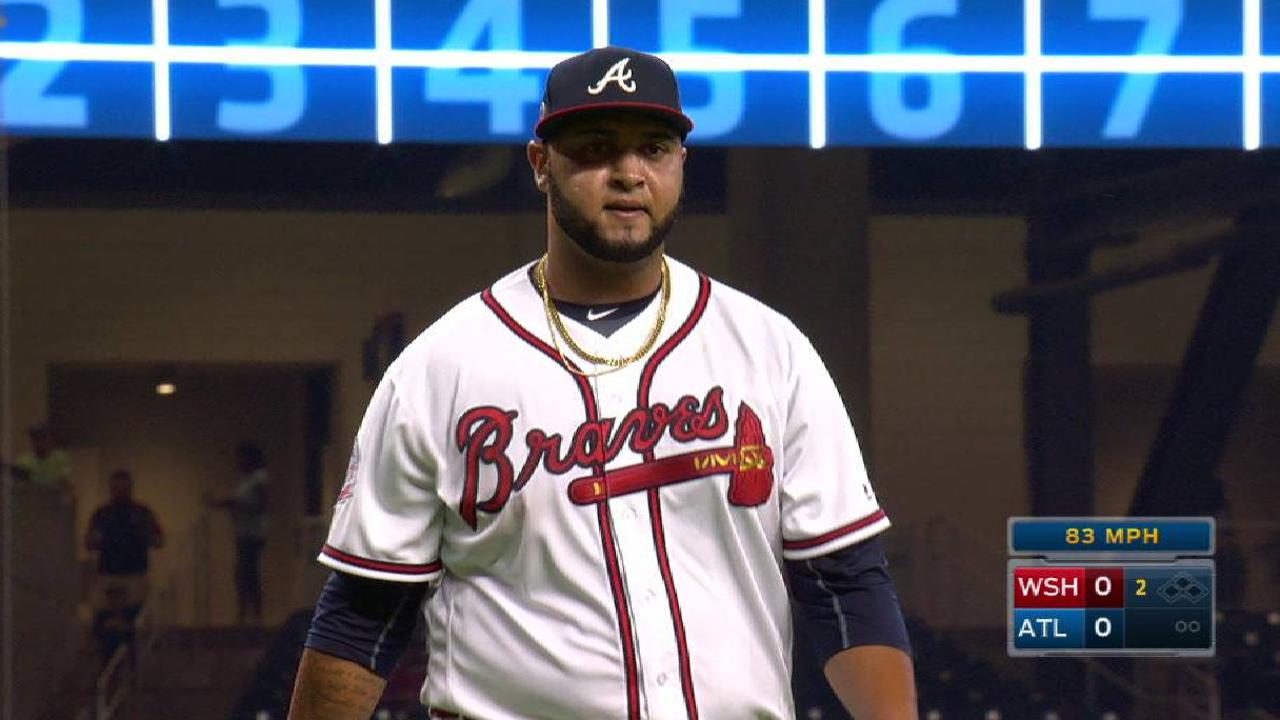 ATLANTA -- Luiz Gohara's bid to subdue the Nationals' offense for the second time in less than a week faded in the face of reminders of how significantly his challenges have enhanced since he started this season in Class A Advanced.
But in the process -- pitching into the seventh inning of Tuesday night's 4-2 loss to the Nationals at SunTrust Park -- Gohara made yet another strong impression and showed why he might be the most physically gifted pitching prospect the Braves have brought to Atlanta during a rebuilding process that has been highlighted by high-quality young arms.
"He competed well and I think some of his numbers could probably be misleading tonight," Braves shortstop Dansby Swanson said. "There were two or three two-out hits or things that didn't go our way that made the line look a little worse than it was. But he competes and throws strikes and challenges guys. That's fun to play behind."
Some form of the word "competes" has been routinely used since the Braves called up Gohara, who started the season with Class A Advanced Florida and made his big league debut on Sept. 6 against the Rangers. He tasted success when he limited the Nationals to two runs -- one earned -- over six innings on Sept. 13 at Nationals Park.
But he wasn't able to conquer the same talented lineup for a second time, allowing four earned runs and 11 hits in 6 1/3 innings. Gohara's slider wasn't nearly as sharp as it had been last week in Washington, where he induced 11 swings and misses on the pitch and 16 in total. Consequently, the absence of a put-away pitch seemed to hurt him as he allowed five hits with two strikes, including the Anthony Rendon double that chased him in the seventh. He registered just nine swinging strikes on the night.
"He was a little sharper the other day in Washington, but he was still pretty good," Braves manager Brian Snitker said. "I like the fact he got us into the seventh inning. The kid competes and it's good stuff."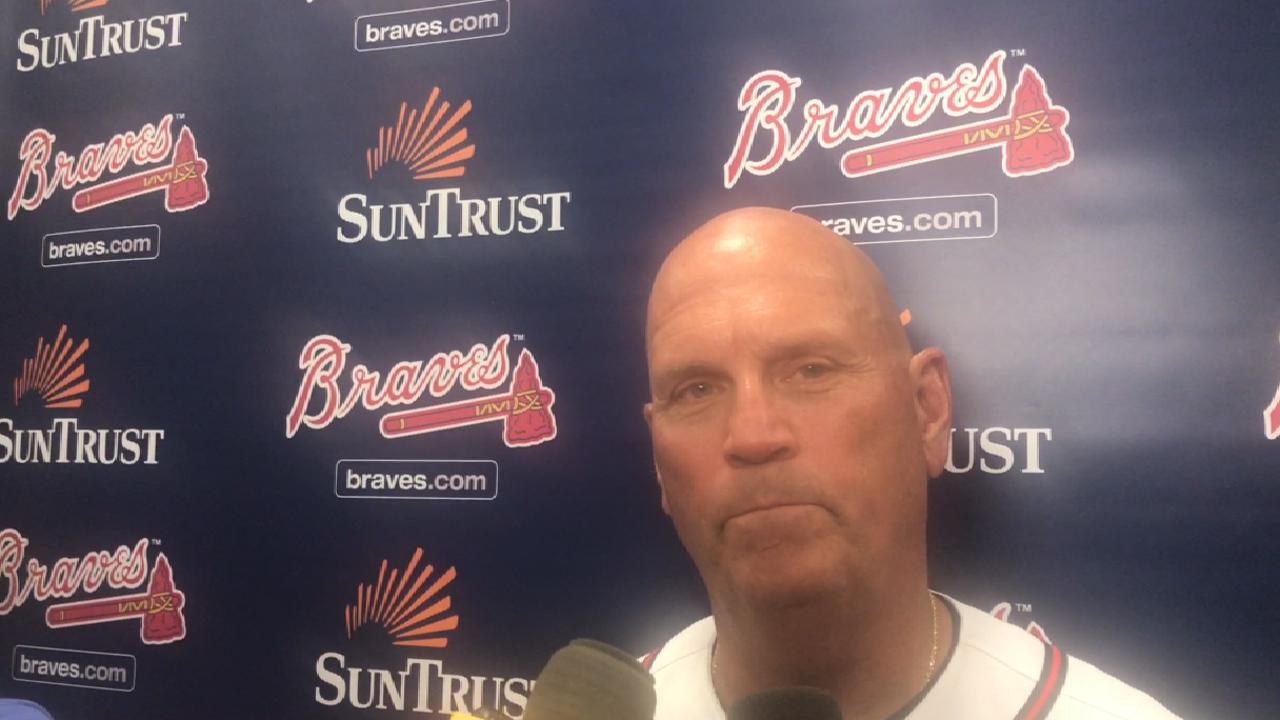 There's certainly reason to be impressed with Gohara's stuff. According to Statcast™, the rookie stands with James Paxton and Chris Sale as the only left-handed starting pitchers to throw at least 25 fastballs that have been 97 mph or higher in a game, dating back to the start of 2015.
Snitker has been impressed with Gohara's willingness to attack hitters. Since issuing four walks during his big league debut, the 21-year-old southpaw from Brazil has completed 12 1/3 walk-free innings and recorded a strike with 75 percent (123 of 164) of the pitches he's thrown.
"He competes and he trusts his stuff," Snitker said. "You can see when he's out there, he's pitching to win. I like everything about this kid."
Mark Bowman has covered the Braves for MLB.com since 2001. This story was not subject to the approval of Major League Baseball or its clubs.