Kennedy's shoulder feels good for stretch run
Right-hander returns to rotation by allowing two runs over five-plus innings in Toronto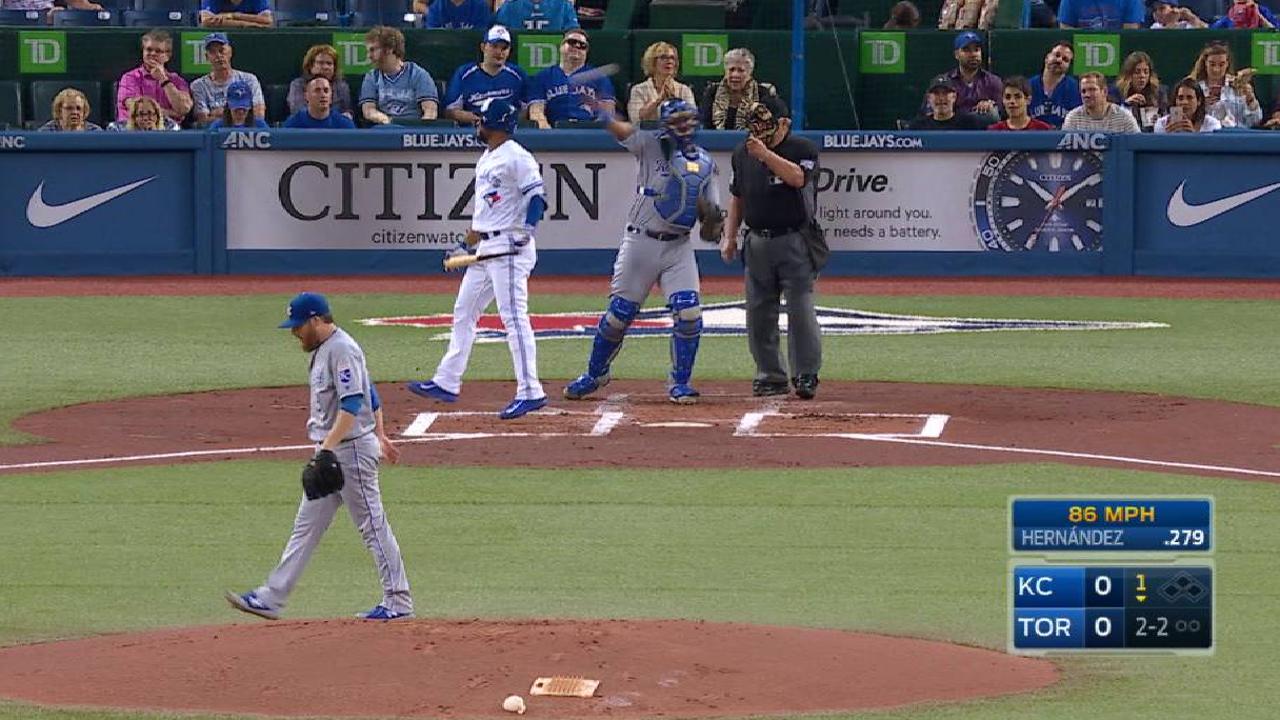 TORONTO -- Ian Kennedy put to rest any questions about his shoulder on Tuesday night at Rogers Centre during the Royals' 5-2 loss to the Blue Jays. The veteran right-hander threw five scoreless innings before allowing a two-run home run in the sixth that ended his night. Kennedy allowed three hits, two in the sixth, over his five-plus innings.
"I felt much better. There were some times where I'd get a little rusty here and there. I think I tried doing too much on two-strike counts, but all in all, it felt good arm-wise, and I felt like I was on top of most of my pitches."
After skipping his last turn through the rotation due to fatigue in his throwing shoulder, Kennedy pounded the strike zone against the Blue Jays, throwing 46 of his 63 pitches for strikes. He allowed just three hits, including Darwin Barney's homer on the final pitch of his outing. While the 0-2 changeup wasn't placed exactly where he wanted it, he wasn't upset with its placement.
"The pitch before was an inside fastball," Kennedy said. "I thought I set him up for it. It was down. I didn't throw that many. I didn't throw him any before that. You've just got to give him credit, I guess. He did a good piece of hitting with two strikes. You could say, 'What if?' if I throw a slider there or a curveball or even just a fastball away, but I was really convinced on it and he just got me."
That home run came on one of three changeups that Kennedy threw, but his fastball was working for him throughout his outing. He turned to his four-seamer 25 times, according to Statcast™, which got two whiffs and nine called strikes. The balls Toronto did put in play against the heater were not well hit.
Royals manager Ned Yost was quick to praise Kennedy and highlighted that the right-hander returned to his higher arm slot that has given him success in the past. Yost planned to pull Kennedy regardless of the result against Barney with the top of Toronto's order coming back around.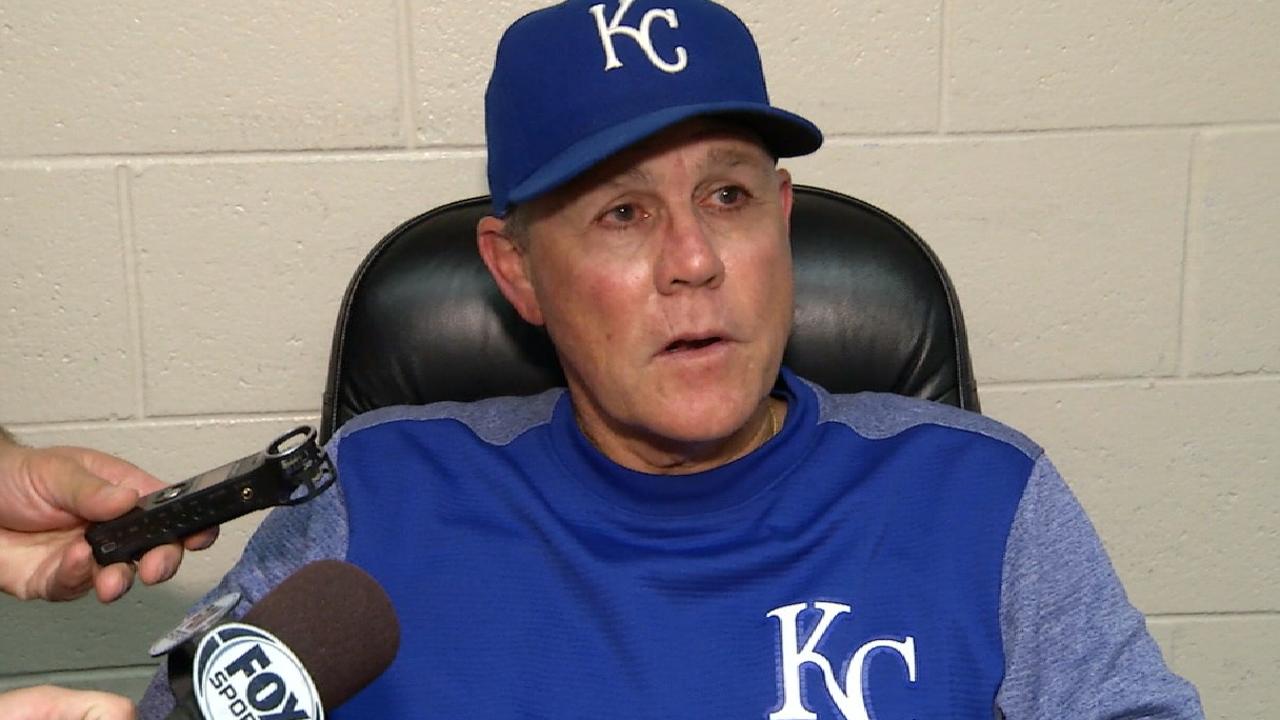 "He started elevating a little bit in the fifth inning," Yost said. "All three were outs. And then he elevated to [Ryan] Goins on the base hit, but the home run to Barney actually was a changeup that he tried to go down and in with, and it kind of just leaked back toward the middle, but it wasn't an elevated pitch."
Kennedy's return has the Royals using a six-man rotation, and given the ground they need to make up on the Twins in the American League Wild Card race with the season winding down, he'll need to be at his best.
Keegan Matheson is a reporter for MLB.com based in Toronto. This story was not subject to the approval of Major League Baseball or its clubs.