Scherzer 4th ever with 4 straight 250-K seasons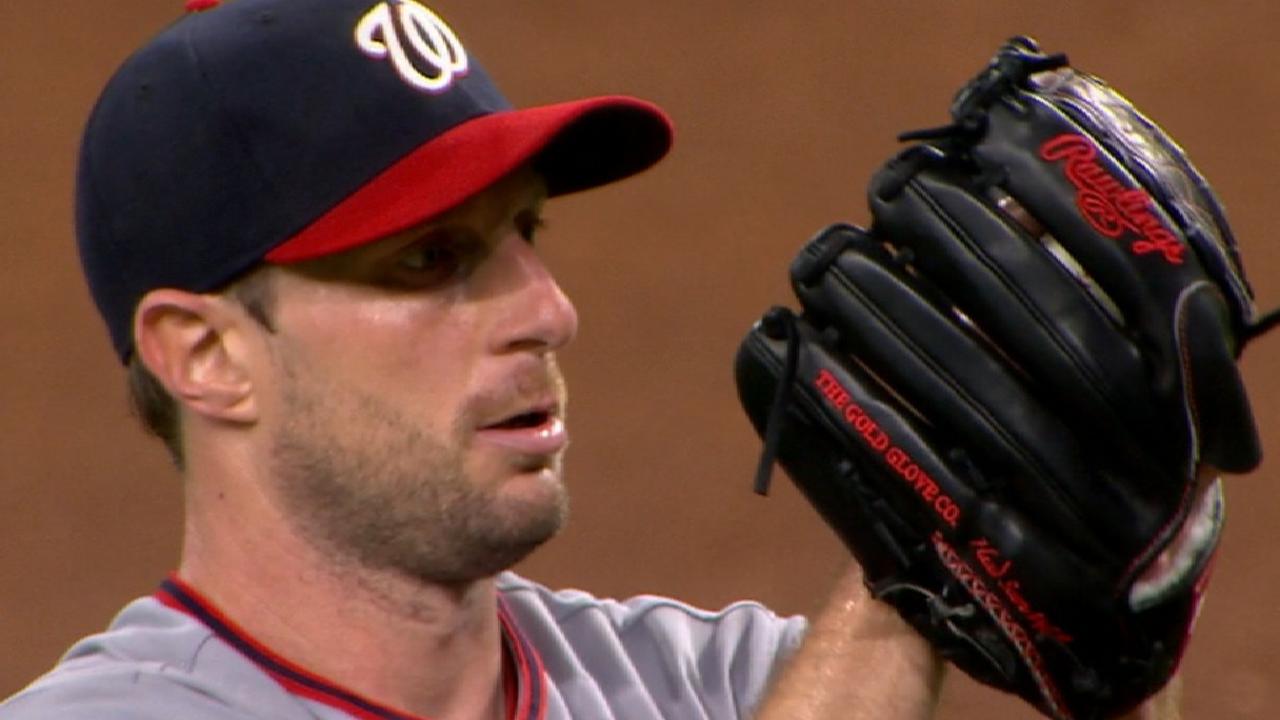 ATLANTA -- When told that Max Scherzer had achieved 250 strikeouts for the fourth consecutive season, Nationals manager Dusty Baker couldn't believe it. In fact, he was pretty amazed at the success of his ace pitcher.
"I didn't know that," Baker said. " ... Wow, he is in some great company and he has some more time left."
Baker's reaction is similar to what many people feel when discussing the veteran's numbers this season. Scherzer has proven to be a dominant strikeout artist in his career. He reached the milestone with a third-inning strikeout of Braves pitcher Luiz Gohara, on his way to leading the Nationals to a 4-2 win over the Braves on Tuesday at SunTrust Park.
"You have to be durable to accomplish that," Scherzer said. "I have been durable and going out there making 30-plus starts every year. That is how you achieve something like that. I credit that to durability more than anything."
Scherzer is the fourth pitcher in MLB history to post such a streak, joining Fergie Jenkins, Pedro Martinez and Randy Johnson on the list. Johnson has the longest run, from 1997-2002. Scherzer currently ranks first in the National League in strikeouts, ahead of Jacob deGrom, who has 228.
A big key to Scherzer's success has been the combination of his two-seam fastball and slider. He uses the slider to run inside to left-handed hitters, allowing him to balance his pitching arsenal.
"There were little things that I wanted to do differently and I thought I executed some pitches in different situations," Scherzer said. "At the end of the day, I was throwing the ball to both sides of the plate and executing pitches."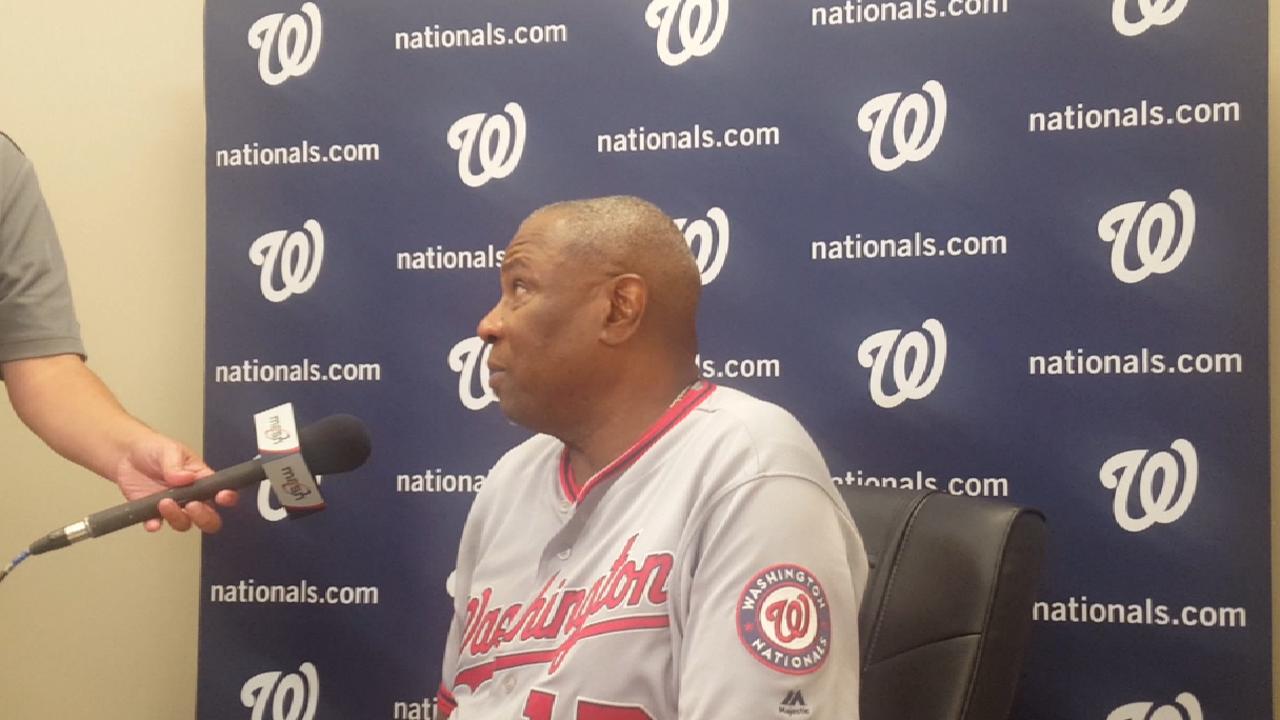 Scherzer earned his 15th victory of the season, throwing 112 pitches over seven innings of work, allowing five hits and two runs. It was important to the veteran to bounce back against the Braves, after allowing seven runs against them on Sept. 13.
"I know these guys and they know me," Scherzer said. "The margin of error is so slim in these situations and you really have to keep pitches on the black if you want to get outs."
The Nationals were encouraged by Scherzer going deeper into the game. They realize that he is going to be needed to pitch a lot during the playoffs. His start against the Braves went a long way in showing he is ready for that challenge.
"Every fifth day he goes for it and I think that is what makes him who he is," Nationals first baseman Ryan Zimmerman said. "To see him kind of stretch himself out and get ready to pitch 100 or 125 pitches showed you what kind of competitor he is."
Scherzer is up for the task. He said that he is looking forward to helping his team in any way possible.
"I love pitching in the seventh inning and competing," Scherzer said. "When you have your teammates behind you doing everything they can to create runs, in a 4-2 ball game, it makes it really fun to go out there in the seventh with a lot of adrenaline and go out there to compete."
Jaylon Thompson is a reporter for MLB.com based in Atlanta who covered the Nationals on Tuesday. This story was not subject to the approval of Major League Baseball or its clubs.