Choo on track to achieve goal of no DL stints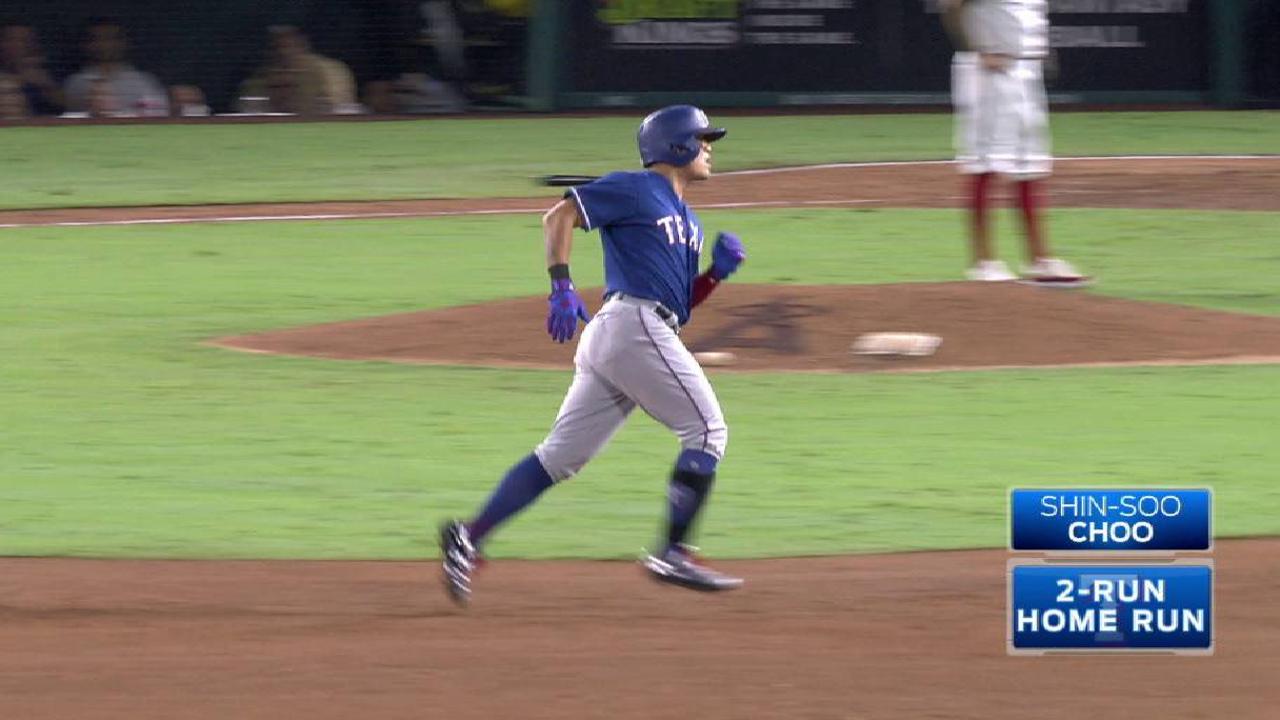 SEATTLE -- Shin-Soo Choo is closing on fulfilling his Spring Training goal for the season. He is trying to make it through the season without serious injury.
He has less than two weeks to go to cross that finish line.
"I didn't do it by myself," Choo said. "I had a lot of help. Our strength and conditioning coach Jose Vazquez ... we talked a lot about how to stay healthy in the offseason. I changed my workout schedule, it's not like I was when I was 20 years old. The training staff [Kevin Harmon and Matt Lucero] took care of me. Even when I wasn't hurt, I was still getting good treatment. The staff did a great job."
One of the Rangers' goals this season was to get Choo more time at designated hitter so they could keep his bat in the lineup. Going into Tuesday's game, Choo had started 67 games in the outfield and 64 at designated hitter. Including seven he came off the bench, Choo was third on the Rangers with 138 games played.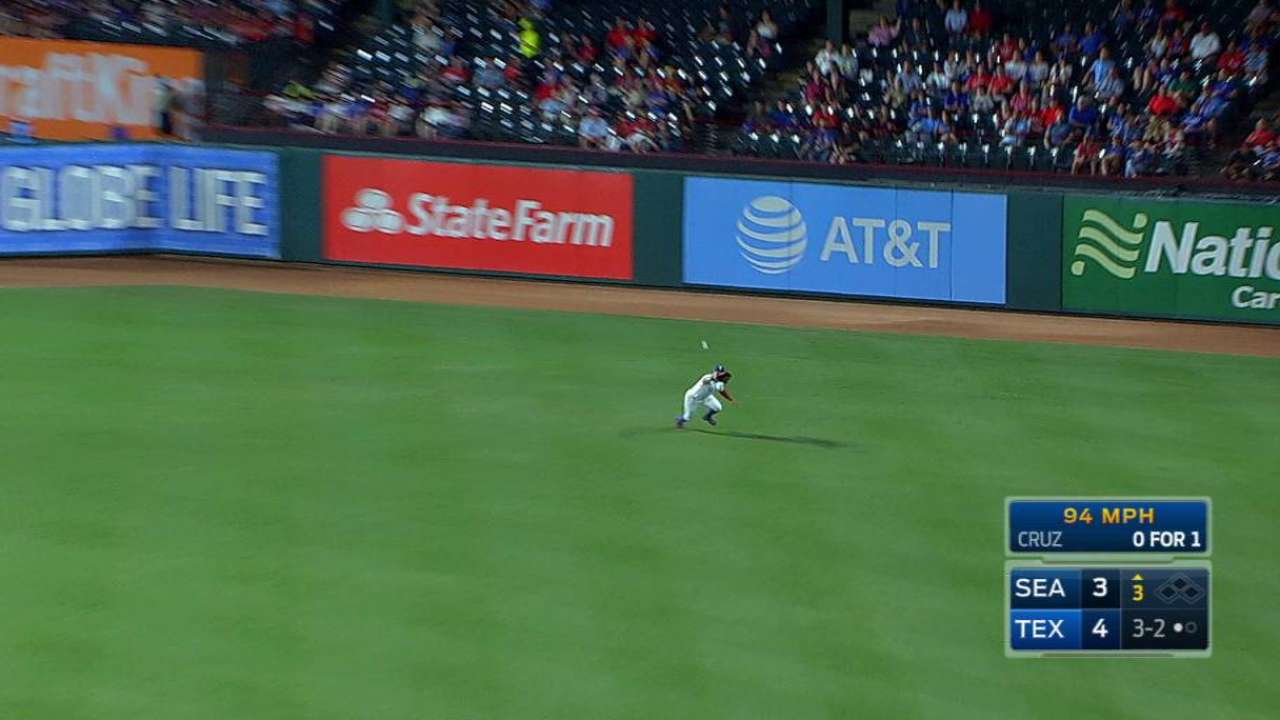 He played in just 48 games last season between four trips to the disabled list. This will be only the third time in the last 10 years Choo has made it through a full season without going on the disabled list. That's an encouraging development for a player who is signed through 2020.
"A lot of people say it was because of the DH and not playing the field," said Choo, who turned 35 in July. "I still believe I can play the outfield. It helped a little bit, but it's not the only reason. I'm listening to my body and being smarter, working out differently than when I was 25 or 30."
Choo entered Tuesday hitting .262 with 90 runs scored, 19 home runs, 72 RBIs, a .360 on-base percentage and a .416 slugging percentage. For his career, he is hitting .278 with a .372 on-base percentage and .416 slugging percentage. So his production has been just slightly below his career norms.
"I think Choo has had a nice year," manager Jeff Banister said. "If you look at the on-base, the runs, the fact that we asked him to DH and play right field, he has taken to it all, whatever the teams [we face], whatever is our best lineup."
On a team that has had to deal with physical issues for multiple key players, Choo has quietly been a stabilizing force at the top of the Rangers' lineup. His running catch on Albert Pujols' long drive to right-center was one of the defensive highlights in a 4-2 win over the Angels on Sunday.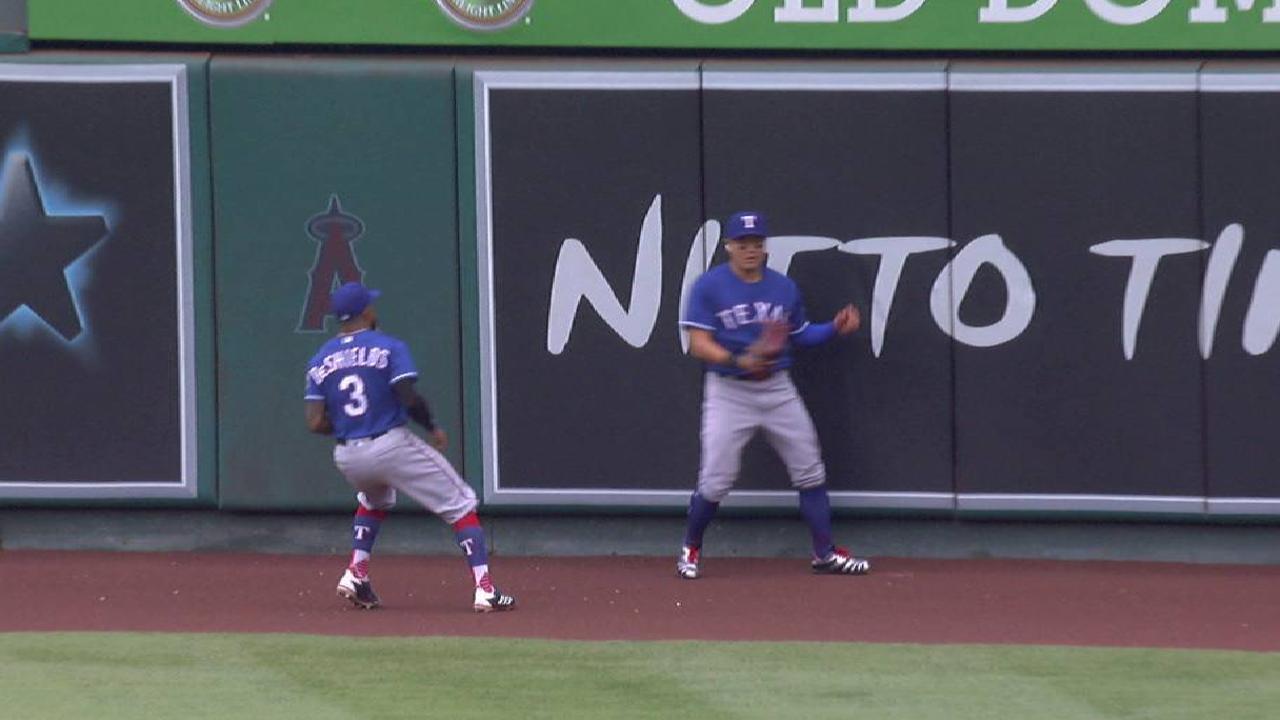 "This year I said I was not going to look at numbers," Choo said. "I was just hoping to play a whole season with no injuries. My wife [Won Mi Ha] was telling me at dinner ... not many players play a whole season. That's a really good season. That's what I wanted in Spring Training."
So is he happy?
"No," Choo said. "I was happy in 2015 and 2016 when we made it to postseason."
T.R. Sullivan has covered the Rangers since 1989, and for MLB.com since 2006. Follow him on Twitter @Sullivan_Ranger and listen to his podcast. This story was not subject to the approval of Major League Baseball or its clubs.