Ziegler nearing return; O'Grady activated
Marlins closer could return Wednesday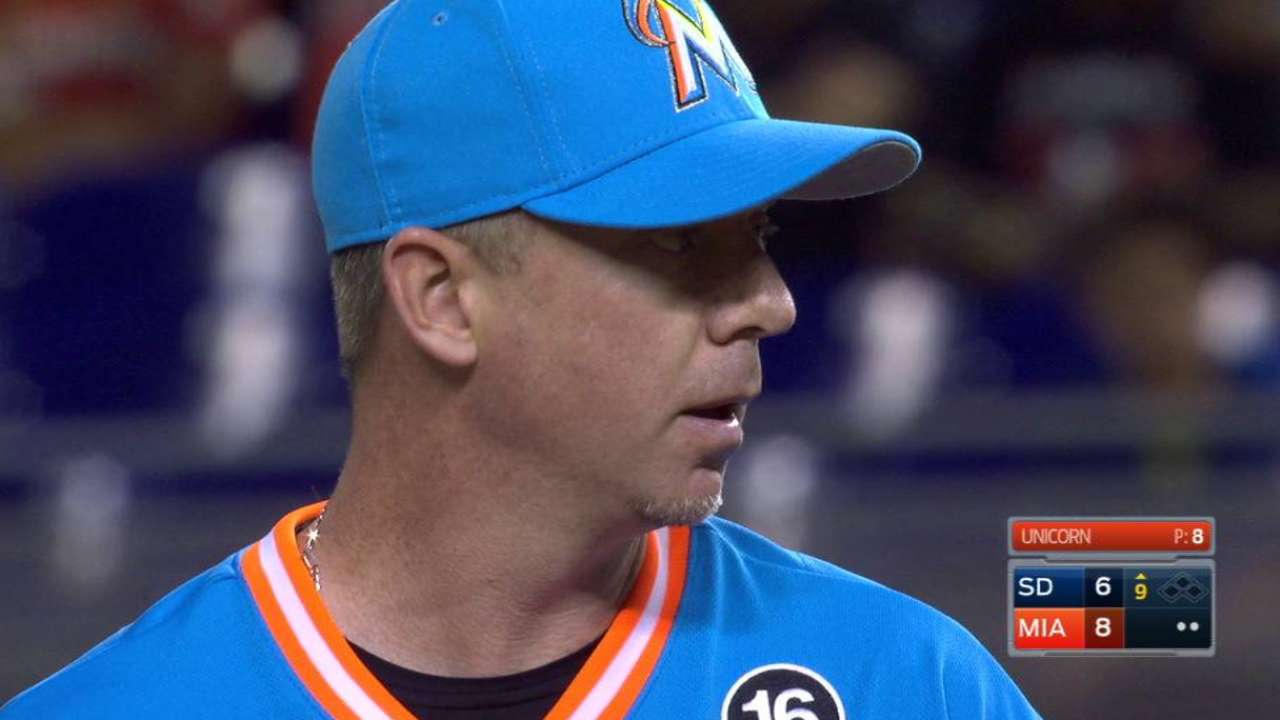 MIAMI -- Reinforcements for the Marlins' bullpen are arriving this week. The club reinstated left-hander Chris O'Grady from the 10-day DL on Tuesday, while Brad Ziegler is expected to be available on Wednesday.
Ziegler has been battling a cold, but his back is healthy enough that Mattingly anticipates using him as early as Wednesday.
"He threw his 'pen yesterday. He was down yesterday," manager Don Mattingly said. "He feels good. He's been able to do his 'pen. He's been able to play catch."
The submarine-style 37-year-old reliever hasn't pitched since blowing a save in Atlanta on Sept. 7. Some back issues had contributed to him yielding four runs over 2 2/3 innings this month.
Kyle Barraclough has stepped into the ninth-inning role since but has struggled. He allowed a run in each of his last three appearances since Ziegler's been down, blowing one save and taking a loss in another.
O'Grady to be situational lefty
O'Grady, who made six starts with Miami but posted a lackluster 5.47 ERA, will be used as a reliever against left-handed hitters similar to Jarlin Garcia's role this year.
A strained right oblique has kept O'Grady off the field since early August.
"He gets ready quick. He's a guy that doesn't take a lot to warm up," Mattingly said. "I'm gonna give him some spots for a left-handed situation and see what that looks like."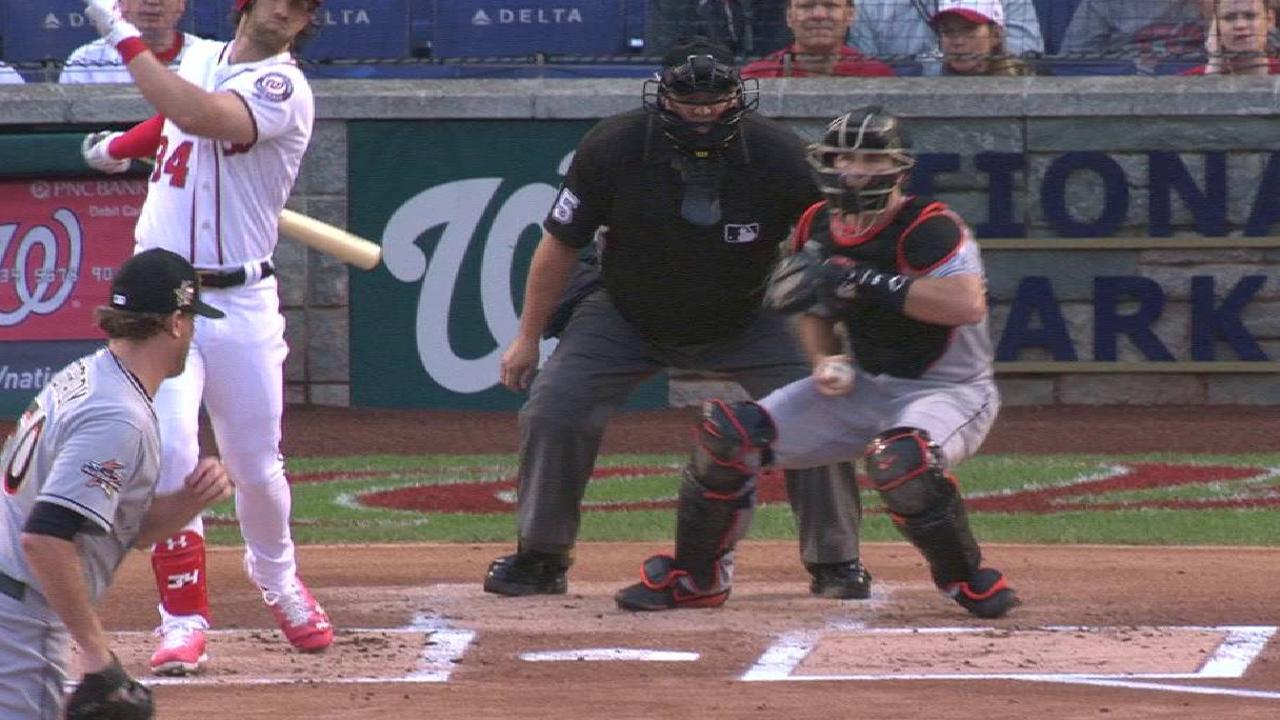 Peters on track for AFL
The Marlins remain committed to giving rookie starter Dillon Peters the innings he needs to develop, hoping he has a chance to crack next year's rotation.
Peters, 25, lost two months of work this season after fracturing his left thumb on a comebacker in the Minors, but he'll gain that valuable experience in the Arizona Fall League in October. The league's highly structured format will offer Peters a chance to consistently log his innings.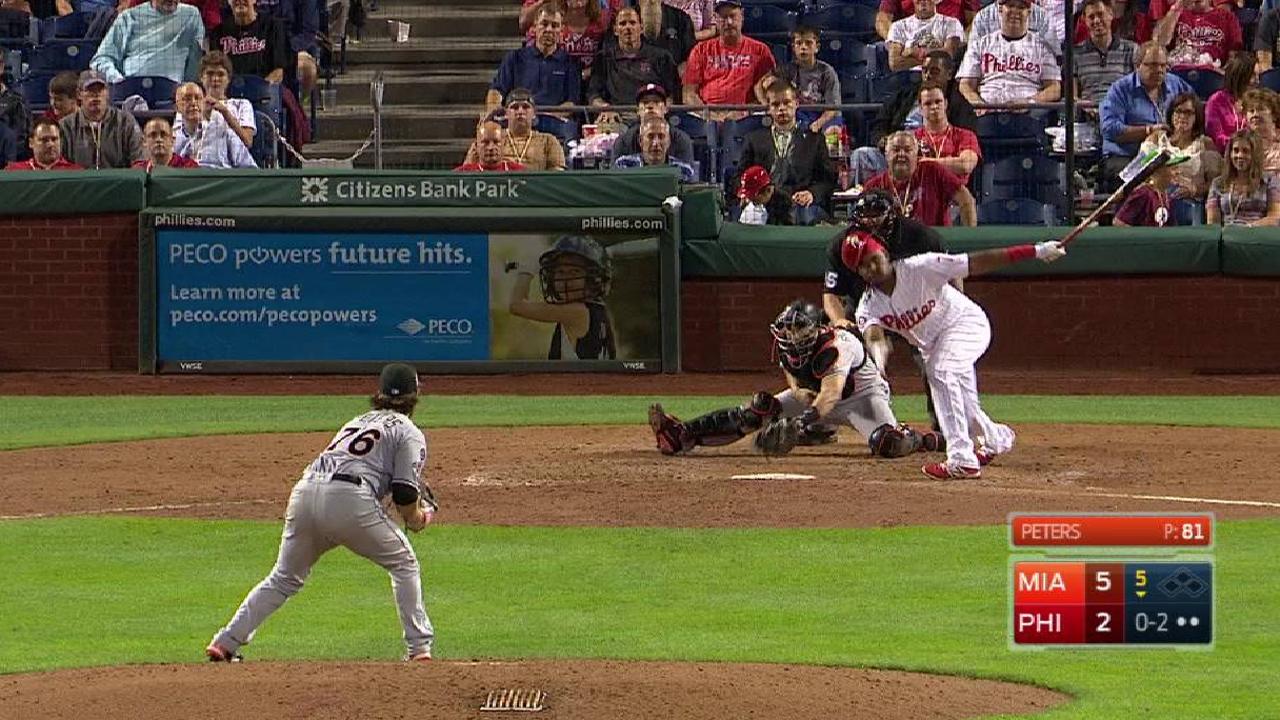 "The innings are what's most important," Marlins president of baseball operations Michael Hill said. "Hopefully those innings in the fall league will make up for the time he lost with the injury."
A September callup and Miami's No. 4 prospect per MLBPipeline.com, Peters has gone 0-2 with a 5.40 ERA in four starts and 21 2/3 innings with the Marlins.
The left-hander logged 63 innings in 13 starts in the Minors this year, a majority of which came at Double-A Jacksonville. He was 6-2 with a 1.97 ERA in nine starts and 45 2/3 innings for the Jumbo Shrimp.
Patrick Pinak is a reporter for MLB.com based in Miami. This story was not subject to the approval of Major League Baseball or its clubs.