Cotton still has a chance to make his next start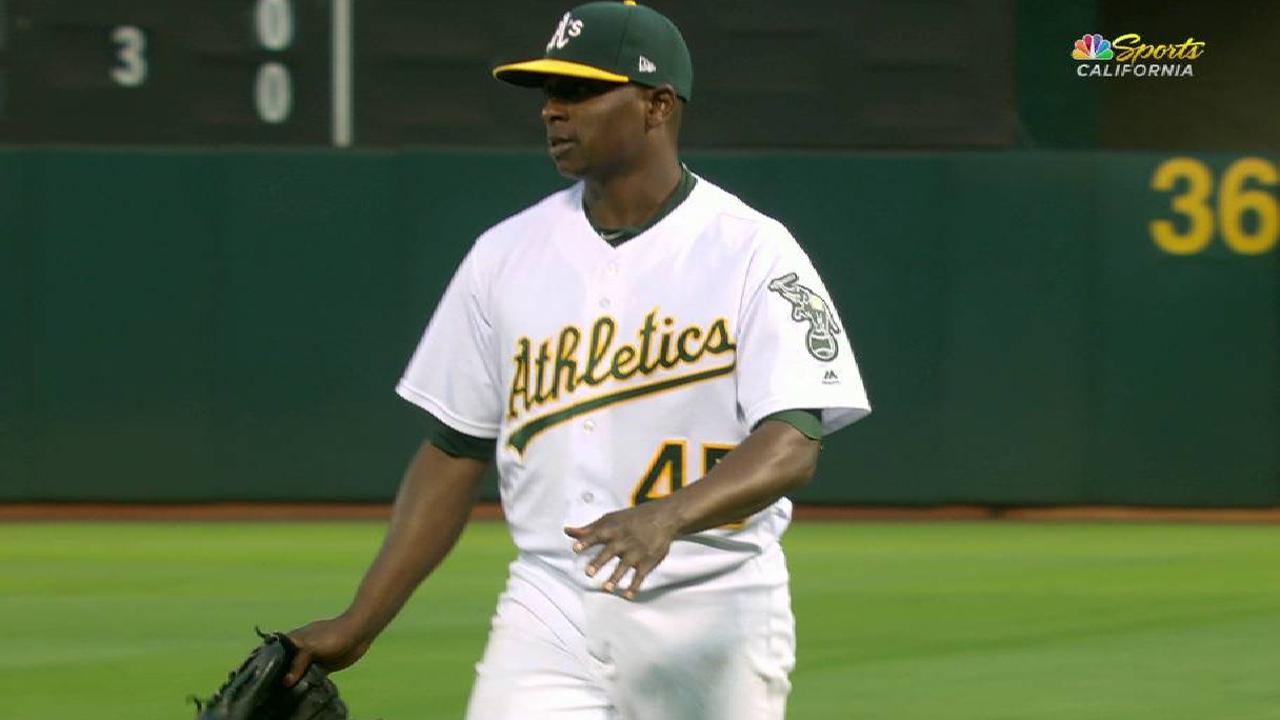 DETROIT -- Manager Bob Melvin said Tuesday that Jharel Cotton could be in line to make his next start after he was scratched with a groin injury just minutes before his scheduled start Monday in Detroit.
"He went out and played catch today, and was probably a little better than I thought he'd be, so we'll see how he is leading up to his next start," Melvin said. "We do have an extra day off, so I think there's probably an outside chance he can make it."
Cotton felt a pull in his groin while warming up on flat ground before he got a chance to throw off the mound in the bullpen and said Tuesday that he didn't feel any lingering problems.
Raul Alcantara made the spot start and went 3 2/3 scoreless innings in the A's 8-3 win over the Tigers and surpassed the 60-pitch plateau when Melvin said they were just hoping to get him around 50 going into the emergency start.
"I think probably the closest ever as far as a scratch goes. I literally ran over to their dugout to let them know that we were changing starters," Melvin said. "It doesn't usually happen that way, but he was up for it. It's impressive. He treated it like a reliever, went out there and approached every inning like it was just one inning."
Cotton's next start could potentially be Sunday in Oakland against the Rangers, but Melvin won't be in any hurry to rush him back. The club has not announced its probable starters for that series, but Cotton could slot back into the rotation, thanks to an off-day on Thursday after the Detroit series.
Kyle Beery is a contributor to MLB.com based in Detroit and covered the Athletics on Tuesday. This story was not subject to the approval of Major League Baseball or its clubs.