MLB.com Columnist
Fred Zinkie
ROY candidates will make waves in '18 drafts
First-year stars have provided a great deal of power this season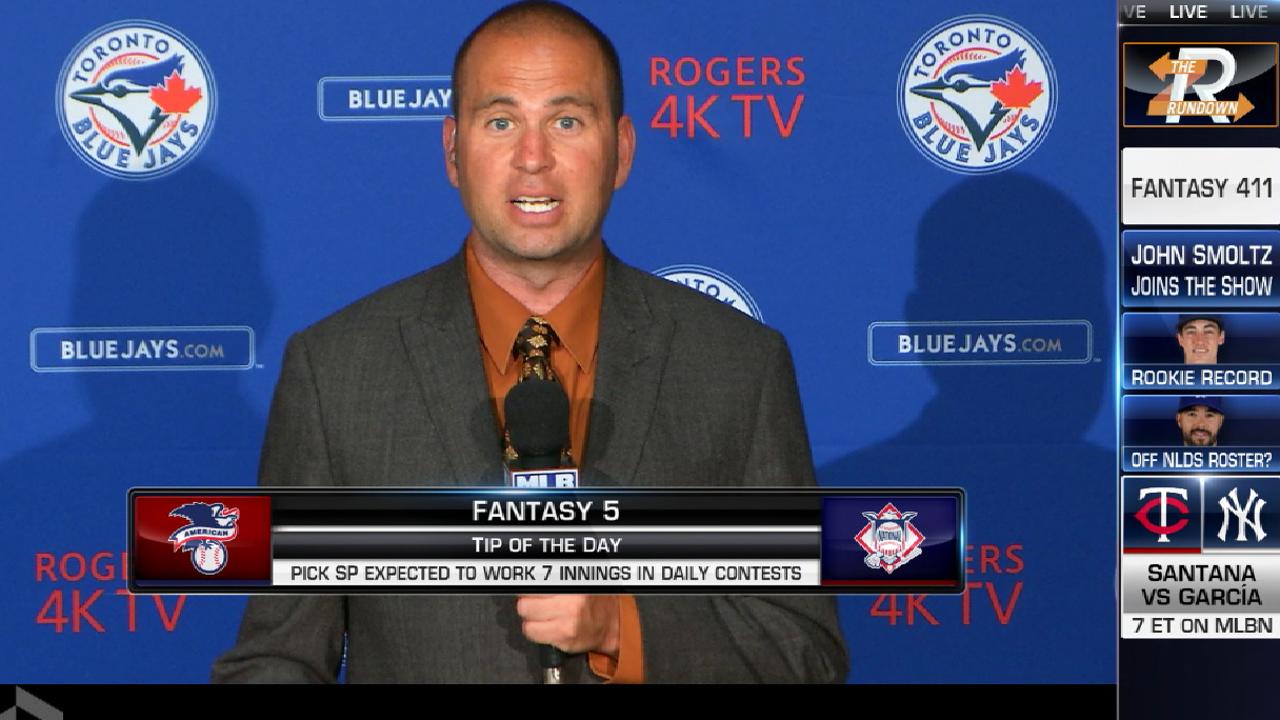 While the Rookie of the Year Award races will not be among the most memorable in history, the lack of drama won't be caused by an absence of talent in this year's freshman crop. To the contrary, a pair of first-year players have played at a level that would earn the award in their respective leagues in almost any season. And several other players were not only key components of their actual teams but also key contributors to many fantasy squads.
Before we begin to review this year's top first-year studs with a fantasy spin, it is worth noting that the Esurance MLB Awards vote for Best Rookie may be closer than its league-specific counterparts, as Aaron Judge of the American League and Cody Bellinger in the National League will be competing against each other for one honor. Join Hall of Fame players, team GMs and broadcast legends in determining who was the best of the best in 2017.
The best rookies
Judge has had a roller-coaster rookie season with peaks so high that he remains part of the AL MVP Award conversation while also towering over the rookie crop. The imposing Yankees slugger rode a memorable first half (.329/.448/.691 slash line) to the All-Star Game before struggling with frequent strikeouts and hitting .195/.363/.434 since the Midsummer Classic. Fantasy owners will have a combination of high hopes and nervousness when grabbing Judge as a boom-or-bust pick in the initial rounds of 2018 drafts.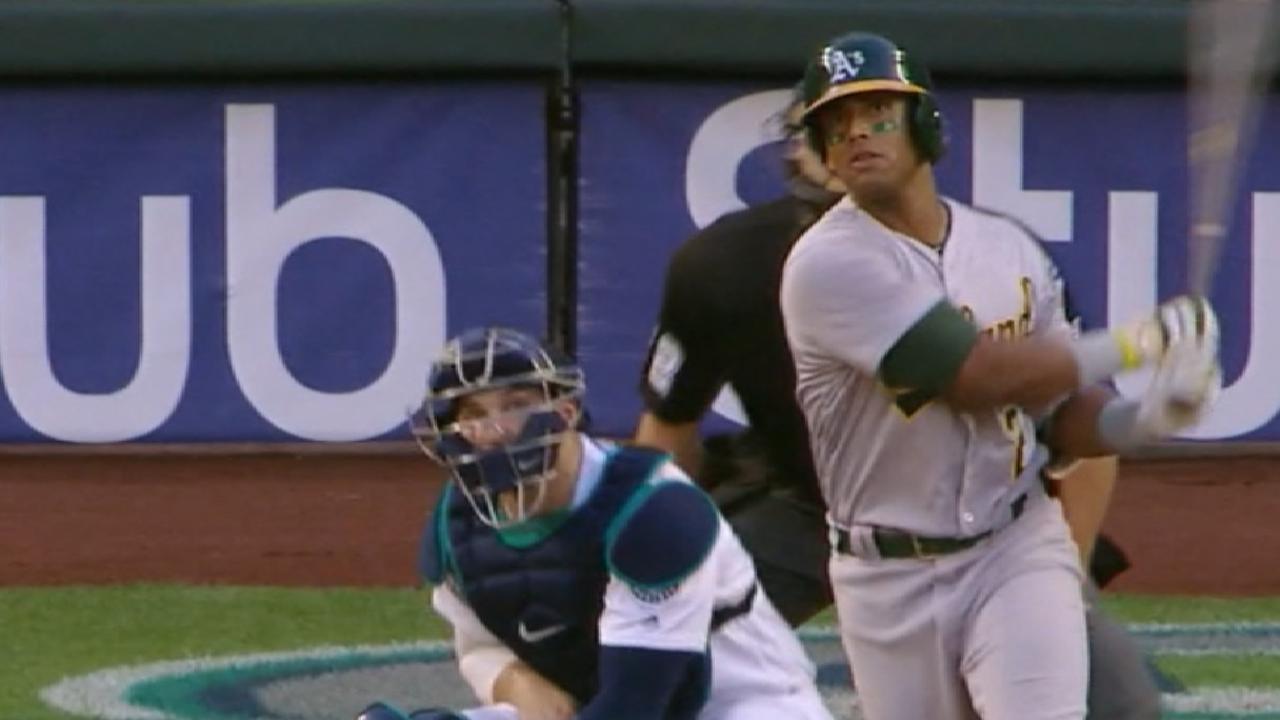 Over in the NL, Bellinger spotted the freshman competition more than three weeks of a head start before debuting with the Dodgers on April 25 and slugging his way to a clear lead in the Senior Circuit's Rookie of the Year Award race. With 38 homers and 88 RBIs across 440 at-bats, the 22-year-old already ranks among the most powerful players in baseball. And with the defensive skills to play first base and left field, Bellinger will offer multiposition eligibility for those who wish to grab his booming bat during the early rounds of their 2018 draft.
The next tier
Were it not for Judge, Red Sox outfielder Andrew Benintendi would have a strong case for the AL Rookie of the Year Award. The youngster has been inconsistent in his first full season, posting an OPS of at least .870 in three months and a mark below .725 in the other three months. But he really stood out in August, when he was named AL Rookie of the Month while fueling Boston's postseason push by hitting .333 with six homers and nine steals across 119 plate appearances. With the potential to post a 25-25 season in 2018, Benintendi will be selected in the initial 10 rounds of all drafts.
Josh Bell is similar to Benintendi in that he would likely be leading the pack in his league if not for a memorable rookie performance from another player. The first baseman has become a centerpiece of the Pirates' lineup, regularly hitting cleanup and ranking first or second on the club in homers, RBIs and runs scored. Once considered a high-floor, low-ceiling fantasy prospect, Bell has become a better asset by dramatically improving his power stroke. Owners who select him in the middle rounds of 2018 drafts will be happy to speculate that improved batted-ball luck (.276 BABIP) will lead to 30 homers and a .280 average next year.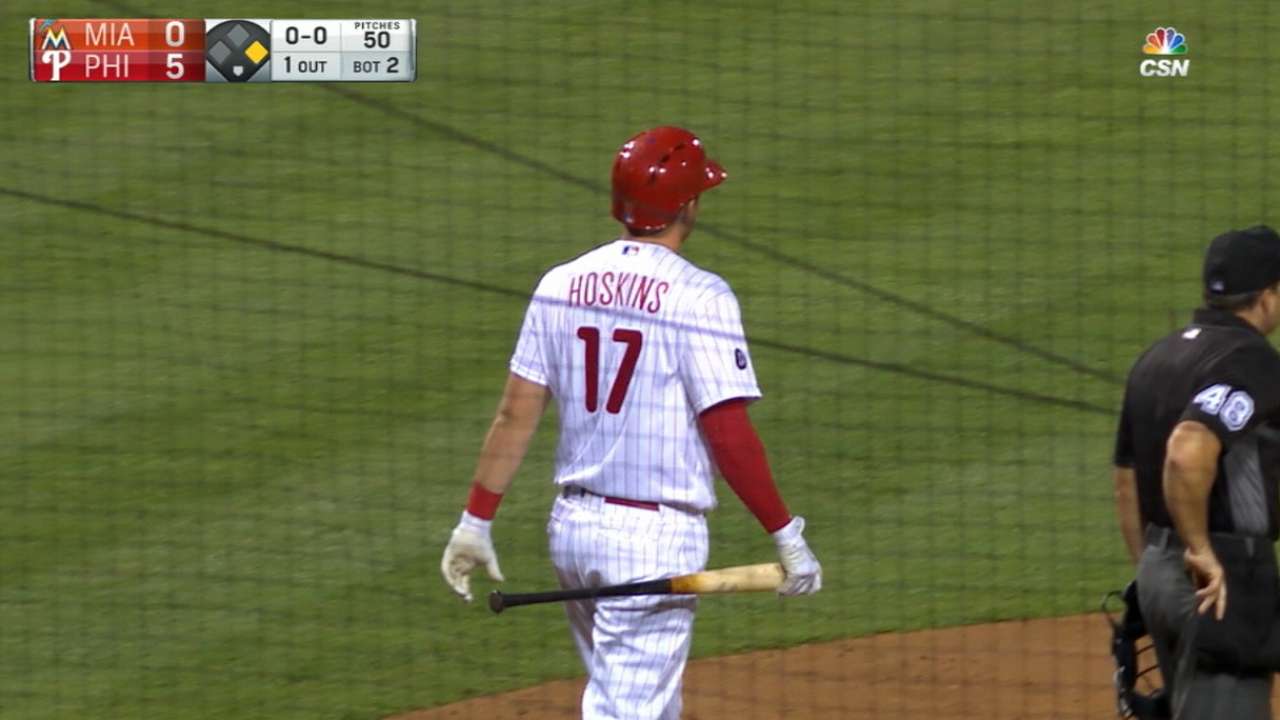 Outfielder Trey Mancini is likely on his way to being the latest in a long line of star sluggers in Baltimore after hitting .292 with 24 homers across 500 at-bats to this point in his rookie year. And the 25-year-old has not been a product of a hitter-friendly home park, posting similar slash lines at home and on the road. Like Bellinger, Mancini will give his owners the added bonus of multiposition eligibility when being tabbed as a first baseman or outfielder in the second half of 2018 mixed-league drafts.
Although longer in the tooth than his rookie counterparts, Astros first baseman Yuli Gurriel has been similarly impressive while hitting .292 with 17 homers across 489 at-bats as part of the highest-scoring lineup in baseball. With less room for expected growth at age 33, the native Cuban will fall to the later rounds of most 2018 mixed-league drafts.
Cardinals shortstop Paul DeJong has become an unlikely contributor to both his actual team and fantasy squads. After posting a mediocre .784 OPS in Double-A last season, the youngster has produced 22 long balls across 371 at-bats with St. Louis this year. While 2018 fantasy owners will be excited to add a possible 30-homer middle infielder, they will also be wary of a player with a 17:115 BB:K ratio in his rookie year.
Although Ian Happ is not garnering serious NL Rookie of the Year Award consideration, his 2018 fantasy stock may be as high as anyone in this section. Despite not joining the Cubs until May 13, the youngster has compiled 22 homers and eight swipes across 378 plate appearances. With a versatile skill set and a talented supporting cast, Happ could produce 30 long balls and 15 swipes in a 2018 breakout campaign.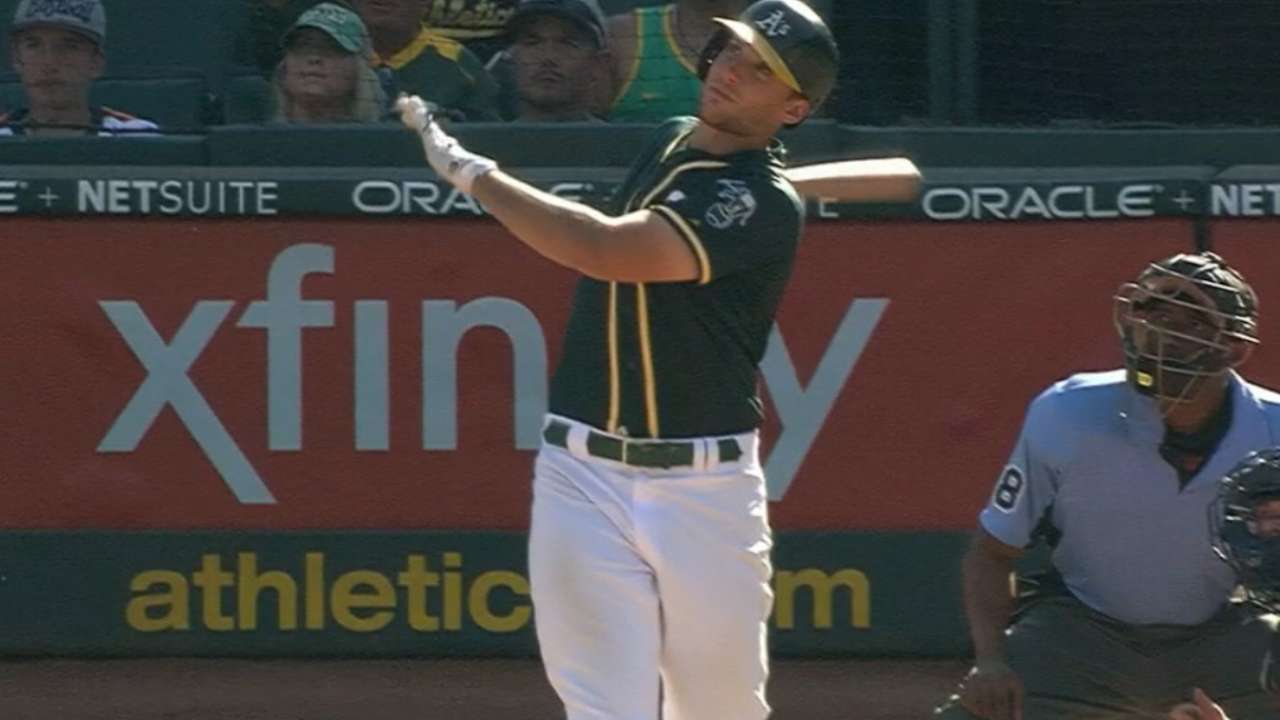 Late arrivals
Red Sox third baseman Rafael Devers has made a big impact on Boston's pennant pursuit, hitting .289 with an .825 OPS across 196 plate appearances. While the 20-year-old will not get serious award consideration after playing in fewer than 60 games, he will have fantasy owners salivating at the thought of 30 homers and a high batting mark next year.
Similar to Devers, Phillies first baseman Rhys Hoskins needed little time to make an impact in the Majors. The 24-year-old has produced 18 homers and 39 RBIs in just 38 games, logging a 1.153 OPS that would exceed that of any qualified player this year. Sure, Hoskins is not going to enjoy a 38.3 percent HR/FB rate again next season, but he has the fly-ball and hard-contact tendencies to rank among the Senior Circuit homer leaders -- and early-round fantasy picks -- next year.
The lone hurler
Not surprisingly, rookie starters generally struggled in a season which was known for offensive success. However, Reds right-hander Luis Castillo bucked the trend by making the jump from Double-A and producing a 3.12 ERA, a 1.07 WHIP and a 9.9 K/9 rate across 15 starts. With a shortage of reliable pitching options on the horizon for 2018, Castillo has the immense upside to be a popular mid-round draft pick.
Fred Zinkie is the lead fantasy baseball writer for MLB.com. Follow him on Twitter at @FredZinkieMLB. This story was not subject to the approval of Major League Baseball or its clubs.