Sore left knee may end Britton's season
Orioles closer to receive stem-cell injection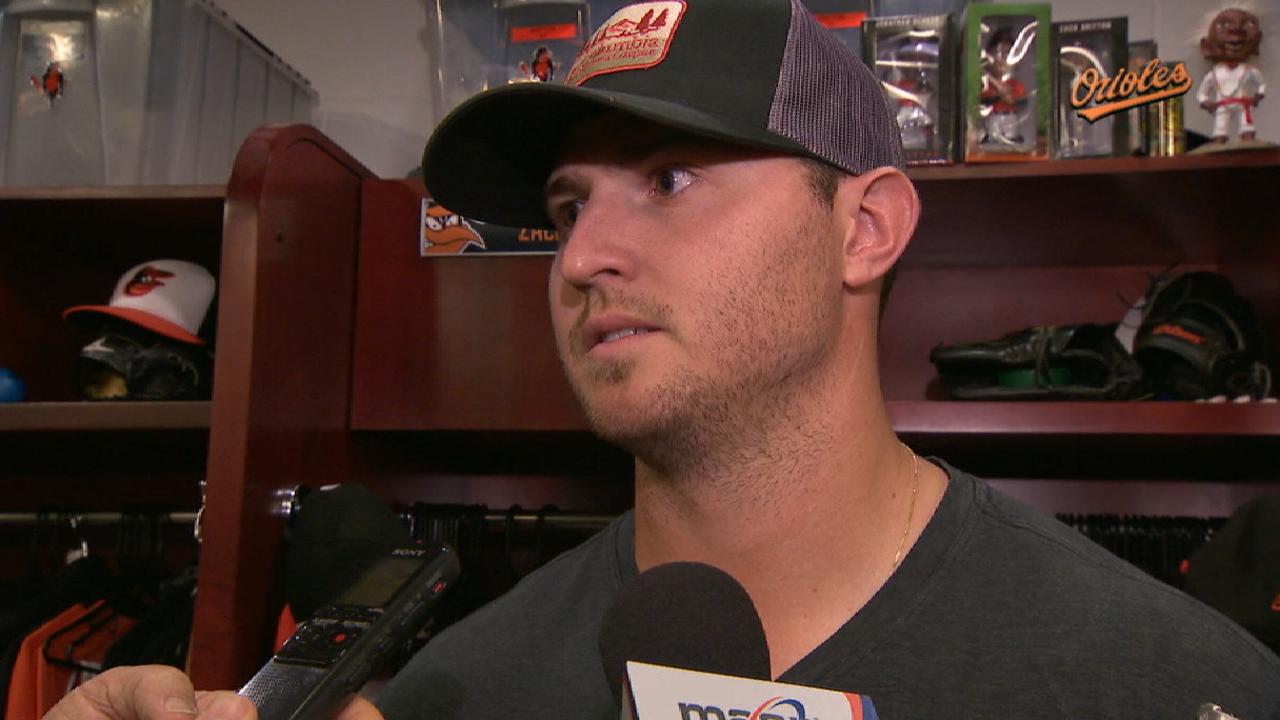 BALTIMORE -- Orioles closer Zach Britton's season has been riddled with injuries, and due to an MCL strain in his left knee, it could end early.
Britton will receive a stem-cell injection on Thursday, beginning the recovery process. Though manager Buck Showalter said the club would evaluate Britton in 3-5 days, Britton seemed focused on preparing his body for Spring Training.
"I would assume so, based on my intel from talking to Dr. [Michael] Jacobs," Britton said when asked if he wouldn't pitch again this season. "But you never say never. I'm going to make myself available, I'm not shutting myself down by any means."
A recent MRI of Britton's knee revealed the condition had worsened since he was evaluated in late August. Britton said he had been pitching through pain for the past two months while trying to help the Orioles' pursuit of an American League Wild Card spot.
But with the O's falling further out of postseason contention -- 5 1/2 out with nine games remaining in the regular season following Wednesday night's 9-0 loss to the Red Sox -- Britton seems focused on giving his knee the time to heal completely.
"It's not anything that needs to be operated on, which is the good news," Britton said. "I thought that maybe that was something I'd have to do in the offseason."
Britton said he's going to pay closer attention to how he structures his future offseason workouts, given that he missed significant time this season due to knee and left forearm issues.
Britton, who is 15-for-17 in save opportunities this season, has been one of baseball's premier closers since assuming the role for the Orioles in 2014, recording an AL-best 47 saves in 2016. He's been limited to 37 1/3 innings this season and has not pitched since Monday.
"In 3-5 days we'll see where we are on a lot of different fronts," Showalter said. "And see how he is physically, and where we are as a team."
Joshua Needelman is a contributor to MLB.com based in Baltimore and covered the Orioles on Wednesday. This story was not subject to the approval of Major League Baseball or its clubs.