Gausman hitting his stride down stretch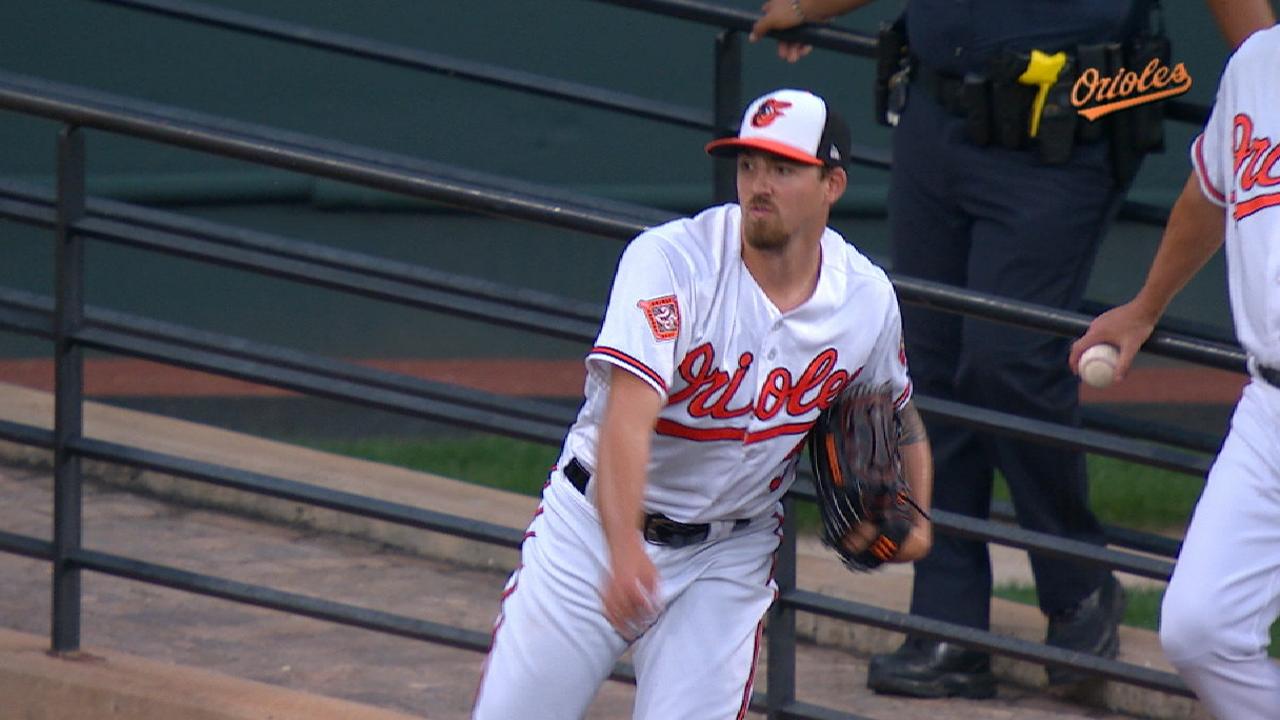 BALTIMORE -- As the Orioles' playoff hopes fade to a flicker, there haven't been many bright spots over the past two weeks. However, the resurgence of right-hander Kevin Gausman is one of them.
Gausman, the Orioles' best starter down the stretch last season, continued his strong march to the finish line this year, holding Boston scoreless over eight innings in Baltimore's 1-0 loss in 11 innings on Tuesday night.
"He was outstanding. That's about as good as it gets against a team operating on all cylinders and giving it their best shot," Orioles manager Buck Showalter said. "Kevin was every bit as good. You'd like to get a W out of that, obviously. It was a good outing."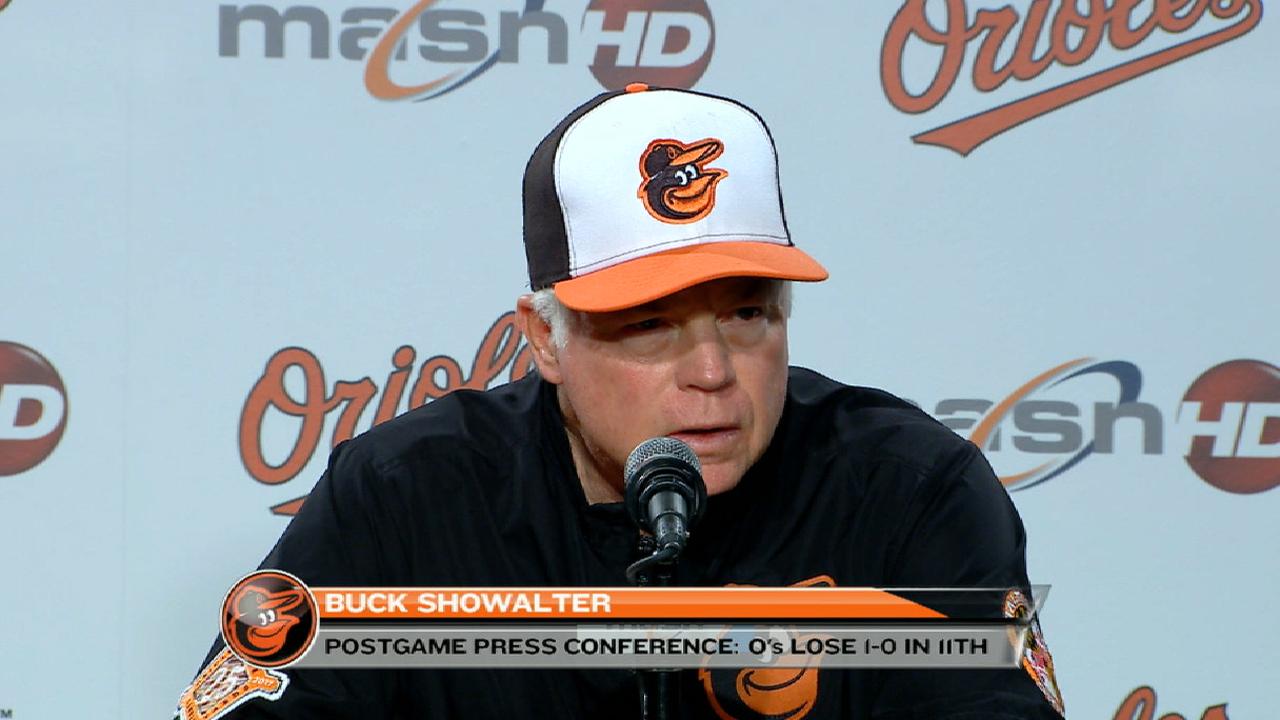 Gausman has now had quality outings in four of his last five games, going seven or more frames in three of those and lowering his ERA to 4.61 in the process. Since July 19, Gausman has allowed just 19 earned runs (2.26 ERA) over 75 2/3 innings.
Gausman's strikeouts, as evidenced by Tuesday's seven whiffs, are up. His walks are down. Also, the righty appears to have hit his stride after jumping out to a 5-7 record with a 5.85 ERA in 19 starts before the All-Star break.
So, what's the difference?
"I think not trying as hard," Gausman said. "Early on, I was kind of pressing, trying to have a good year right out of the gate, and I think maybe I was just trying to do too much. [I] kind of simplified my delivery and feeling good about my pitches."
On Tuesday, Gausman held the Red Sox to just three hits, retiring 14 consecutive batters to start the game before Rafael Devers' single in the fifth inning. Gausman walked just one in the 106-pitch outing, working quickly and developing an early rhythm with catcher Caleb Joseph.
The 26-year-old attributed that to fastball command, as Gausman recorded first-pitch strikes on 11 of the 24 batters he faced.
"Had a really good feel for my four-seamer," Gausman said. "Caleb did a really great job back there sequencing guys, and my defense played great. Just throwing a lot of strikes."
Brittany Ghiroli has covered the Orioles for MLB.com since 2010. Follow her on Facebook and Twitter @britt_ghiroli, and listen to her podcast. This story was not subject to the approval of Major League Baseball or its clubs.