Zimmermann on track for Thursday start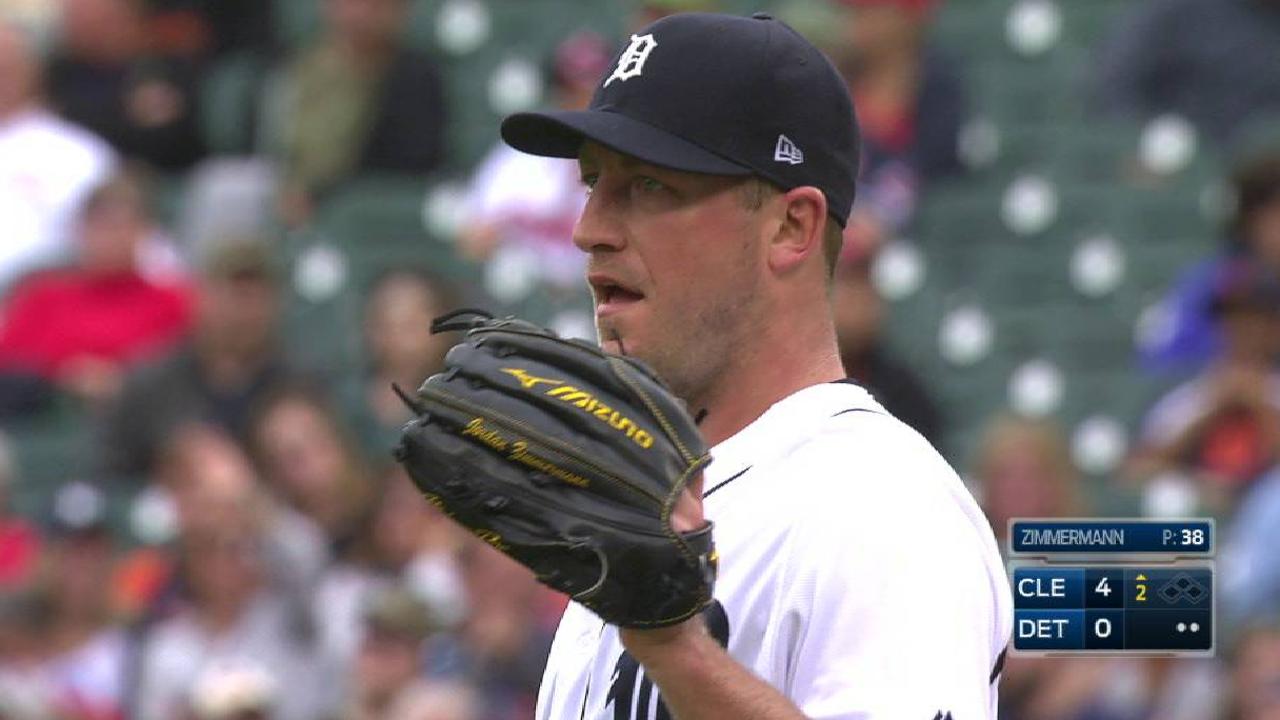 DETROIT -- Jordan Zimmermann is on track to rejoin the Tigers' rotation later this week, and Daniel Norris might not be far behind.
Zimmermann, who hasn't started since Sept. 2 and underwent a nerve block injection in his neck shortly after that, threw his second side session in four days Monday at Comerica Park, tossing 40-45 pitches in the bullpen. He said he felt fine afterwards.
"A little hit-or-miss with the mechanics, but the ball's coming out good," Zimmermann said.
Assuming he still feels healthy Tuesday, he's expected to start Thursday's series opener against the Twins in Detroit.
Manager Brad Ausmus had been holding off on discussions about Norris' return to the rotation until Zimmermann's status was settled. On Monday, however, he seemed to create an opening for Norris to start again as well.
"We're talking about it," Ausmus said, "but we haven't firmed anything yet."
At the same time, Ausmus referred to Norris as a pitcher who would need to provide innings next year for the Tigers' rotation to improve from its current travails and not tax a young bullpen, especially without expanded rosters next April.
"I think the 2018 Tigers, a lot of their success is going to hinge on guys like [Matthew] Boyd or maybe Daniel Norris," Ausmus said. "Some of these young starters who, going forward, are certainly going to be asked to take on a bigger chunk of innings and perform at a higher rate in order for the team to have any success."
Quick hits
• The Tigers announced Monday that they will not bring back Triple-A Toledo manager Mike Rojas, who led the Mud Hens to a 70-71 record this year after coming back into the organization.
"This was a baseball decision and we wanted to go in a different direction," Tigers vice president of player development Dave Littlefield said in a statement. "We thank Mike Rojas for his contributions to the organization and we wish him the best moving forward."
• With Lakeland, Fla., still recovering from the damage inflicted by Hurricane Irma, the Tigers have moved back their annual fall instructional league. Originally slated to begin this week, it will start next week instead.
Jason Beck has covered the Tigers for MLB.com since 2002. Read Beck's Blog, follow him on Twitter @beckjason and Facebook. This story was not subject to the approval of Major League Baseball or its clubs.