Inbox: Angels OK if Upton becomes free agent
Beat reporter Maria Guardado answers fans' questions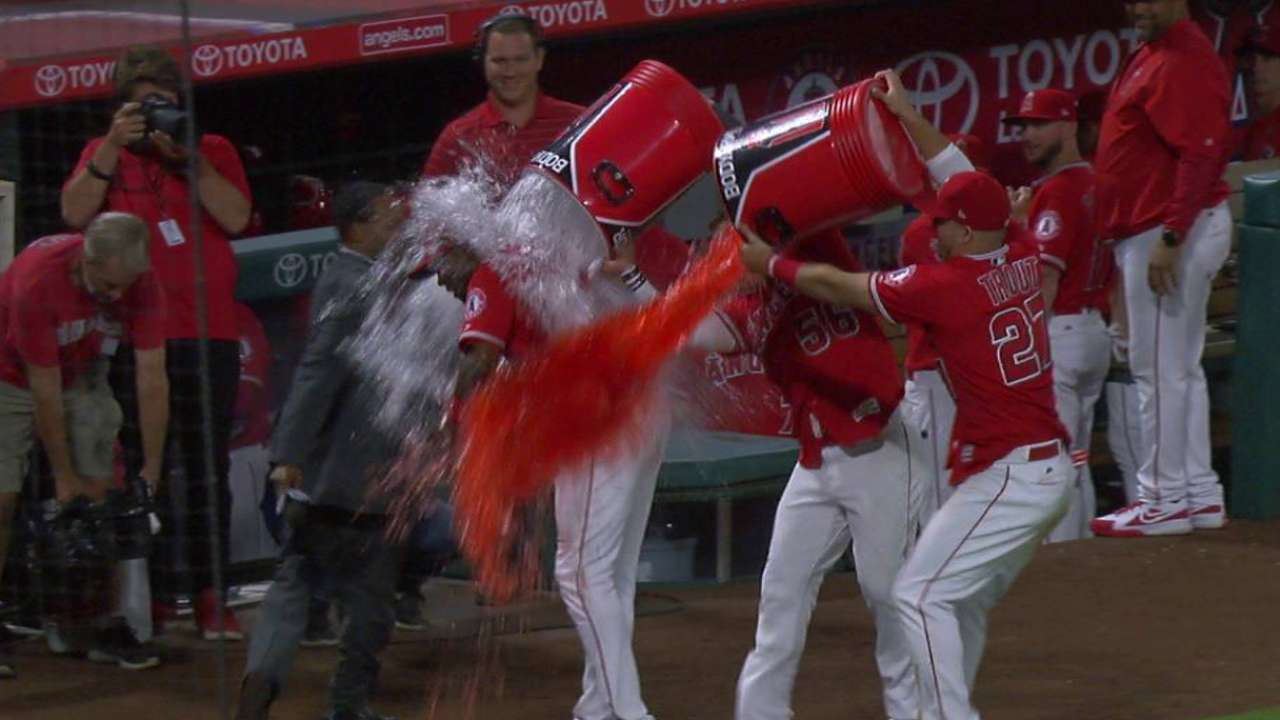 Even if we do secure a Wild Card spot, what do you believe are the chances of Justin Upton staying next season?
-- @JDeGeytere via Twitter
It's an interesting question, and one that I don't think will become entirely clear until the end of the season. I'm sure Upton's level of comfort in Anaheim will factor into his decision, but I think the greater consideration will be whether his camp believes a bigger payday awaits in the free-agent market. If he doesn't opt out, the Angels will owe Upton $88.5 million over the next four years. That's a significant sum, but Upton is also enjoying his finest offensive season to date, batting .280 with a .913 OPS with 31 home runs and a career-high 103 RBIs, so it's not unrealistic to think he could land a better offer as a free agent. The Halos obviously understood that when they acquired him, so they're prepared for either scenario.
• Submit a question to the Angels Inbox
What do you think our rotation looks like next year?
-- James M., Huntington Beach, Calif.
Will Ricky Nolasco/Jesse Chavez start a game for the Angels in 2018? Is someone returning from injury to next year's rotation?
-- @LAAngelsBrasil via Twitter
Assuming everyone is healthy, I think my best guess for the Angels' rotation next year would be Garrett Richards, Andrew Heaney, Tyler Skaggs, Matt Shoemaker and Nick Tropeano. There are plenty of question marks there, though, since the first three all spent extended time on the disabled list this year and the latter two will be coming off surgery. If someone gets hurt, I think you could see Parker Bridwell or JC Ramirez slide back into the rotation, though it's unclear if Ramirez will be available next year after suffering a partial tear in the ulnar collateral ligament of his right elbow.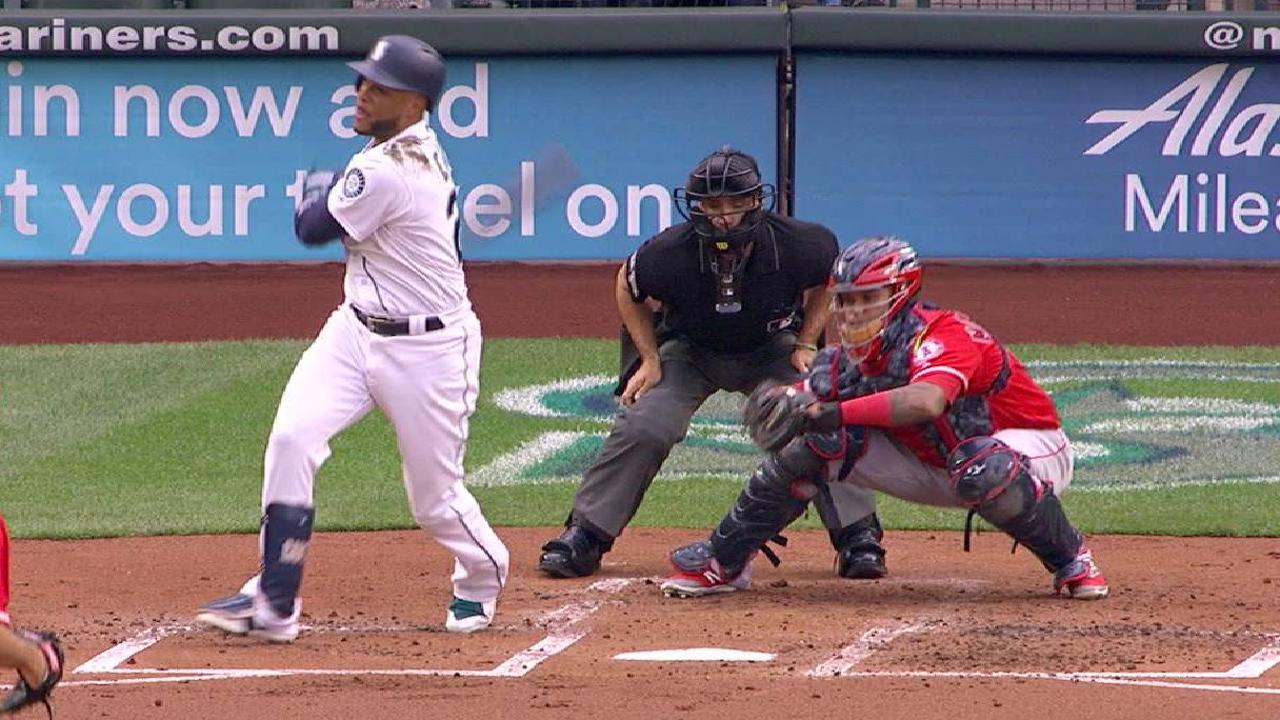 It's unlikely that Nolasco or Chavez will be back next year, as Chavez will be a free agent and Nolasco has a $13 million team option that I don't expect the Angels to pick up.
Who are some possible starting pitchers available next year? We need a stopper we can depend on.
-- Humberto U., Anaheim
Given the injury concerns surrounding their projected rotation next year, I wouldn't be surprised if the Angels attempt to bolster their staff via the open market this winter. This year's free-agent class will be headlined by Jake Arrieta and Yu Darvish, though there will also be plenty of mid-tier arms available, including Alex Cobb, Lance Lynn, Andrew Cashner, Trevor Cahill, Jaime Garcia, Miguel Gonzalez, Tyler Chatwood, Jeremy Hellickson, etc.
Is it the Angels' medical staff, throwing programs for pitchers or both that need to be reevaluated? These injuries with pitchers are too much.
-- @WestCoastBias87 via Twitter
The Angels actually expanded their training staff and modified pitchers' postgame routines in an attempt to cut down on injuries this season, so I think it's been more of an extreme case of bad luck than anything. Pitchers get hurt, and while the Halos have been hit hard over the last two years, they aren't alone. Just look at the Mets and the Mariners this year, for example.
Outside of Mike Trout and Andrelton Simmons, who do you think makes valuable contributions to the lineup next year?
-- @oraciofranquez via Twitter
Among the players who are currently under contract with the Angels next season, I think Kole Calhoun, Luis Valbuena and C.J. Cron have the potential to make the biggest offensive impact. All three endured slow starts this season, a big reason why the Halos' offense struggled in the first half, but they've all enjoyed recent surges.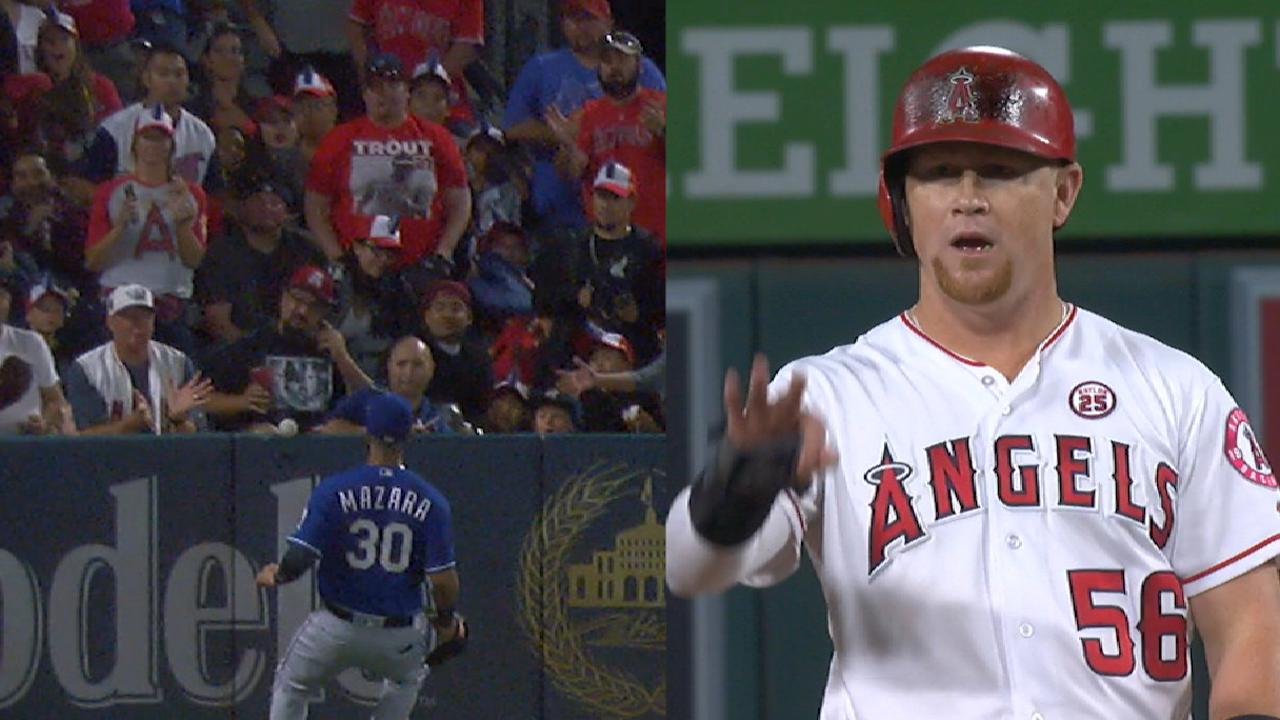 Calhoun batted .207 with a .605 OPS through his first 53 games this year, but he's hit .267 with a .787 OPS since then, which is in line with his career numbers. After hitting .185 with a .585 OPS in the first half, Valbuena is now batting .213 with an .885 OPS since the All-Star break, with 21 of his 30 hits going for extra bases (six doubles and 15 home runs). Cron also slumped badly over the first three months and was demoted twice to Triple-A Salt Lake, but he's been one of the club's hottest hitters since returning, batting .287 with a .920 OPS and 13 homers in 53 games.
If the trio can match that production over a full season next year, the Angels figure to be in good shape offensively.
What's going on with Yunel Escobar?
-- @daflowerchica via Twitter
Escobar, who has been out since Aug. 8 with a right oblique strain, is set to start taking swings again on Tuesday after experiencing a couple setbacks in his rehab. Once he's ready for live pitching, he will likely go play in some Instructional League games in Arizona. The Angels have said they expect Escobar to return before the end of the season, but there are only 13 games left to play, so time is running out.
Maria Guardado covers the Angels for MLB.com. This story was not subject to the approval of Major League Baseball or its clubs.