Davis returns from paternity leave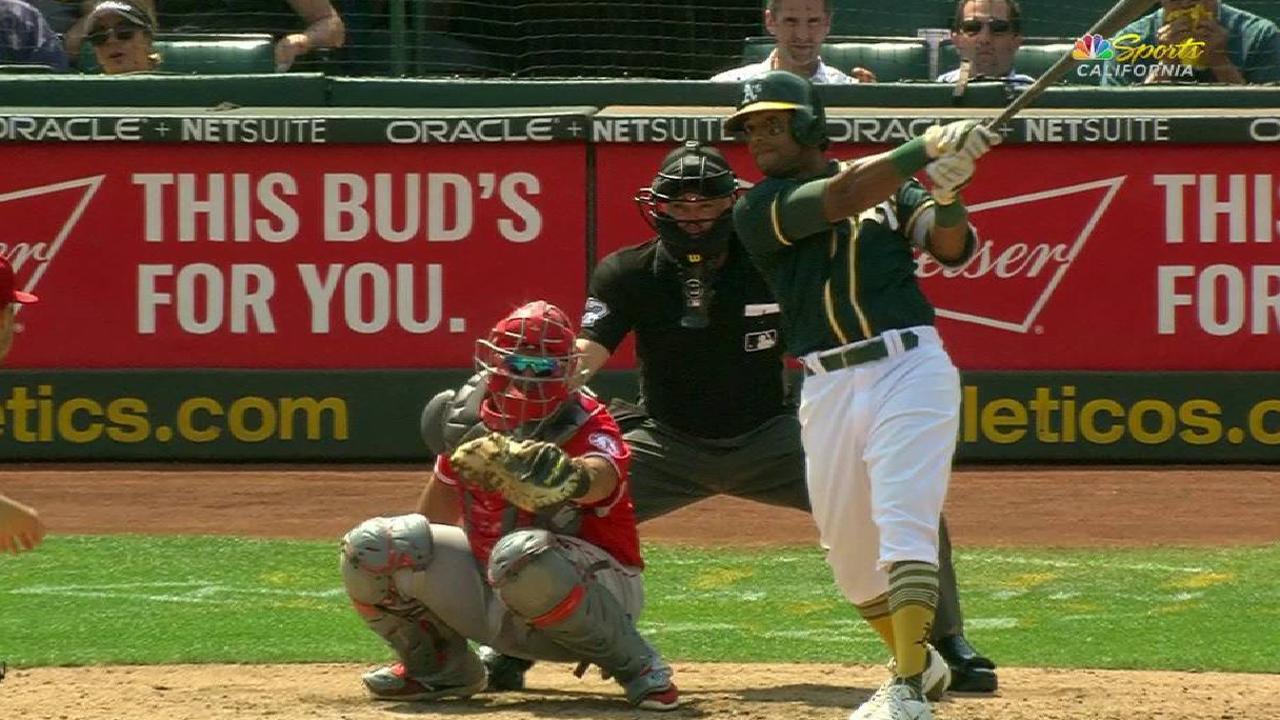 DETROIT -- Slugger Khris Davis rejoined the Athletics ahead of Monday's game at Comerica Park after missing four games on paternity leave for the birth of his son.
Davis entered Monday one home run shy of becoming the second player in franchise history to have back-to-back 40-homer seasons, and the first to do so since the club moved to Oakland in 1968.
"He's just becoming one of the premier power hitters in the game, and when you look at the numbers, you understand why," A's manager Bob Melvin said.
Davis has reached the 100-RBI plateau for the second consecutive season, and Melvin is happy to have the outfielder back in the lineup because he has been such a consistent offensive threat for them the past two seasons since joining the club via trade with Milwaukee.
"He's done it two years in a row for us," Melvin said. "He's been hitting in the four-hole, and he's been doing it to every field. It's not like he's just a pull guy. And our ballpark is not the greatest home run ballpark, especially at night. He hits them out to center, hits them out to right, hits them to left."
Davis is tied with Miami's Giancarlo Stanton for the most home runs over the last two seasons, with 81 apiece heading into Monday's slate of games. The A's franchise record for most home runs in a two-season span is 91, set by Mark McGwire in 1995-1996.
Kyle Beery is a contributor to MLB.com based in Detroit and covered the Athletics on Monday. This story was not subject to the approval of Major League Baseball or its clubs.