Mookie in lineup day after bruising thumb
Hanley to DH on Tuesday or Wednesday; Nunez could return this week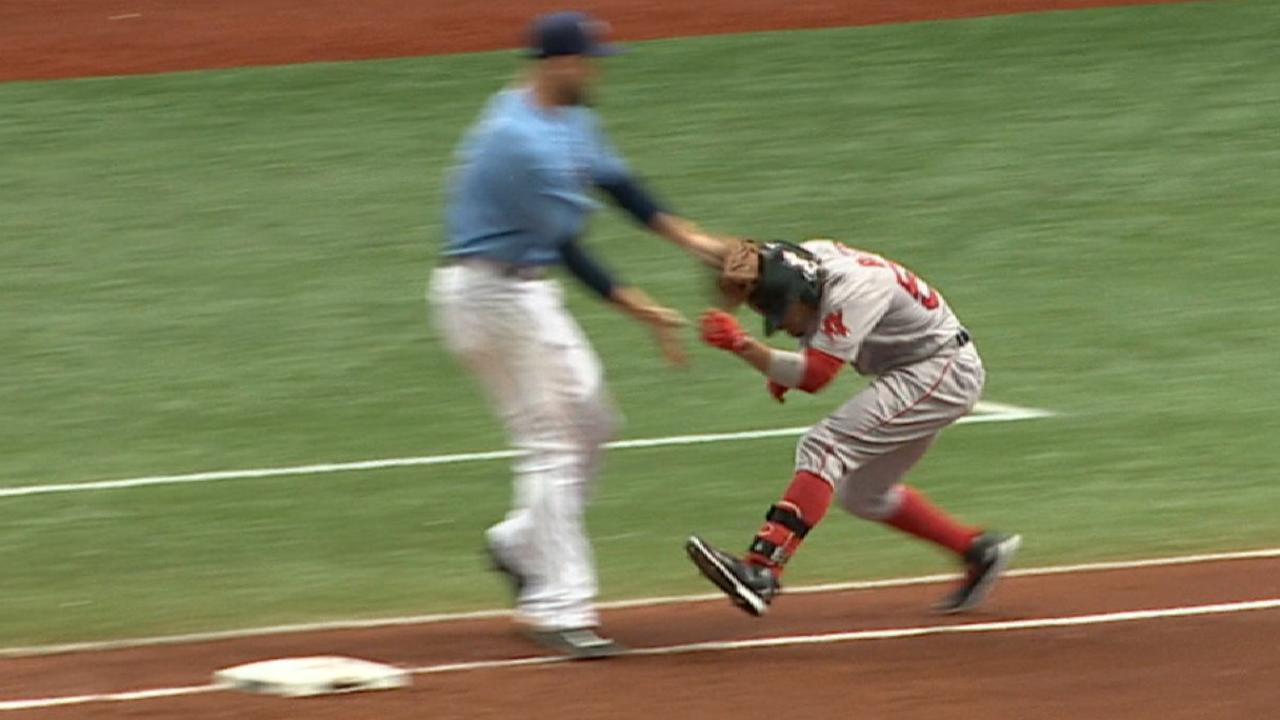 BALTIMORE -- The Red Sox had an encouraging Monday on the health front.
Not only was right fielder Mookie Betts back in the lineup just one day after exiting in the fifth inning against the Rays with a right thumb contusion, but Hanley Ramirez will soon play after nearly a week down with a right biceps injury. In Monday's 10-8, 11-inning victory over the Orioles, Betts delivered an RBI single and a big three-run double.
And if all goes well, invaluable utility infielder Eduardo Nunez could make his return from a right knee injury by the end of the week.
Ramirez, who hasn't played since Sept. 13, is expected to start at DH either Tuesday or Wednesday. He struck out as a pinch-hitter Monday.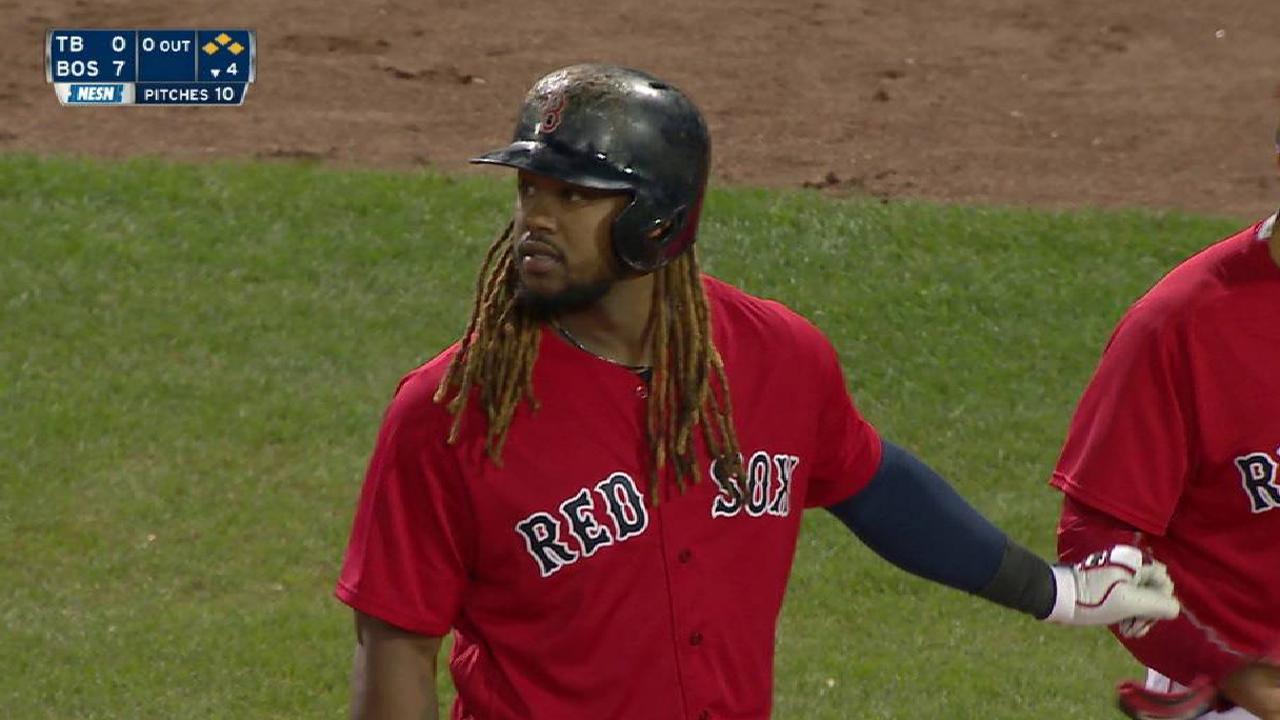 Nunez has been out since Sept. 9.
"Things are gearing up to Wednesday being a pivotal day, and that's when baserunning will take place [for Nunez]," said Red Sox manager John Farrell. "He'll be back on the field with baseball activity [Tuesday]. Wednesday is going to be a good test in terms of where he's at and when we can really get a better read on when he'd return to us."
The return of Nunez will allow Farrell to keep the other infielders fresh for the final two weeks of the regular season.
This could benefit 20-year-old third baseman Rafael Devers, who made an error in all three games of the weekend series against the Rays. In fact, Farrell will get Devers a break before Nunez returns.
"When he gets a string of games, you start to see that maybe the footwork slows a little bit and it starts to become a little more apparent that a day down could be helpful," said Farrell. "We've got that upcoming here Wednesday and then Thursday an off-day [for the team]. You've got to keep in mind that this is his first experience at a sixth month of baseball in September. He's 20 years of age. There's some things that he's experienced for the first time, so we'll look to freshen him up in the middle part of this week."
Ian Browne has covered the Red Sox for MLB.com since 2002. Follow him on Twitter @IanMBrowne and Facebook. This story was not subject to the approval of Major League Baseball or its clubs.