Tough-luck loss belies Richards' good start
Righty tagged for 3 runs but allows only 2 hits in 3rd outing off disabled list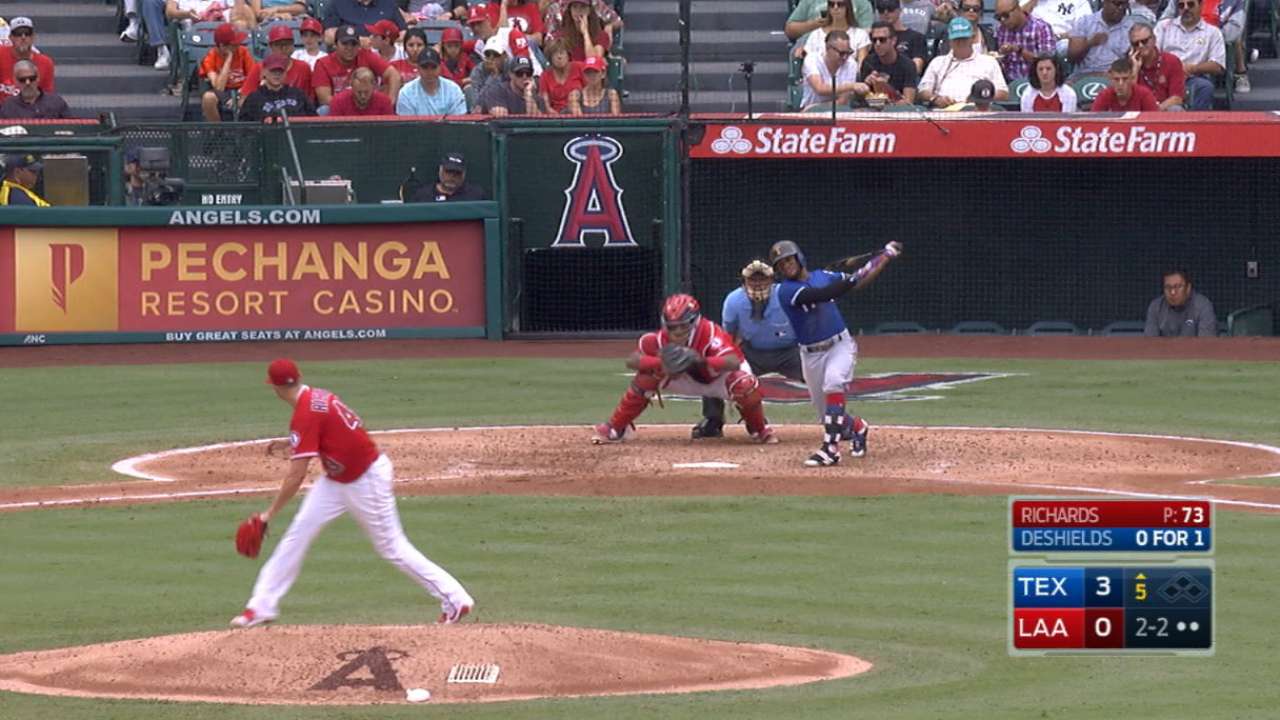 ANAHEIM -- Garrett Richards might have been tagged with the loss in the 4-2 defeat on Sunday against the Rangers, but Angels manager Mike Scioscia was pleased by what he saw from the talented, recovering right-hander.
In his third start since returning from the disabled list, Richards allowed just two hits with one walk and seven strikeouts over five innings. His velocity hovered around the mid-to-upper 90s, and he wasn't afraid to use his slider, throwing 29 of them against 36 fastballs, according to Statcast™, among 74 total pitches.
"I thought Garrett had really good stuff," said Scioscia. "I thought he maintained it, it was good to get him to that mid-70 [pitch] range. He threw the ball very well."
However, even though Richards allowed just three baserunners, he also gave up three runs (two earned) in the first two innings after familiar nemesis Adrian Beltre took advantage of an error by third baseman Luis Valbuena to set the tone for the Rangers on offense.
Richards came into the game having allowed three home runs to Beltre, tied for the most the 29-year-old had given up to any MLB hitter. Beltre didn't add another to his tally on Sunday, but he did rope a two-run double in the first inning immediately after Valbuena's high throw drew first baseman C.J. Cron off the bag to let Elvis Andrus reach.
Richards escaped that frame without further damage, but Rangers slugger Joey Gallo clubbed a tape-measure solo shot in the second that traveled 490 feet, according to Statcast™, and nearly cleared the grassy knoll beyond straightaway center field. It was the longest homer hit at Angel Stadium since 2015, and the third longest in MLB this season.
"I just overthrew the slider a little bit," Richards said. "[Gallo] swung through a couple early on, and I think I tried to make that last one a little bit too good. He caught it out in front, and good for him."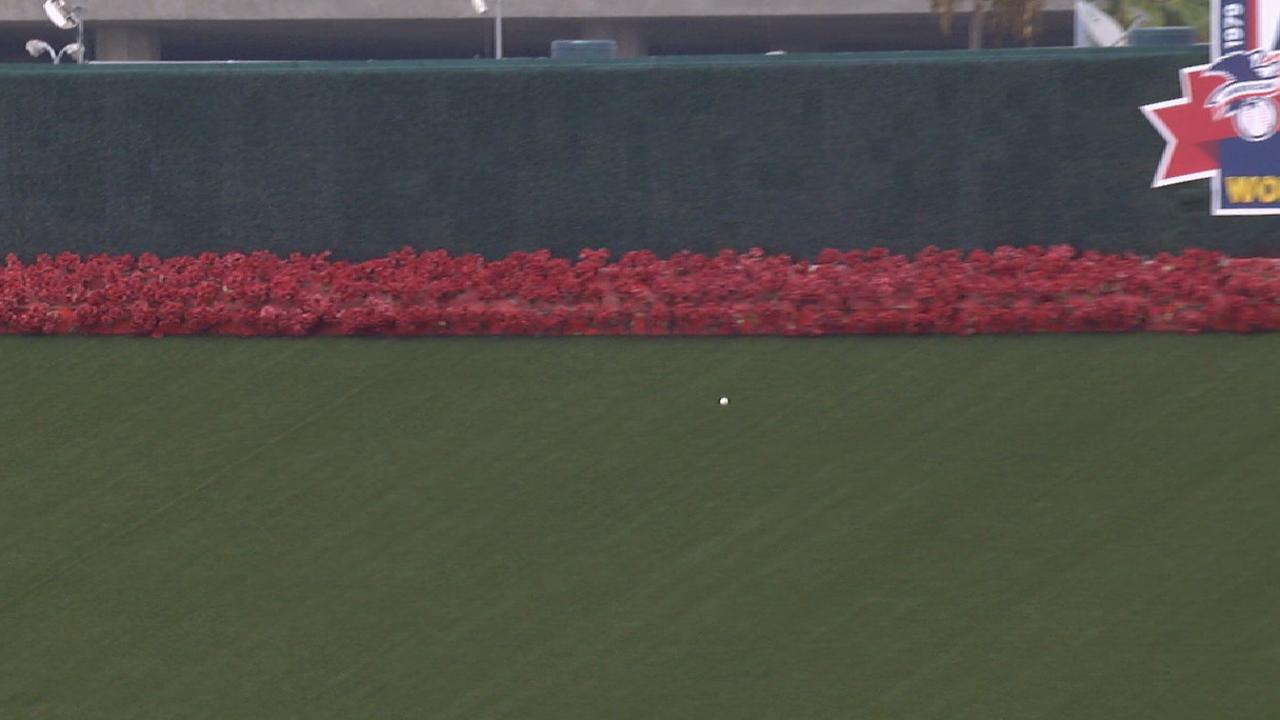 Gallo's drive extended Texas' cushion to three runs, which proved to be enough Sunday against an Angels offense that squandered several opportunities to score.
Scioscia pulled Richards after five innings as the right-hander continues to build stamina following the arm injury that sidelined him for five months, but he seemed to get better as the game went on. Richards buckled down after Gallo's homer, retiring his final 12 batters and striking out the side swinging in his last inning.
With the Halos officially eliminated from American League West contention following Houston's win on Sunday and the squad looking up at the Twins in the AL Wild Card race with 13 games remaining, Richards feels like he's ready to ramp up his usage and help his team out as much as he can.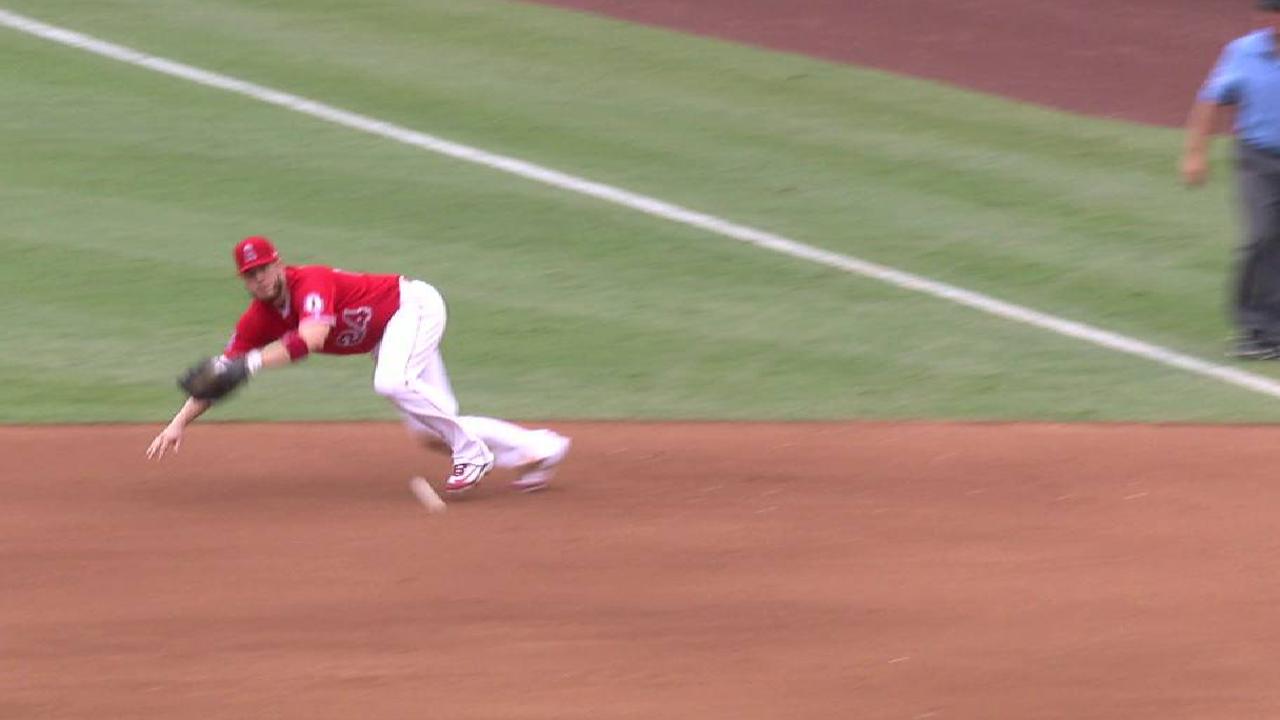 "I came out of my last start really good, came out of today really good," Richards said. "In my mind, I'm ready for 100 pitches."
Richards' next start has yet to be announced, but with every game taking on more importance, Angels fans likely want to see their ace on the mound as much as possible.
Will Laws is a contributor to MLB.com based in Anaheim. This story was not subject to the approval of Major League Baseball or its clubs.