Rojas day to day with left shoulder strain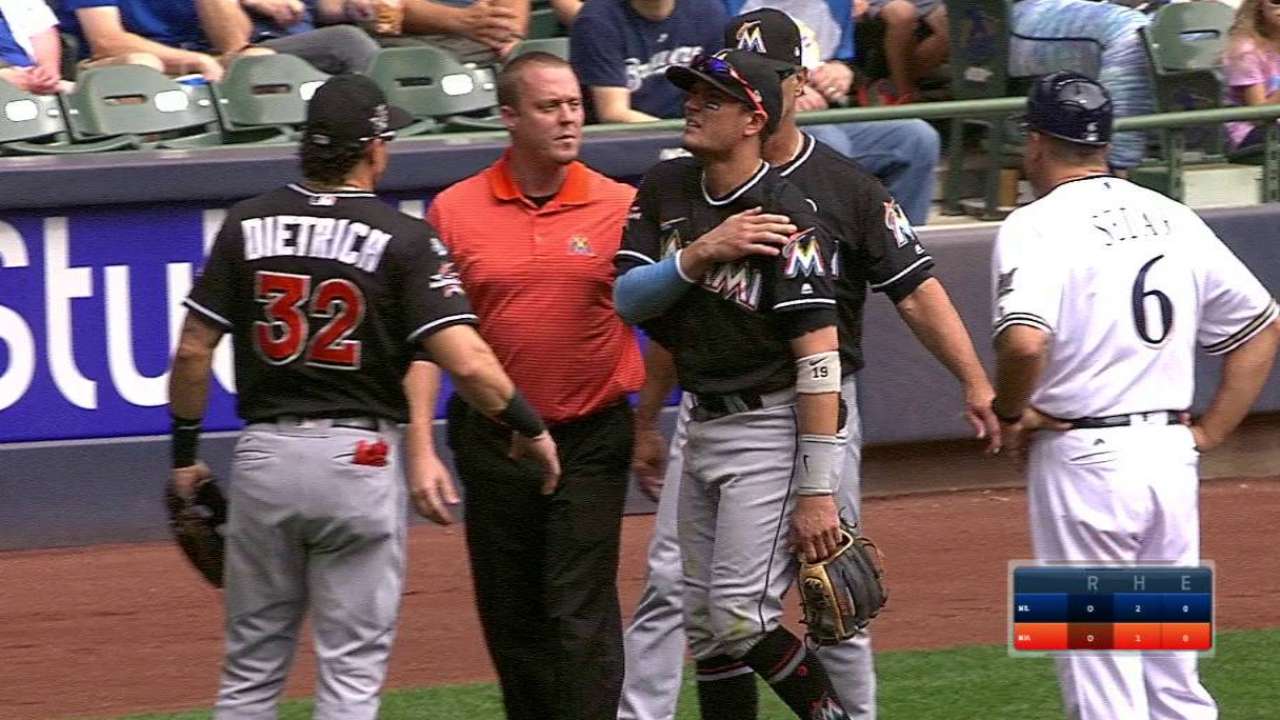 MILWAUKEE -- Marlins shortstop Miguel Rojas exited Sunday's 10-3 loss to the Brewers at Miller Park with a left shoulder strain after being shaken up diving for a ground ball in the top of the second inning.
Milwaukee first baseman Jesus Aguilar hit a slow roller back up the middle that Rojas and second baseman Dee Gordon dived for. The ball eluded both for a base hit.
Rojas immediately came up holding his left arm and left the game after being examined by head athletic trainer Dustin Luepker.
"Every time he dives, that shoulder comes involved in some way," Marlins manager Don Mattingly said. "We'll definitely be careful with him. They are saying day to day. I'm not sure what that means, if it means a day or two or three days. We'll let medical direct what he can and can't do."
The 28-year-old infielder missed over two months with a fractured right thumb he sustained on May 7. He injured his left shoulder diving for a ball on July 24 but avoided the disabled list and missed just two games.
Rojas has tried to avoid diving headfirst since then, but the lack of foot speed of Aguilar caused him to give it a try on Sunday.
"I've been dealing with this problem with my shoulder all year long," Rojas said. "I've been trying to avoid diving headfirst because that caused the problem in my rotator cuff. But I thought I had a pretty good chance with Aguilar running on that play. I gave it a shot. This is a little bit worse than the times I felt it before, so I had to leave the game. Hopefully I'm going to be OK."
Rojas drove in six runs during the Marlins' trip. He took over as Miami's regular shortstop with rookie JT Riddle undergoing season-ending left shoulder surgery.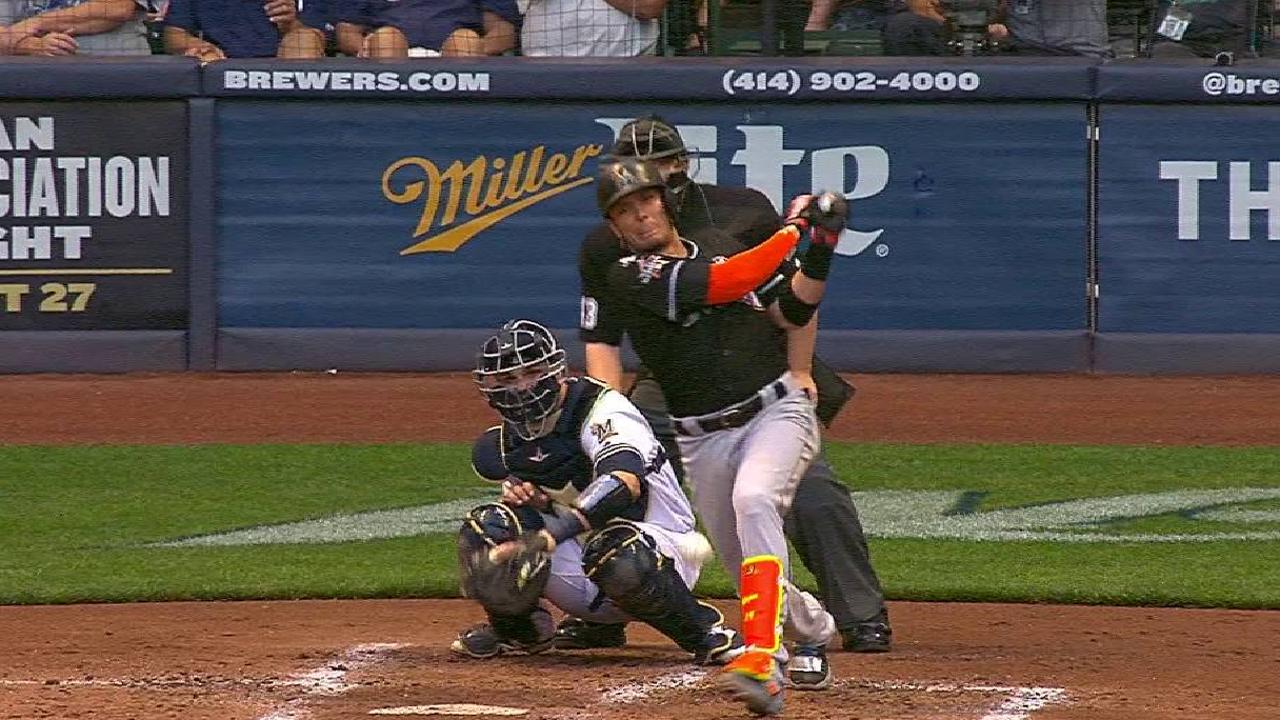 If Rojas is sidelined for any amount of time, veteran Mike Aviles will likely fill in. The only other player on the active roster to have appeared at shortstop this season is Gordon, who has played just two games at the position since moving to second base in 2014. Both of those games have come this year for the Marlins.
Prospect Brian Anderson has only appeared at first, second and third base in his professional career.
"I feel like it is not going to be something that is going to keep me out for the rest of the season," Rojas said. "We have 13 games left. I feel like I can play through it. It is just a matter of handling myself a little bit better when I have that kind of situation -- don't dive headfirst to my glove side. I'll try to play through it."
Andrew Gruman is a contributor to MLB.com based in Milwaukee. This story was not subject to the approval of Major League Baseball or its clubs.