Hannemann thrilled to get 1st hit in the books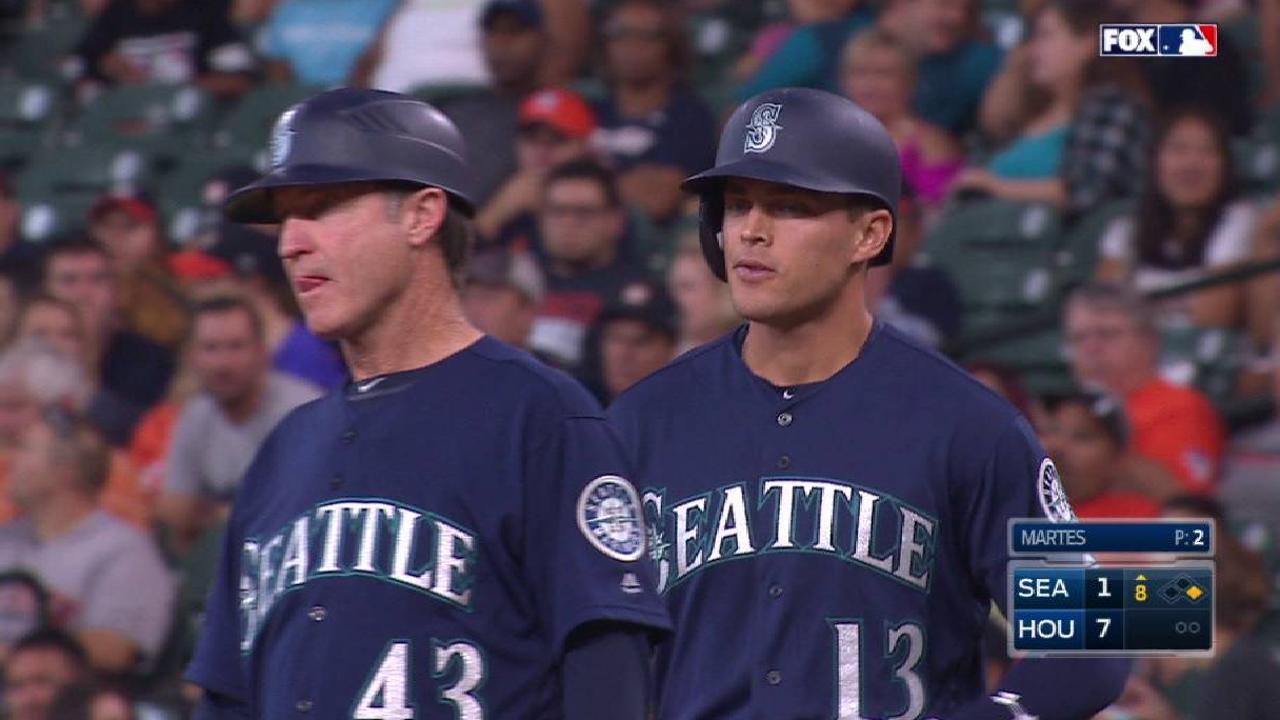 HOUSTON -- It was a simple infield single, a slow roller to Astros shortstop Carlos Correa. But for Mariners rookie outfielder Jacob Hannemann, that pinch-hit in the eighth inning of Saturday's 8-6 loss will forever be a thing of beauty.
Hannemann's first career hit in the Majors wound up sparking a four-run rally that inning. And although the Mariners ultimately fell short, you never forget the first one.
"It feels really good," said the 26-year-old, who was claimed off waivers from the Cubs on Sept. 4 and added to Seattle's Major League roster as a September call-up. "I worked hard to get to this point, and I'll take it. Hopefully, next time I can barrel something up."
With Jarrod Dyson done for the season following surgery for a sports hernia and Leonys Martin claimed off waivers by the Cubs, Hannemann provides the Mariners with a speedy outfielder who can back up Guillermo Heredia in center field and be used as a pinch-runner when needed.
With Seattle trailing, 7-1, going into the eighth, manager Scott Servais called on Hannemann to hit against right-handed reliever Francis Martes. He beat out the infield single and later scored on Robinson Cano's bases-loaded two-run single.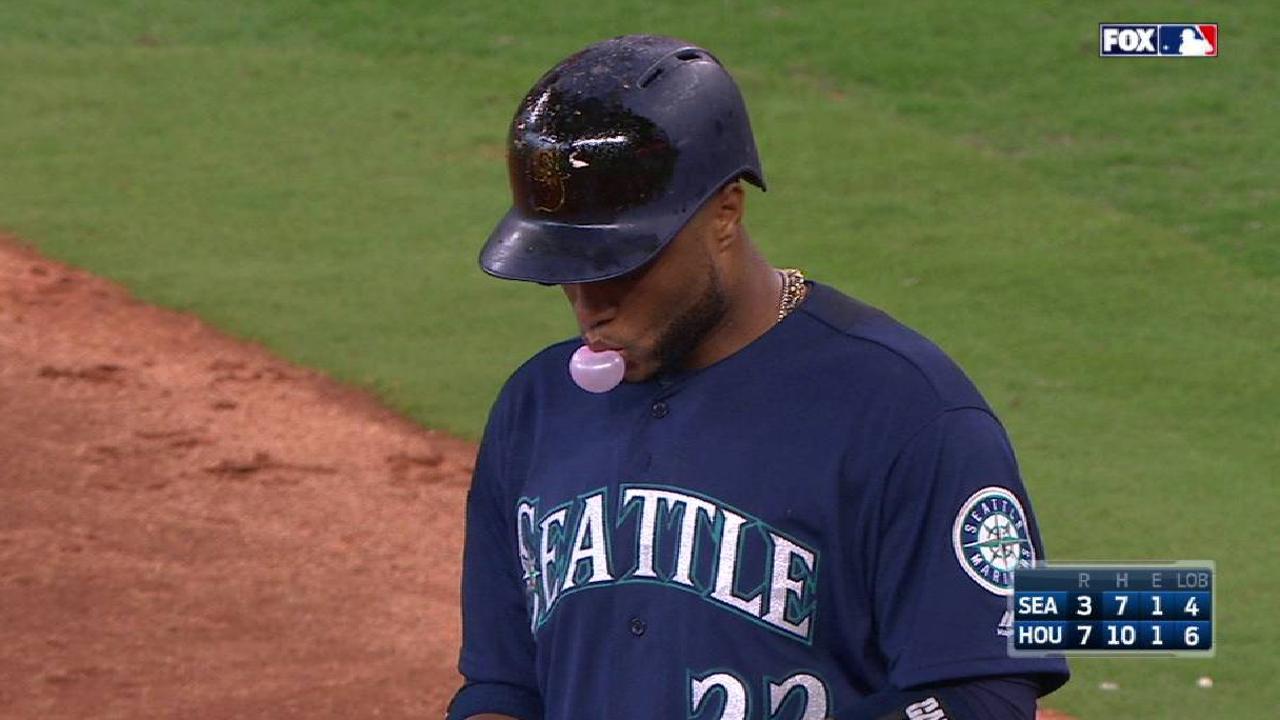 "That was awesome," he said. "I love scoring. Crossing the plate is the ultimate goal."
As is reaching the Major Leagues. And after five years in the Minors following his selection out of BYU by the Cubs in the third round of the 2013 Draft, Hannemann can say he made it.
"I've been playing baseball my whole life," he said. "It's always been my dream to be a professional big leaguer. So I'm grateful for the Mariners giving me that opportunity. I'm just getting more comfortable and acclimated and confident in being up here."
The ball from his first hit in hand, Hannemann was getting ready to call his wife and parents, though his parents were busy on Saturday following two of his brothers, who had college football games for BYU and Southern Utah. A third brother is away on a mission but will be playing for BYU eventually.
The oldest of six kids, he is the first to reach the pro level, and now he has a hit in the scorebook and a memory to last a lifetime.
"It wasn't pretty, but he's a speed guy," Servais said. "Any time you see a young player get their first knock, it's great. It's an accomplishment to get to the big leagues, and getting that first hit out of the way always helps."
Greg Johns has covered the Mariners since 1997, and for MLB.com since 2011. Follow him on Twitter @GregJohnsMLB. This story was not subject to the approval of Major League Baseball or its clubs.