Almora stays hot despite righty-righty matchup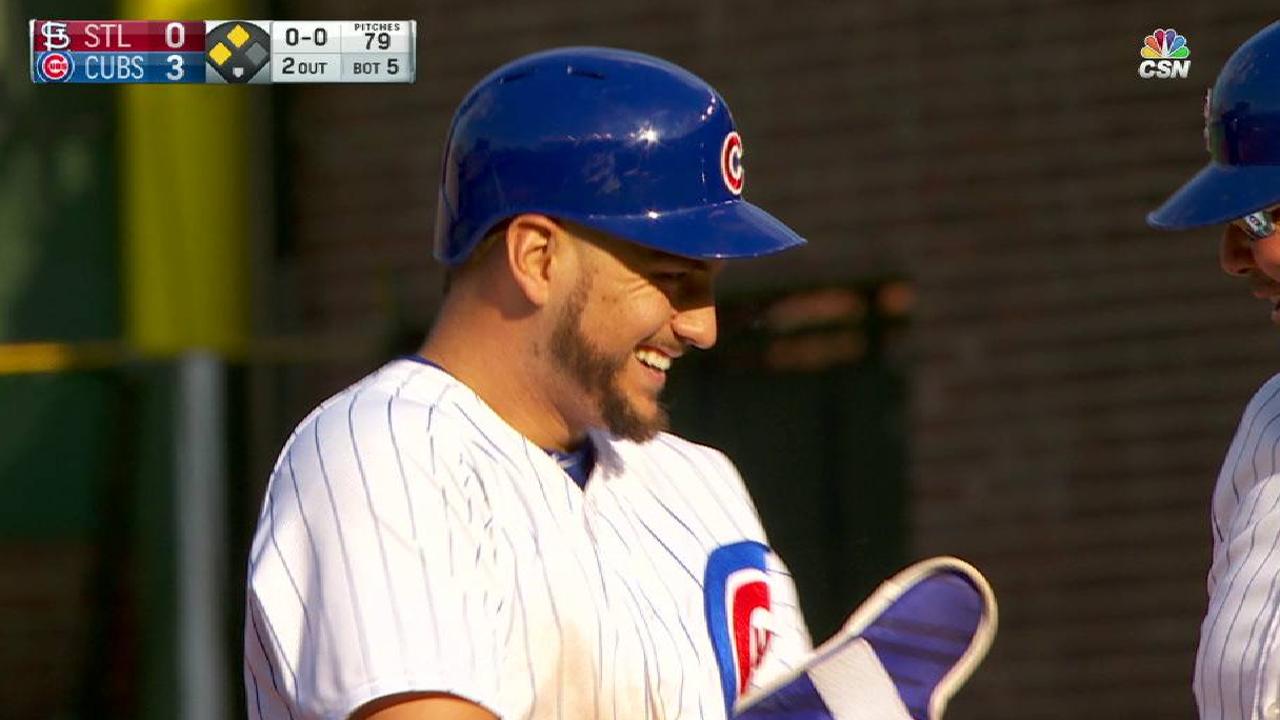 CHICAGO -- Albert Almora Jr. is usually in the Cubs' starting lineup if a left-hander is pitching for their opponent, which is to be expected. The right-handed-hitting outfielder was batting .346 against lefties, compared to .259 against right-handers. But on Saturday, Cubs manager Joe Maddon started Almora against Cardinals righty Michael Wacha. It worked.
Almora collected three hits, recording his first career two-double game and driving in two runs in the Cubs' 4-1 win at Wrigley Field. He is now 7-for-9 with five extra-base hits and 10 RBIs in his last five games, and the majority of those at-bats have been against right-handers.
What's going on? The Cubs' stat geeks are crunching numbers, and somehow Almora was a good match against Wacha. It's not because of their history. Almora had two at-bats against the Cardinals' starter prior to Saturday.
"Maybe he's doing so well because we're putting him in the right spots," Maddon said.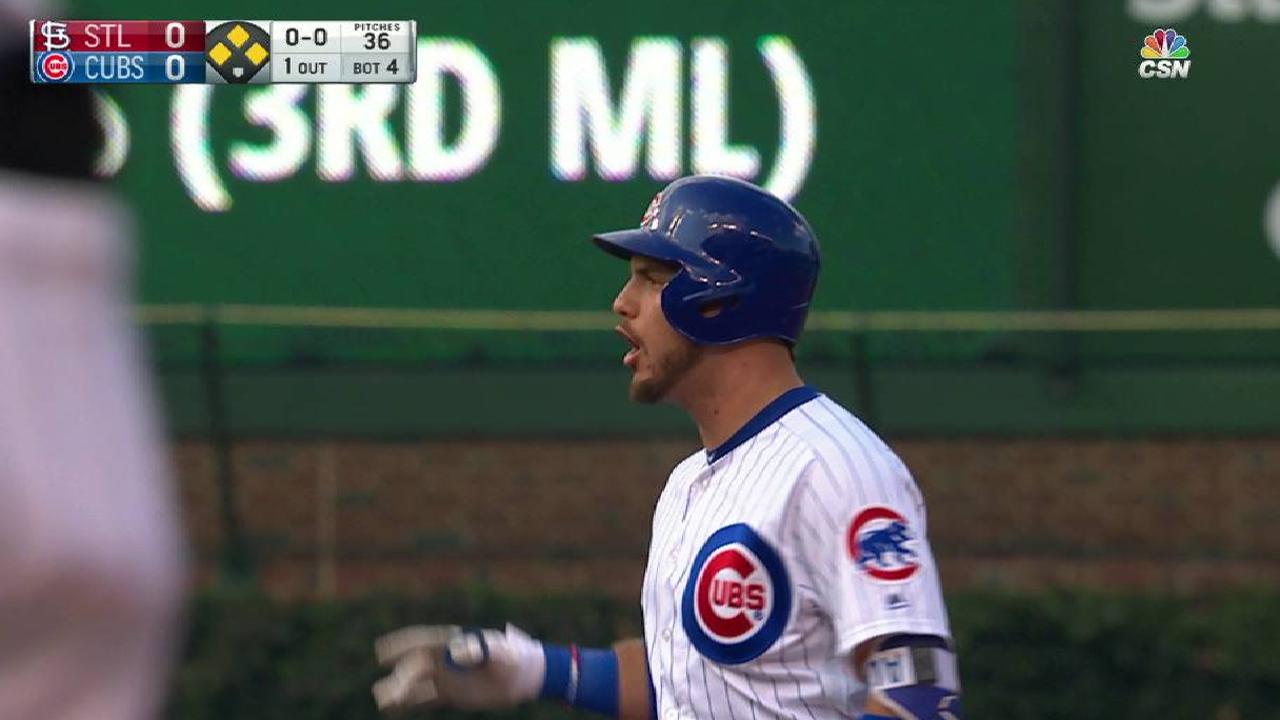 Almora, 23, doesn't have an answer.
"I try to keep the game simple," Almora said. "I try not to think too much. I trust what they think. Whenever I'm in the lineup, I'm just trying to help the team. I'm trying to keep it simple and try not to think so much and have fun. That's all I can do."
So, if it's a lefty or righty out there?
"I don't care," Almora said. "I don't care at all."
Naturally, Cubs fans want to see the hot bat in the lineup. With Saturday's win, the Cubs opened a five-game lead over the third-place Cardinals in the National League Central.
"It's not in my control," Almora said. "I could go to bed killing myself thinking about what's going on, but it's not about me; it's about winning games. We have to keep it going."
Maddon has plenty of outfielders -- and options -- to choose from. Rookie Ian Happ, who had his fifth straight game with an RBI Saturday, also has shown he needs to play. He's a switch-hitter. There's Jon Jay and Kyle Schwarber, too.
"It's a nice problem, trying to figure out the lineup every day," Maddon said. "We'll still try to make our best guesses every day and try to keep them all fresh for the remainder of the season and into the postseason.
"I love what [Almora] is doing. What he's doing is not missing his pitch now. It's not getting fouled off, and he's not taking it."
Sure, Almora would like to play every day. Who wouldn't?
"I've always said it's not about me, it's about the Chicago Cubs," Almora said. "We trust Joe to put the best nine out there every day to win games. When I'm given my opportunity, I try to go out there and help the team win."
It's that simple.
Carrie Muskat has covered the Cubs since 1987, and for MLB.com since 2001. She writes a blog, Muskat Ramblings, and you can follow her on Twitter @CarrieMuskat. This story was not subject to the approval of Major League Baseball or its clubs.